As weather patterns become more intense and unpredictable, much of the United States experiences flood at an unprecedented level. Knowing the first steps after a flood can be beneficial.
Of course, if you live in Dallas flooding is probably par for the course.
But that doesn't make it any easier to deal with.
To recover from a flood, huge mitigation efforts must be made, from water removal to home repairs, and that doesn't even address the emotional cost of your loss.
After ensuring the safety of yourself and your family, there can be a long lag time between that and repairs.
Focusing on the following steps can help you move forward, even when it feels like you're sitting still.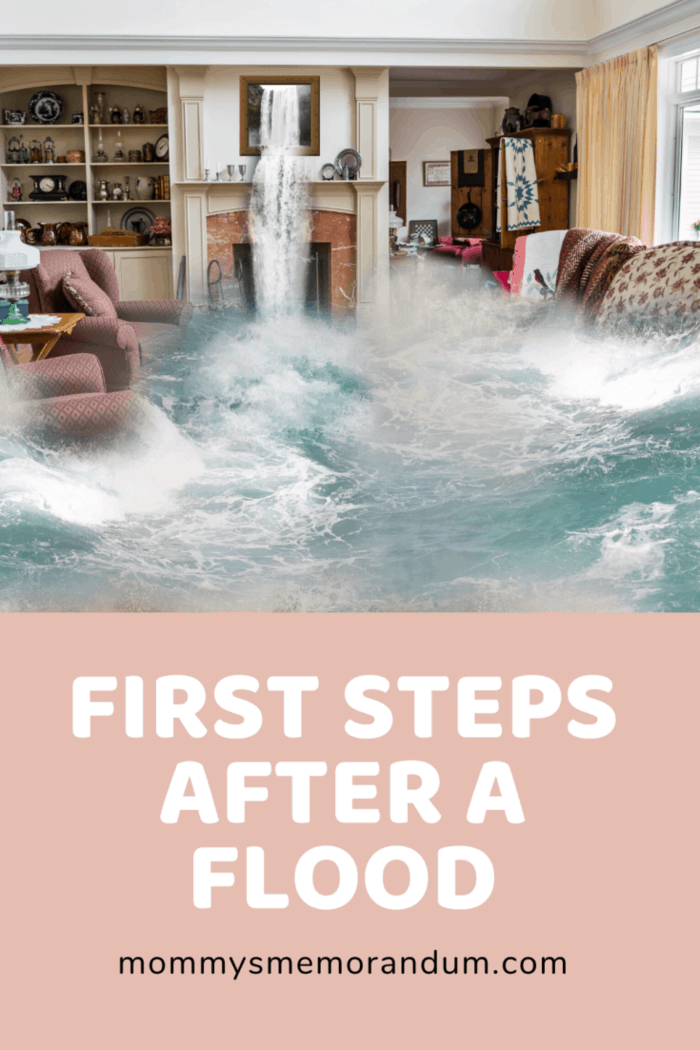 Securing the property
You'll need to bail the water out of your home as soon as possible, but before you make any attempt at that you need to secure the property.
The first step is to cut power.
That standing water can carry an electrical current that will shock you or even cause a fire.
To turn off electricity to the property, locate your circuit panel and shut off all power circuits.
If you can't reach that panel without entering the flooded portion of your home, wait for emergency services.
Additionally, inspect the home's exterior for signs of damage that might make the structure unstable.
Do not enter if the roof or any of the walls have collapsed.
If it is safe to do so, board up any holes or broken windows.
If you haven't already, you can also place sandbags to prevent more water from entering the home.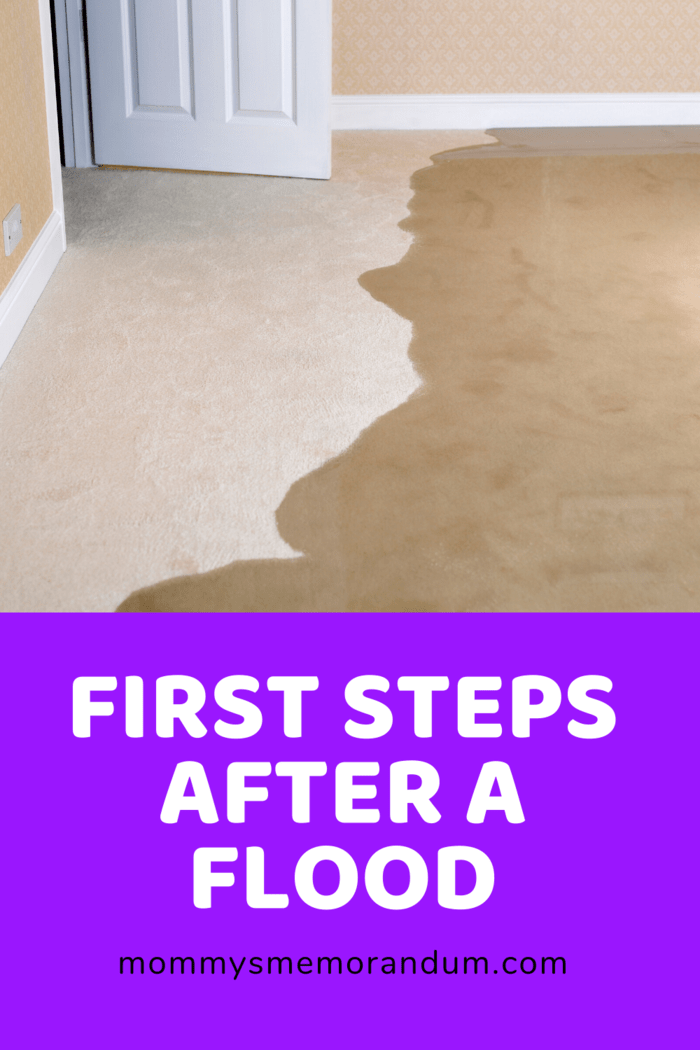 Draining the water
It's possible to drain water from minor floods on your own, but for a major event, we recommend you call for a professional water removal team.
They have high powered hoses to suction out the water and the knowledge to drain it safely so that it doesn't reenter the house.
After the water is gone, the team will set up huge industrial fans and dehumidifiers that can dry out the structure much faster than any consumer product.
This is crucial to protect structural integrity and allow you to salvage items from home.
And finally, professional water removal services can follow up to ensure their efforts succeed.
One of the risks of long term exposure to moisture is mold growth.
The team should have tools to measure whether any dangerous colonies have taken hold.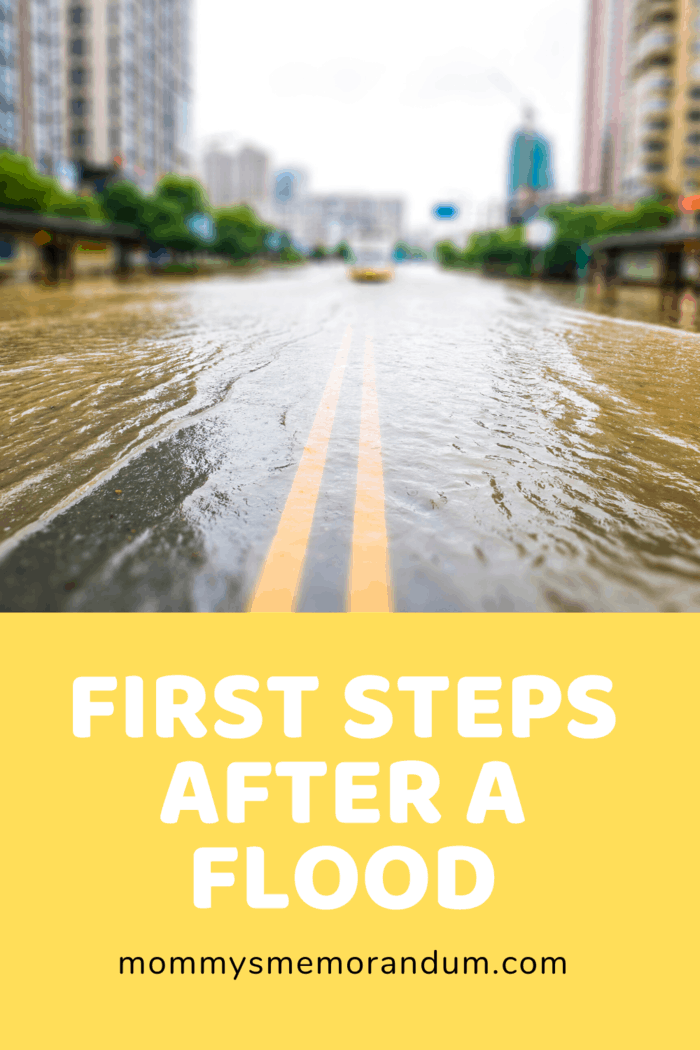 Documenting everything
Some damage is progressive, and other types temporary.
If you are filing a claim, it will likely be a few days before the adjuster comes out.
Since you don't want to leave the water inside longer than you have to, be sure to take pictures and/or video before the water removal team starts.
Then, as the days pass, continue to document what's happening at the property.
If mold starts growing, a fire starts or any structural element collapses after the main event, that's important to record as well after a flood.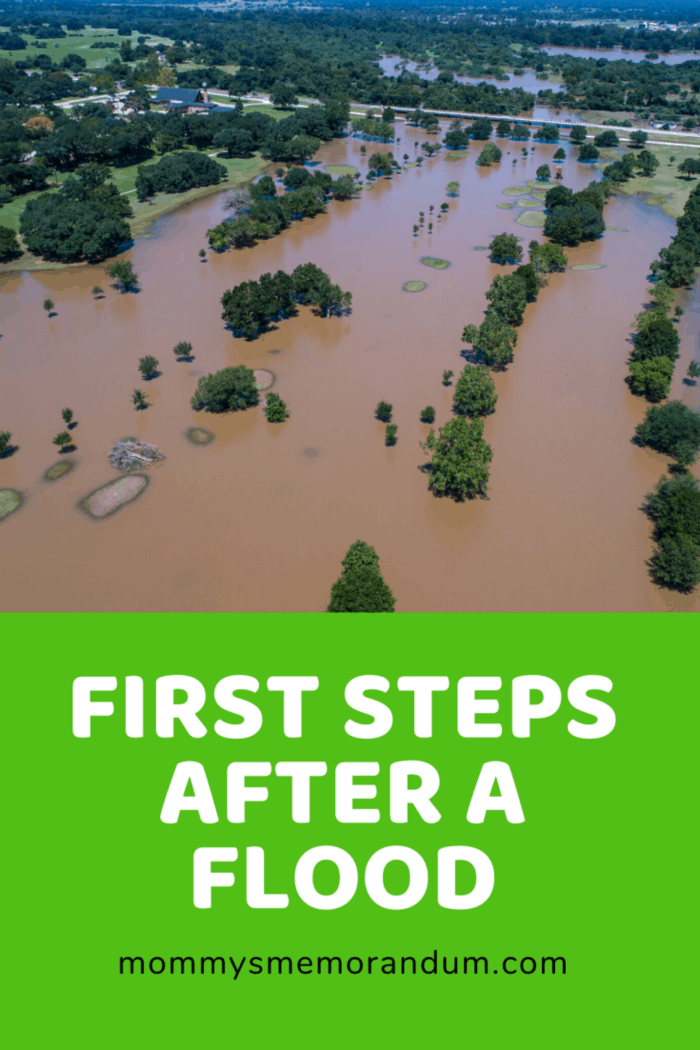 Considering the expense
The cost of repairs will be high after a flood, so take some time now to think about how you will cover that expense.
Typical homeowner insurance policies usually don't help unless you have purchased supplemental flood insurance.
If you have, locate a copy of the policy and duplicate all the photos and videos you took of the damage for the adjuster.
It's also important to keep all receipts associated with the recovery process, including hotel receipts and the contract on that storage unit you needed to rent.
Another possible avenue for financial relief is to apply for assistance with the Federal Emergency Management Agency (FEMA).
They can offer grants and loans to homeowners who are facing large repair bills.
If you qualify, in most cases, you can receive assistance via direct deposit to your bank within 10 days of application.
When the initial shock passes and the water has been bailed from your home, the next phase of repairs begins.
This can be a long road, but if you have followed the steps outlined above, you should be well-positioned to navigate that road successfully.
Nothing can erase your loss or the painful memory associated with it, but in time, you and your family will thrive again.