I received Holiday Poop in exchange for this post. All opinions are my own.
Can We Bring the Holidays Down a Notch in the Huffington Post, and I gasped–I'm the mother she is talking about! I admit it; we are a house that celebrates. We tried Elf on the Shelf, but it wasn't our thing.
I'm standing by our celebrations. Call it overkill. We each have our favorite holiday. There's a lot of us. I want everyone to enjoy their childhood.
To be fair, I am blaming this on my mom. When I was an only child, she was really into the holidays. I remember in Kindergarten, she made sugar cookie jack-lanterns the size of my head, and I sat patiently at the counter while she iced them and decorated them with candy corn and licorice ropes. They were the most beautiful cookies in the world–and there was enough to share with my class. My mom rocked.
Then I had siblings.
My holidays were almost…gasp…ordinary!
By my third sibling, I had vowed, "When I am Mom, holidays are going to be AH-Mazing!"
And so it began—my "overkill" of holidays.
Miss M absolutely loves Valentine's Day. I am hoping someday when it's important to her; she finds someone who takes it seriously. I hope she finds the beauty of long-stemmed roses, elegant chocolates, and all the love and romance that fairy tales show us it should be.
I'm encouraging her not to give up on the dream.
For the rest of us, those gifts may seem unoriginal or far-fetched. We're looking for a more lighthearted way to acknowledge the day. Columbia Empire Farms, one of Oregon's premier hazelnut growers, offers many chocolate hazelnut toffee "poop" products that will fit any budget with holiday themes to make gift giving easy.
The "poop" is actually the most delicious hazelnut butter toffee enrobed in rich milk chocolate…a 4 oz. bag retails for $5.99.
Valentine's Day offers Cupid Poop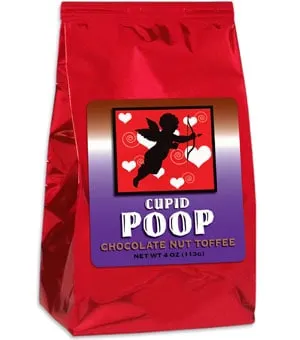 If you think Cupid's poop might spoil the adorableness of the cherub, Columbia Empire Farms offers other poop like LoveBird Poop.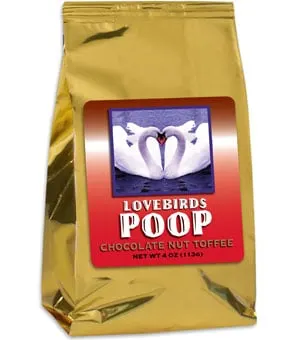 It's a fun way to celebrate–regardless of whether you're into keeping it simple or holiday overkill.
The Hazelnut Butter Toffee is to die for! It is delicious with a creamy milk chocolate layer over the buttery, crunchy toffee.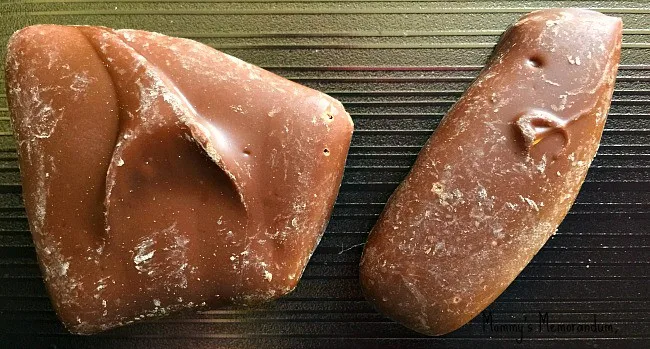 I ate the whole bag while writing this post!
I'm looking forward to sharing the Leprechaun Poop with my kiddos.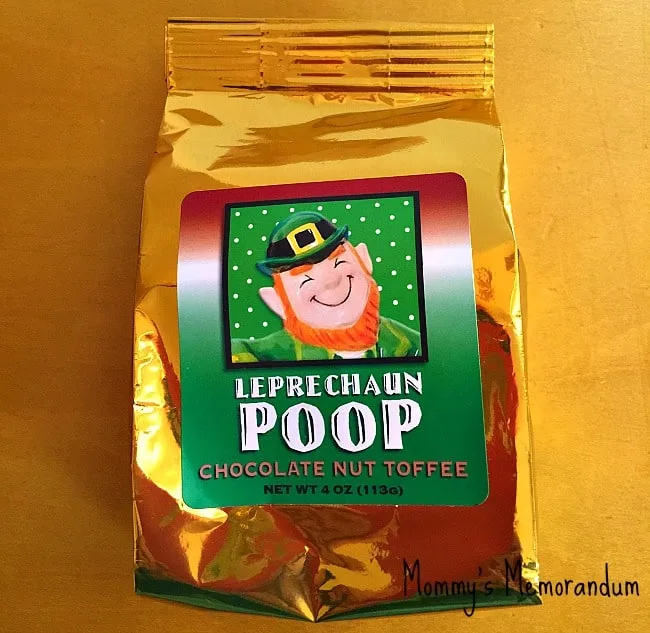 There's Reindeer Poop ($6), Santa Poop ($6), and Snowman Poop ($6) for Christmas.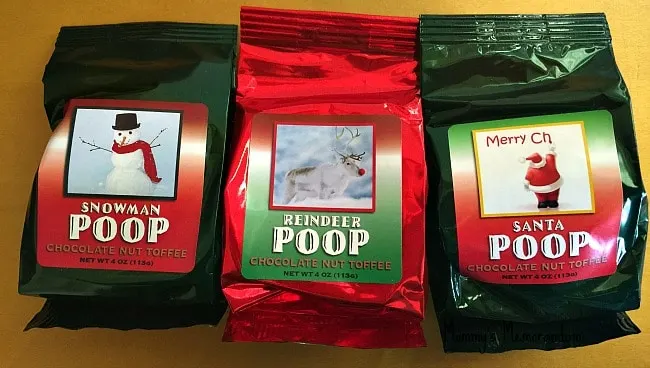 It's all in good fun and a tasty way to celebrate any day of the year!
You can even make your own Cupid Poop using mini marshmallows and these adorable Cupid Poop Stickers.