Apparently AOL isn't doing so well with all those free-online-minutes CDs. The Internet giant just announced that it's laying off several hundred employees. The company now has fewer than 5,000 employees and the unemployment rate just got an ugly boost.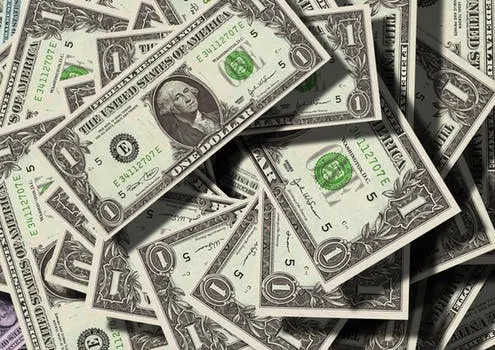 These former AOL staffers may need to pursue alternative forms of bringing in some money until they land their next job. Housecleaning and snow shoveling have become popular cash cows for many, but with so many unemployed competing for the same work, it's time to think outside the box. I invite you to share the following eight different ways to make money until employers start hiring again on your blog, website, or with your audience.
Sell Your Stuff
A good alternative to the yard sale is to sell your stuff on Craigslist or eBay, depending on the quality and whether you want to deal with shipping. Both sites allow you to sell nearly everything, from furniture and bikes to artwork and crafts. CraigsList is free and organized by region. Consult the CraigsList FAQ before you begin. eBay will take a cut of your profits and requires more technical savvy, but it's a good outlet for collector's items, higher-end electronics, etc. Read the eBay Sellers Guide before you get started.
Earn $5 at a Time
Fiverr.com is an easy way to cash in on unusual skills, as your ability to write a custom birthday song or create a claymation portrait for a client. Fiverr members post what they're willing to do for $5 (keep it clean) and surfers contact them directly. There's no charge for this service; Not even $5.
Rent Out a Room
Sharing living expenses can put more cash in your pocket. Make sure you draw up a lease agreement specifying rent, security deposit terms, length of stay, etc. This becomes even more important if you're renting to someone you know.
Monetize Your Web Site or Blog
You're already spending a ton of time on your blog or Web site. Why not earn some money from all your labor? Google AdSense and nine other sites listed on MoolaDays require little to no supervision: Once it's there, you don't need to do much more.
Sell Your Hair
Sales for generous lengths of tresses reportedly can net you several hundred to over a thousand dollars. WiseBread explains how to sell your hair and includes sites where you can list and market hair.
Resell Your Unused Gift Cards
The average American household is holding on to $300 in unused gift cards. In fact, an estimated $30 billion to $40 billion gift cards lying unspent in dresser drawers across the country. But there are plenty of people who DO use budget gift cards, and they're willing to pay money for yours.
That's where you come in. You can sell the gift cards you're no longer using to resale companies for a percentage of the face value and they will sell them at a discount price to others who will actually use those precious pieces of plastic. GiftCardGranny.com can link you up with the highest-paying gift card resellers in the industry.
Give Blood
Some plasma banks pay up to $35 per pint. In the United States, federal regulations state that an individual may donate two times in a seven-day period, with a minimum of two days in between donations. DonatingPlasma.org provides details and a searchable plasma-bank database to help you find a plasma bank in your area.
Become a Human Guinea Pig
If you live near a university with a med school, you can earn anywhere from $15 to $2,000 for taking part in a clinical research study. The National Institutes of Health lists thousands of clinical studies that need volunteers.
-=-
This is a guest post by Consumer savings expert, Andrea Woroch, whohas appeared on ABC News NOW, NBC's Today Show, FOX & Friends, MSNBC and has been quoted by SmartMoney, Kiplinger Personal Finance and many more. See Andrea's recent interview on NBC Today Show