We go over a number of the most common causes of eyebrow hair loss and how best to focus treatment.
If you're worried about your previously lush eyebrows suddenly appearing somewhat thin and sparse, don't worry because you're not alone.
Eyebrow hair loss is a common phenomenon in women as young as 30, but with treatments ranging from the temporary makeup pen all the way through to an eyebrow transplant, you certainly have options.
If you and your doctor narrow down the cause, you can find a treatment that will help curb, reverse, or minimize hair loss.
Causes of Eyebrow Hair Loss
When it comes to eyebrow hair loss, there are many causes that you need to consider.
While this is not an extensive list, these are the most common reasons and an excellent starting point before having a conversation with your doctor.
Unfortunately, the two most popular causes of eyebrow hair loss are out of your control.
As much as we try, there's no stopping the aging process, and a natural part of getting older is hair loss on both the scalp and eyebrows.
Your family's genes are another uncontrollable element contributing to your eyebrow hair loss.
Thanks, Mum and Dad.
These two causes are what they are and… quite frankly, are better than the alternative.
An often overlooked cause of eyebrow hair loss is simply because you're plucking them more than you should be.
With your hair follicles naturally weakening as you get older, you don't need to be plucking with the same enthusiasm you used to show.
Plucking your brows disrupts their natural growth cycle, and by cutting back on your maintenance routine, you will quickly see results after only a couple of weeks.
Chemotherapy or Radiotherapy Treatments
If you're going through a round of chemotherapy/radiotherapy as part of a cancer fight, your hair loss will likely include your eyebrows.
Some chemo drugs are more likely than others to cause hair loss, and depending on their dosage, experiences will differ from patient to patient.
Speak to your doctor about your specific circumstances and what to expect from your dosage.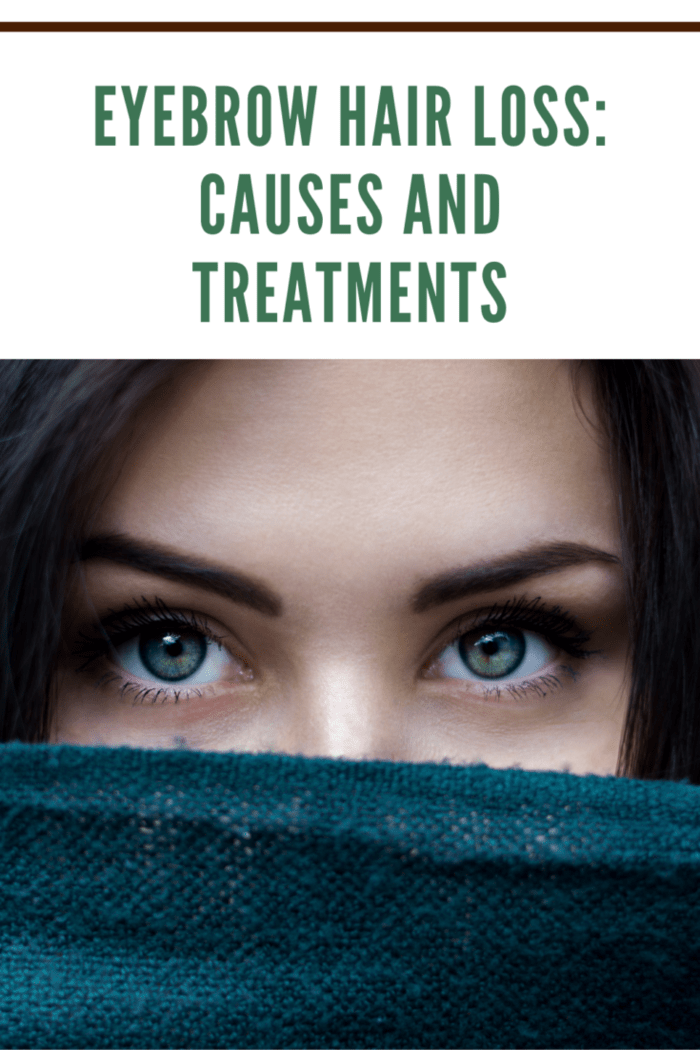 Eyebrow Hair Loss Treatments
When it comes to treating your eyebrow hair loss, you have many options available.
The most common treatments we go over are below.
The semi-permanent process of microblading involves inserting pigment into the skin with the help of a tool composed of several tiny needles.
This involves slicing hundreds of tiny strokes in your skin, building a texture that looks just like your own eyebrow hair.
A large drawcard to treating your eyebrow hair loss with microblading is that results last around 12-18 months.
Using the latest technology and medical advances, an eyebrow transplant procedure is a simple, straightforward procedure with minimal recovery time, say the experts at Wimpole Clinic.
But maybe the biggest drawcard is that when compared to microblading, permanent results can be achieved.
An eyebrow transplant is a procedure where a trained surgeon transfers hair from the back of your ears and onto your eyebrows. The outcome is new, natural hair growing from your grafts and a fuller, entirely natural look for your face.
Following an eyebrow transplant, you can expect to see long-term results within just a couple of months. However, it may take up to 12 months for your growth to fill in and establish the natural look you're after.
Conclusion
With all this in mind, it's always best to consult an expert before undertaking any procedure, especially one with semi-permanent to permanent results. They can help you better understand the process and its pros and cons and determine the best eyebrow shape for your face that will give you the long-lasting confidence you're after.