Espresso Bellini Recipe, Awards Bingo and Wine Etiquette
It's Awards Season! The Oscars are tonight!
If you're celebrating either at home or hosting an Awards Party, modern day etiquette expert, Daniel Post Senning, has tips on the topic wine gifting, serving and sipping.
Above all, please drink responsibility and designate a driver.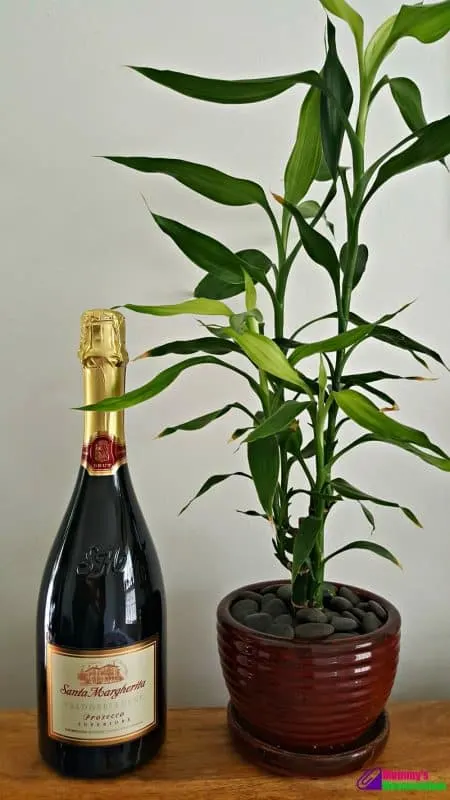 Daniel Post Senning's Five Tips for Modern-Day Wine Etiquette
Start by planning on serving half a bottle of wine for each guest, and adjust based on your knowledge of the group.

White wine should be held by the glass stem or base to avoid warming the chilled wine with your hand. Red wine is served at room temperature, so the glass may be held at the bowl.

Offer to pour wine for others before you pour for yourself.
Fill wine glasses to their widest point.

When gifting or serving, remember that expensive does not necessarily equal excellent. Find a bottle of wine that you feel reflects your lifestyle and would trust to serve to any guest.
What's a celebration without a fun recipe?
This Award Winning Espresso Bellini is a great drink for Awards Season!
Award-Winning Espresso Bellini
Servings: 1 drink
Prep Time: 10 minutes
Ingredients:
0.75 oz Frangelico liqueur
3 drops chocolate mole bitters
1 tsp coffee syrup* (see recipe below)
Lemon twist, for garnish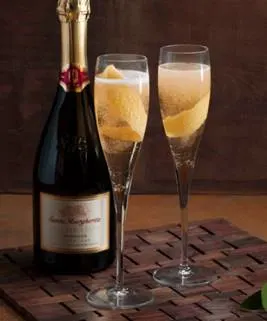 Instructions:
Prepare the Coffee Syrup:

In a small saucepan, combine sugar and water and bring to a boil over medium heat.
Let it boil for about 5 minutes, stirring occasionally until the sugar completely dissolves.
Remove from heat and pour the hot syrup over the ground coffee.
Allow it to stand until cool, then strain the coffee syrup to remove the coffee grounds. Set aside.

Mixing the Award-Winning Espresso Bellini:

In a mixing glass or cocktail shaker, combine Frangelico, chocolate mole bitters, and 1 tsp of the coffee syrup.
Add ice to the shaker and stir gently to chill the ingredients.

Assembling the Drink:

Take a Flute glass and pour the chilled mixture into it.
Top off the drink with Santa Margherita Prosecco Superiore until the glass is nearly full.

Garnishing:

To garnish, twist a lemon peel over the drink to release its essential oils.
Optionally, you can drop the lemon twist into the drink for added flavor and aesthetics.

Serve and Enjoy:

Your Award-Winning Espresso Bellini is now ready to serve!
Enjoy this delightful drink during Awards Season or any special occasion.
Note:
Coffee Syrup Recipe:
1 cup granulated sugar
1 cup water
2 tablespoons ground coffee
In a saucepan, combine sugar and water, then bring to a boil. Let it boil for about 5 minutes, then remove from heat and stir in the ground coffee. Let it sit until cool, then strain to remove the coffee grounds. Store any unused coffee syrup in the refrigerator for future use.
Remember to adjust the quantity of the ingredients if you wish to make multiple servings. Cheers!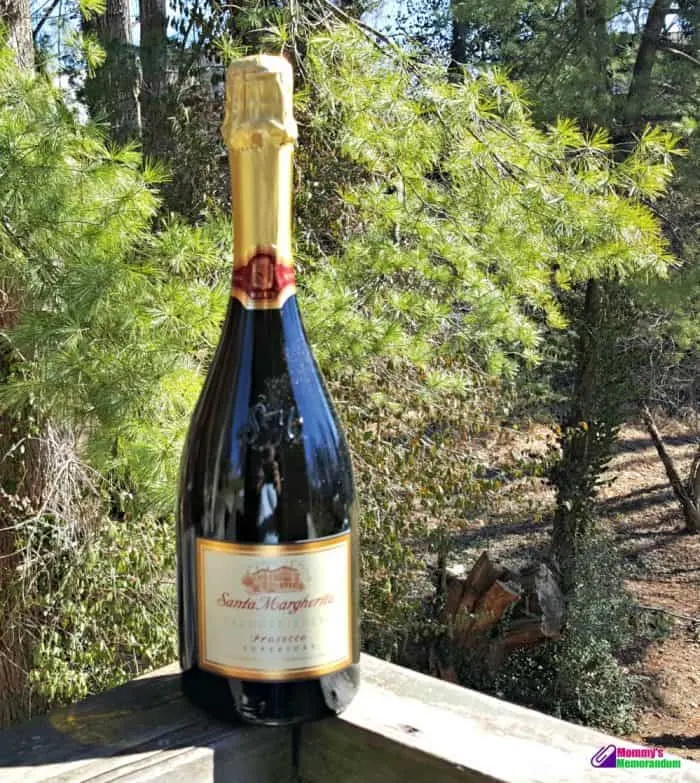 One of my favorite parts about Santa Margherita Prosecco is that it is a sparkling wine with fine bubbles winding through its bright straw yellow color and greenish reflections.
Its aroma will remind you of peaches and sweet flowers, and its flavor includes fruity hints of pineapples and Rennet apples.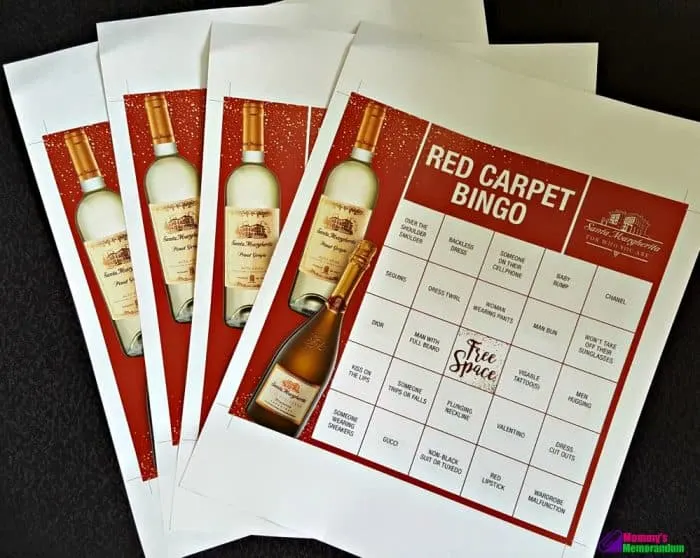 And why not enjoy these Printable Awards Season-Themed Bingo Cards from Santa Margherita to play while you're watching or Academy Awards.
---
I received Santa Margherita Prosecco in exchange for this post. All opinions and my love for the Awards Season and sparkling wine remain 100-percent my own.