Are you in search of the perfect grilled cheese sandwich to accompany your binge-watching sessions? Look no further! Grilled cheese, a universally beloved comfort food, is a culinary delight that can be enjoyed in various ways. Even with humble ingredients like processed cheese, it manages to capture our hearts with its simple yet irresistible charm. However, why settle for mediocrity when you can transform this classic dish into a gastronomic masterpiece?
Grilled cheese sandwiches hold a special place in our hearts, evoking memories of after-school snacks and post-breakup indulgences. To pay homage to this iconic dish, it's time to up the ante and discover ways to make your grilled cheese better than ever before. Here are some expert tips to take your grilled cheese to new heights: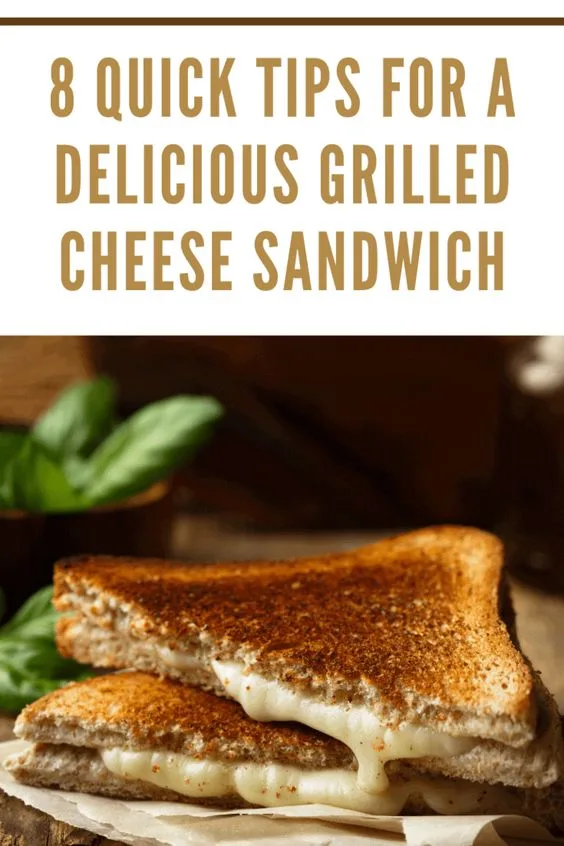 8 Grilled Cheese Pro Tips
Butter or Mayo? The eternal debate rages on: butter or mayo for toasting your bread? Each has its merits, with butter offering a rich, flavorful result that's worth the wait. However, mayo, when spread on the bread and toasted, provides a quicker alternative with a hint of tang. The choice ultimately boils down to personal preference, but a combination of both inside and outside can create a deliciously unique result.
Grate that Mozzarella Opt for grated cheese for faster melting and an evenly distributed cheesy delight. Take it a step further by seasoning your grated Mozzarella with black pepper and a touch of paprika for an added kick. The perfect seasoning complements the buttery and cheesy goodness of the sandwich.
If Using a Pan, Start Cold While a sandwich maker may streamline the process, if you're using a pan, ensure it's cold before adding your buttered sandwich. This prevents burning and ensures a perfectly crunchy texture. Don't forget to butter the sandwich maker for that smoky flavor.
Choose Your Bread Wisely While grilled cheese is inherently simple, the choice of bread can make a significant difference. Sourdough, with its crispiness and satisfying cheese pull, adds an extra layer of enjoyment. For a cheesy Monte Cristo, opt for Texas toast. The type of bread can elevate your grilled cheese game.
Perfect Blend of Cheese The cheese is the star of the show, and the options are endless. While Pepper Jack may offer a beautiful cheese pull, a blend of Mozzarella, Cheddar, and Gouda takes the grilled cheese experience to another level. Experiment with different cheese combinations to find your perfect blend.
Get Creative with Toppings Don't limit yourself to the basics; explore a world of toppings to create unique grilled cheese variations. From pepperoni and ham to mac n cheese or a fajita-inspired creation, the possibilities are endless. Venture into the realm of French onion grilled cheese for a savory twist.
Vegan Grilled Cheese For vegans, enhance your grilled cheese experience with vegan butter, garlic powder, oregano, and pesto paste. Experiment with vegan chicken patties or ham for added flair. Choose Field Roast Chao Cheese Original for a satisfying cheese pull.
Avoid Bread with Added Sugar Opt for bread with minimal to no added sugar to prevent quick burning. Whole wheat sourdough not only holds together melty cheese but also provides a satisfying crunch without becoming soggy.
In conclusion, the key to a stellar grilled cheese lies in selecting quality ingredients and combining them thoughtfully. With a bit of creativity and these quick and easy tips, you can turn your grilled cheese into a culinary masterpiece. So, grab your favorite ingredients and embark on a grilled cheese adventure that tantalizes your taste buds and satisfies your cravings.