Zip Top Containers Review: The Ultimate Solution for Sustainable and Convenient Food Storage
In a world inundated with cluttered cabinets and misplaced lids, Zip Top containers emerge as the beacon of organization and eco-consciousness. As a devoted foodie, I recently had the opportunity to experience the transformative convenience these containers bring to kitchen chaos. This review, sponsored by Zip Top, aims to provide an honest and comprehensive account of their game-changing features.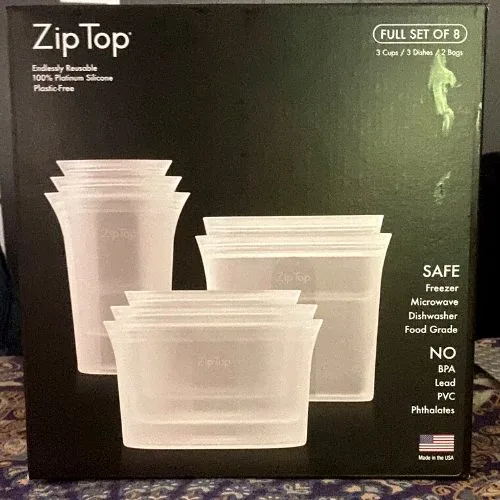 Sustainable and Environmentally Friendly
Zip Top containers, a brainchild of Rebecca Finell since 2017, present a revolutionary approach to sustainable food storage. Crafted in the United States from a single piece of platinum silicone, these containers are a testament to eco-friendly innovation. Unlike traditional containers that contribute to plastic waste, Zip Top utilizes platinum silicone, a high-quality, food-grade, and skin-safe polymer. Free from plastic, fillers, harmful chemicals, and BPA, Zip Top containers align with a mission to create a solution that benefits both the user and the environment.
Versatile and Award-Winning Design
One standout feature of Zip Top containers is their free-standing design, making them effortlessly accessible in any kitchen setting. The wide opening facilitates easy filling, transforming larger containers into convenient bowls or cups for on-the-go meals. The award-winning design boasts versatility, easy-pour corners, and is microwave, refrigerator, freezer, and dishwasher-safe. Sizes ranging from four to 32 ounces accommodate various storage needs, from leftovers to meal preparation.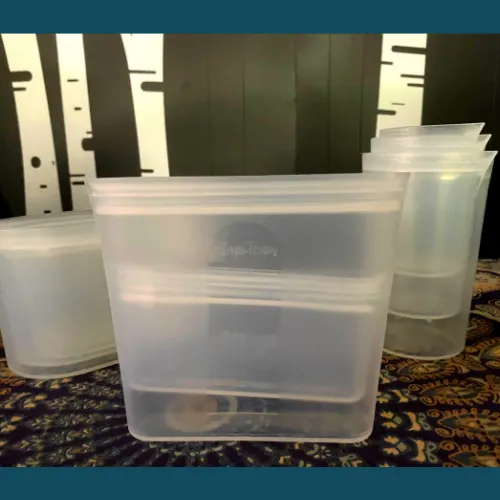 Practicality and Ease of Use
The seamless single-mold construction of Zip Top containers prioritizes practicality. The resealable zipper ensures effortless opening and closing, eliminating the struggle often associated with traditional storage options. With no angled corners where food can hide and rounded edges ensuring liquids pour out easily, these containers redefine user-friendly food storage.
The possibilities are endless, check out these Zip Top hacks –https://www.youtube.com/watch?v=sEtoKFM4G_o
Exclusive Discount for Readers
For those ready to declutter and embrace sustainable living, Zip Top offers an exclusive 15% discount on purchases. Simply enter the coupon code MOMMYSMEMORANDUM15 at checkout.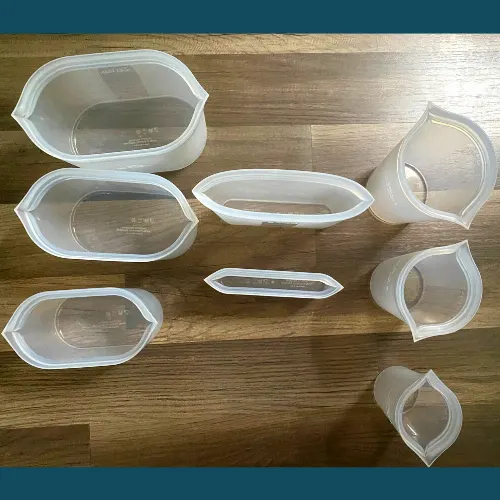 Aesthetic Appeal and Color Options
Zip Top containers not only excel in functionality but also elevate your kitchen aesthetics. Available in four stunning colors – teal, gray, frost, peach, or lavender – they add a touch of style to your storage solutions. A set of 8-pieces, priced at $89.99, offers a comprehensive solution to your storage needs.
Notable Considerations
While Zip Top containers offer numerous advantages, it's important to note a few considerations. The upright design, ideal for easy access, may pose challenges if stacking filled containers is part of your storage plan. The soft, food-grade silicone can smush in the freezer or fridge, though nesting them in the cupboard is a breeze.
Stain and Odor Resistance
Like any storage solution, Zip Top containers are susceptible to stains from foods like tomatoes and beets. While they can retain some food odors, a simple soak in a baking soda and water solution effectively addresses this issue.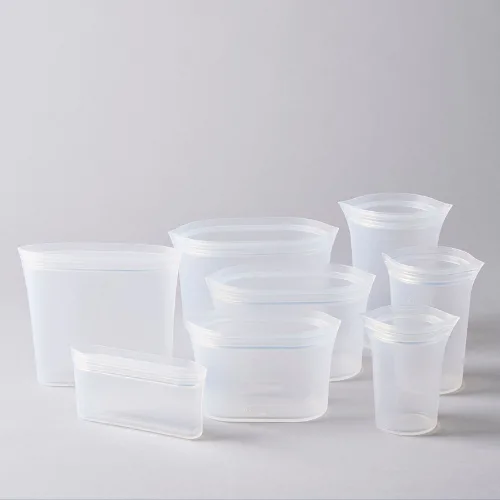 Convenient Purchase Options and Limited-Time Discounts
Zip Top containers are readily available for purchase on ZipTop.com, Amazon, and select stores, offering a 30-day refund policy for new, unused, and original packaging. To sweeten the deal, Zip Top is currently offering a limited-time 15% discount on all purchases with the code MOMMYSMEMORANDUM15.
Endorsements and Recognition
Zip Top's commitment to sustainability gained recognition on AmericaByDesign Episode 2 on CBS and ABC, highlighting how a family can replace 5000 plastic, disposable bags annually with these safer, healthier, and more sustainable containers.
Conclusion
In conclusion, Zip Top containers provide a holistic solution to the challenges of food storage, seamlessly combining sustainability, functionality, and aesthetic appeal. Don't just take my word for it; even The Kitchn recognizes the indispensability of Zip Top Containers. Explore the myriad possibilities and savings with Zip Top's Black Friday Special, available until Nov. 30th, offering a 25% discount with the code MOMMYSMEMORANDUM15 at Ziptop.com.
Embrace the future of food storage with Zip Top – where sustainability meets convenience!