We received the Elegear Rainbow Tie-Dye Blanket to review. All opinions remain my own.
With the weather changing to crisp mornings and cooler evenings, we've been enjoying the Elegear Rainbow Tie-Dye Blanket to keep us cozy.
This blanket is lightweight and super soft to the touch.
It's the perfect cozy, cuddle blanket to keep you warm.
The ideal size for a twin-size bed, and lightweight enough for travel, it's a blanket with options.
The fun tie-dye and multi-color rainbow make it a fun blanket to pull out and is perfect when the skies are gray.
Each blanket is handmade so that the color and pattern of each blanket are different.
And the tie-dye blanket uses environmentally friendly dyes, absolutely skin-friendly, unique, and matched with rainbow tones, making your family dinner full of fun and dreamy atmosphere.
Your child deserves a piece of art as unique as them.
It is priced right at $22.99.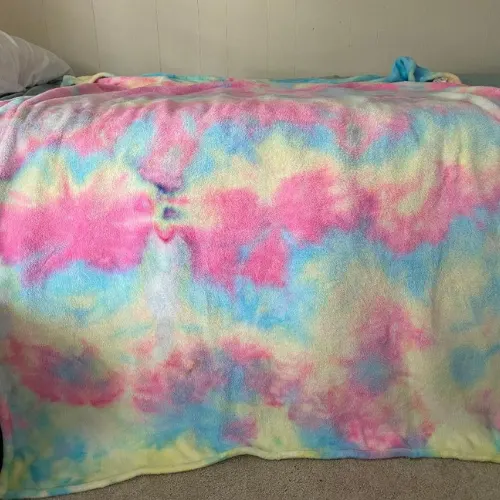 This blanket is made from 100-percent flannel.
It's not your grandpa's flannel.
It's 100% microfiber flannel, and the surface is smooth and super soft, providing extra softness and comfort.
Compared with ordinary fiber, it gives the blanket a high fluffy feel.
The fabric is added with moisture-absorbing and heating yarn, which can quickly heat up 35-41F.
The 260GSM flannel blanket will not pile up over time, will not shed hair, will not fade.
The blanket has a tightly stitched, invisible border.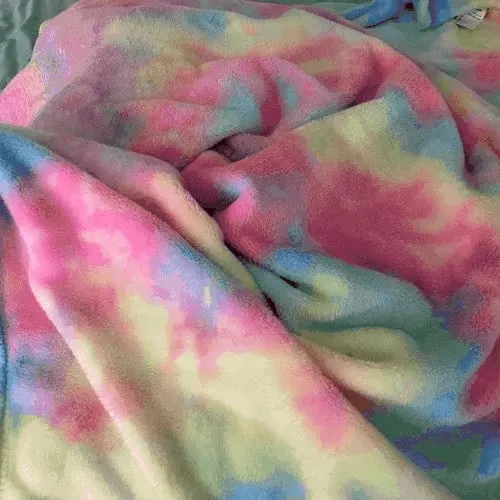 At the same time, the fleece blanket is anti-static, keeping you away from annoying static electricity in winter.
You'll want to machine wash this on cold, and use no heat when drying.
Machine Washable – Just throw it into the machine to clean, which is very easy to care for.
Save 10% at check out with code: JVKXCJ6M end date: 08/17/2022
ELegear Rainbow Blanket
Elegear is a home products brand on Amazon.
They are known for providing high-quality home products, including home office furniture, LED string lights, and their popular cooling Blanket.
Best of all, they are affordable.
---
Resources: