Every cigarette you smoke affects not only your own health but the health of everyone in your household. They inhale mainstream smoke (exhaled by a smoker) and sidestream smoke (that wafts off the burning cigarette). The members of a family can be non-smokers but still can experience the same health problems as you, a smoker can have.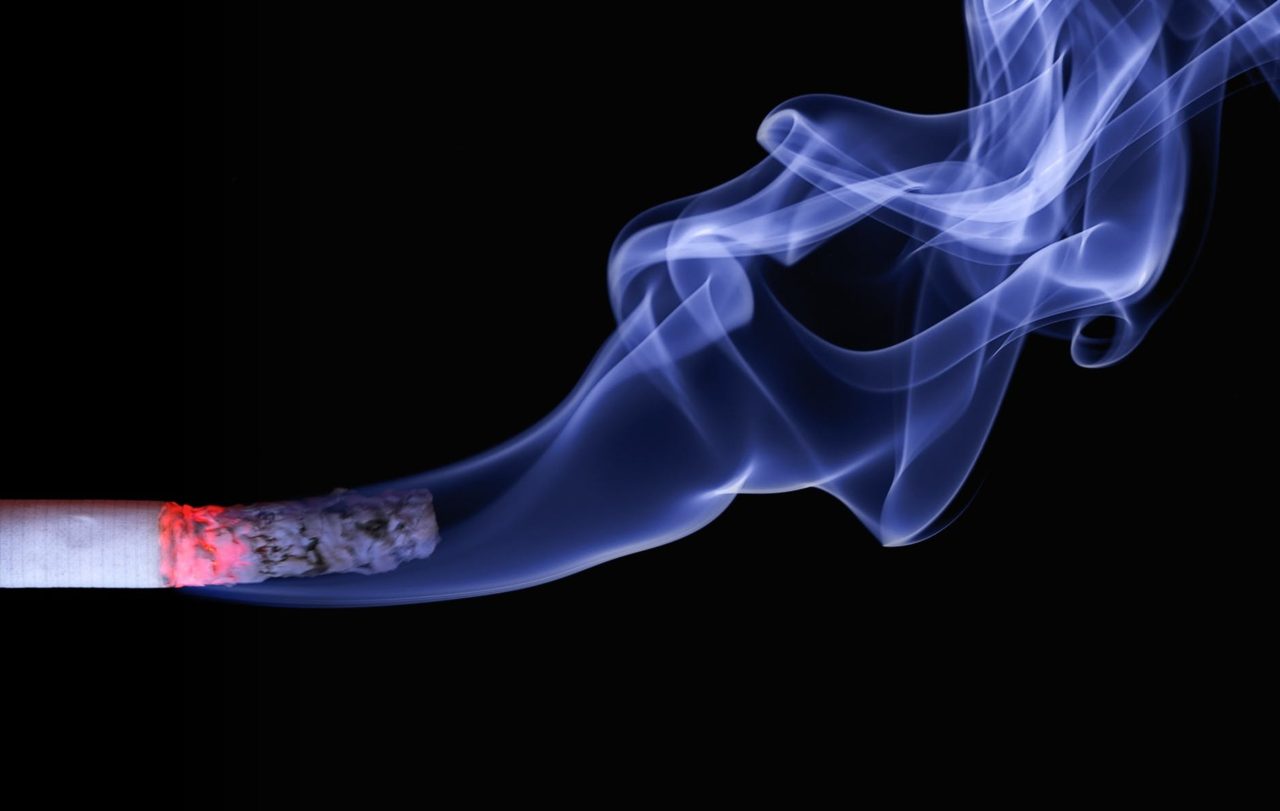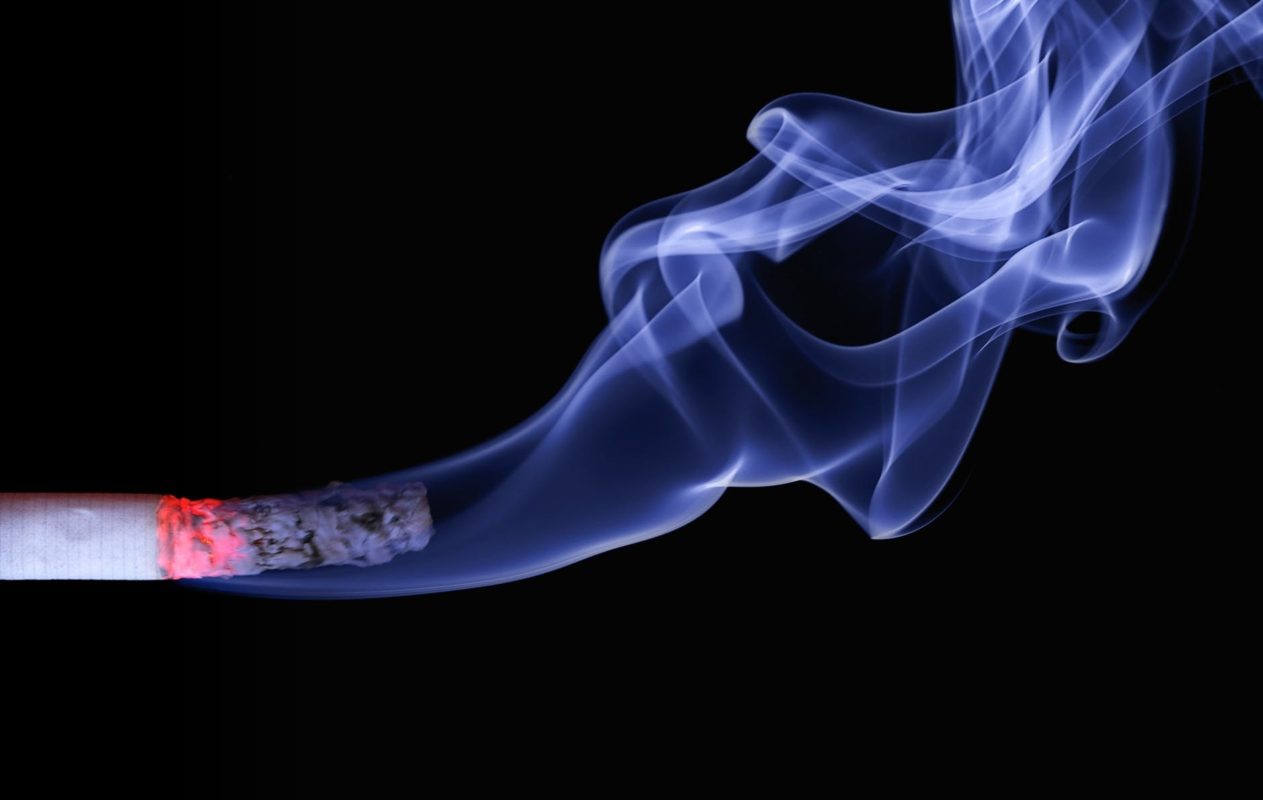 How dangerous is second-hand smoke?
Tobacco smoke consists of more than 4,000 chemicals. About 70 of them are carcinogens (cause cancer). And all of them have varying degrees of toxicity. For example, Cyanide has been used as a poison for centuries, Ammonia is an ingredient of household cleaning products, and Cadmium is a toxic heavy metal commonly used in batteries.
How does passive smoking harm your children?
Do you have kids? Puffing on a cancer stick indoors or near them increases their risk of having health problems. Those who understand it choose to vape as typical e-cig juice is considered to be much safer.
Infants are most likely to be exposed to cigarette smoke at home. They can't leave a smoky room that makes it harder for them to avoid the exposure. Moreover, babies inhale more second-hand smoke as they tend to breathe faster than older children and adults. Young ones are extremely susceptible to the negative effects of passive smoking as they are at a developmental stage and their bodies can be easily damaged.
So, your bad habit can lead to the following health problems in your kids:
Sudden Infant Death Syndrome (SIDS) – the risk is 2 times higher compared with babies who live with non-smoking parents;
higher rates of respiratory illnesses, including colds, coughs, bronchitis, bronchiolitis, and pneumonia;
ear infection – second-hand tobacco smoke can result in the buildup of fluid in the middle ear;
asthma – they develop asthma earlier, have a more severe form of the disease, and need more intense and longer treatment;
childhood cancers: leukemia, brain cancer and lymphomas (especially if the pregnant mother smoked).
There's one more thing you should know. Your children are more likely to take up smoking themselves as you are their role model. No parent wants their children to get caught on the hook of nicotine. So, the sooner you give up this useless habit, the smaller is the likelihood of your children becoming tobacco addicts.
How does passive smoking harm your partner?
Even if your partner has never smoked, he/she can get ill with any of the diseases that threat you. Don't you find it unfair?
Second-hand smoke exposure puts your beloved person on a greater risk of such serious health problems as:
coronary heart disease, including heart attack and stroke – tobacco smoke affects blood vessels, narrows the arteries, and raises the risk of unwanted blood clots;
lung cancer – prolonged passive smoking increases the chances of developing this type of cancer up to 30%;
other types of cancer;
respiratory problems.
How to keep your family safe from second-hand smoke exposure?
Your home and car must be no-smoking zones. Don't smoke indoors. Ask guests not to smoke in the house during their visit.
The problem is that smoke even from one cigarette stays in a room for several hours, even if you smoke near the window and try to exhale in its direction. Many of the dangerous substances cling to your clothes, furniture, floor, walls, and toys. It's called third-hand smoke. Get rid of that cigarette residue by vacuuming your house and car and wash all of your clothes.
Obviously, the best solution to the problem would be quitting smoking. Is vaping an appropriate option for a person who worries about the health of their whole family?
How safe is vaping?
It seems that vaping has as many advocates as haters. Let's be objective. We cannot say that vaping is totally safe. However, the majority of studies show that it is really safer than smoking due to the absence of combustion in the process. Public Health England reported that vapor is free from 95% of the toxic chemicals present in tobacco smoke. Thus, second-hand vapor won't be as hazardous to your family as tobacco. Does that mean that it's time to rush for a premium vape juice?
E-liquids are made mainly of Propylene Glycol (PG) and Vegetable Glycerine (VG). The effects of these ingredients are also hotly debated. Though both PG and VG are used in food, medical and pharmaceutical products, some health experts believe that they are unsafe if they are inhaled.
There's no evidence that vape juice flavors caused some disease in vapers. This issue is yet to be explored. E-cigarettes and vape flavors are relatively new products on the market. The long-term effects of their use are unknown. What we know is that smokers who have switched to vaping experience some health benefits.
Can vaping help quit smoking?
It seems that quitting cessation involves only not lighting up. Things would be much easier in this case.
A smoker has a nicotine addiction that is a cause of withdrawal symptoms. They start within 30 minutes of your last use and reach a peak 2 to 3 days after quitting. But why some quitters come back to their habit after months of a smoke-free life?
As a smoker yourself, you know that the schedule of a puffer spins around smoke breaks. Getting used to the new more intense schedule, especially at work, can be challenging.
You may also have routine moments. For example, you may have a cup of coffee and think of having a few puffs of a cigarette as in old days; or you may go to a party, have a drink, and feel like smoking.
You'll also need to look for a new way to manage your moods. In stressful situations, a craving for a cigarette may be very strong.
Here's where vaping comes in hand. Vape liquid contains nicotine. That helps to cope with withdrawal symptoms. Whenever you have an urge to light up, you can vape. The process and sensations are similar to smoking. That creates a feeling that you actually enjoy your smoking habit.
You try your best to keep your family happy and healthy. So, leaving off smoking is not a big sacrifice for the sake of people you love, as wells for your own.
About the author:
Frances is a blogger and she wants to become a professional writer in her future. Now she is on the way to her dream. In the field of her interests are topics of healthy lifestyle, mental and physical well-being. In her posts, she focuses on the main problems of smoking and drug & alcohol abuse to suggest the most suitable solutions.