A custom mailbox adds a lovely touch to any home, and with designs available to suit all tastes and pockets, it's an easy way to add a tasteful and unique look to your front yard. Even better, it's possible to find a wide range of designs online, from traditional styles which feature your house number to highly personalized boxes decorated with a photograph of your choosing, so shopping for a custom mailbox is both easy and convenient.
Shopping online offers many benefits, but it can be overwhelming as there are so many choices it can be hard to know where to begin or which leads to follow. To help you with that, we've put together this short guide which covers the best places to look if you are interested in buying a custom mailbox from an online seller.
One option is to go directly to a well respected customized mailbox seller's website, such as: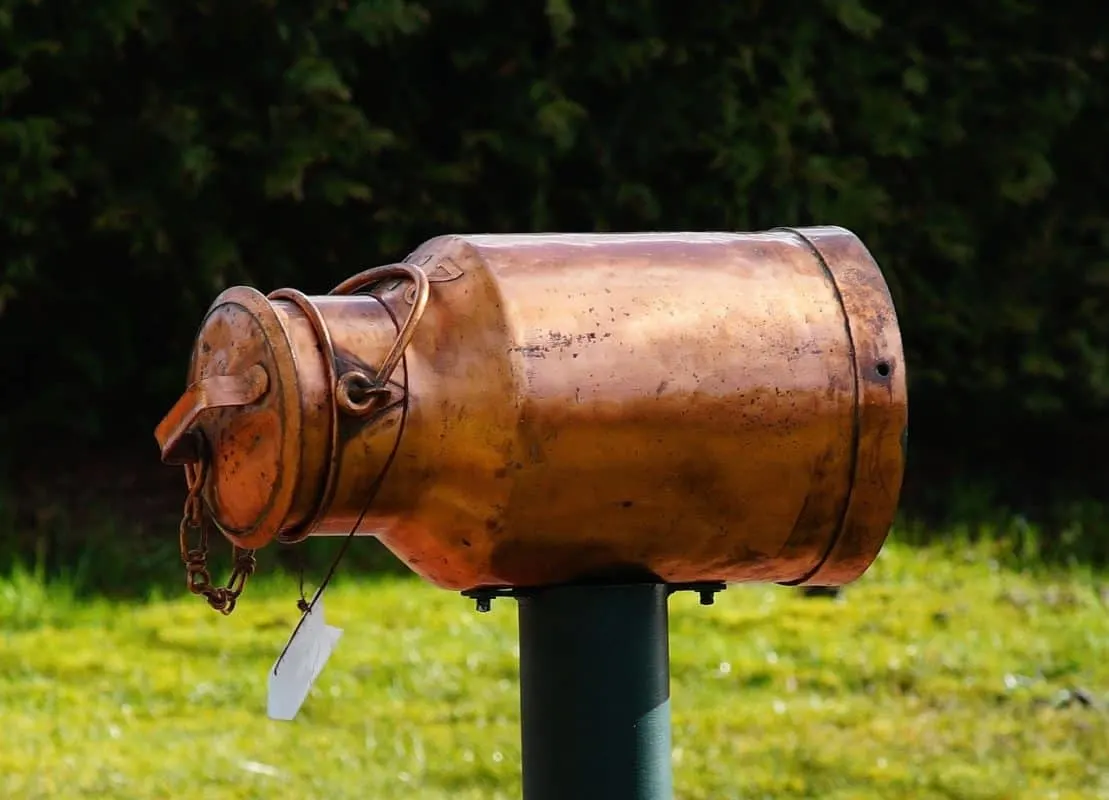 Prime Mailboxes
The range of stunning custom-made traditional-style mailboxes sold on this site are made by a small range of the most respected mailbox manufacturers and can be personalized with either your house number alone or both the number and the street name.
Customers can also choose features such as the color, e.g., white/gold, black/silver, black/gold, bronze gold, and more, as well as the material used to get the perfect finish to suit their taste. Customers can also buy customized mailboxes without the post if that is their preference.
Brockman Signs
This company offers several styles of personalized mailboxes, which, as well as your house number, can include words of your choice, say a quote you like, or an ad. for your business. If you would like something more visual, there's a gallery of images customers can choose from, or you can upload your own, whether it's a drawing or a photograph. It's even possible to mix things up and have both.
Pictures of the homeowner's dog(s) are a popular choice. An online ordering system is provided, so it's easy to play around with words and pictures until you are satisfied. Full installation instructions are included.
Creative Mailbox Designs
Single, double [side or top mount], and this company can customize quad mailboxes. A straightforward online design tool walks customers through either making slight modifications to a standard design or building their own from scratch by choosing the mailbox, bracket, base, post, and final of their choice.
Other routes
If you don't have any particular custom mailbox maker companies in mind, try a basic Internet search and look at the images or the shopping tab so you have some visuals to guide you to a possible site.
You may come across something quirky like the custom mailboxes jhon72juan2012 makes to order and sells on eBay. This seller specializes in making a mailbox that is a hard-wearing replica of your home!
Final Words
So there are some great places to find custom mailboxes for sale. These accessories can be perfect if you want to stand out within your neighborhood and give your home a little more personality.