These Easy, Effortless Northern Beans are perfect for a cold day. It's an easy recipe and every bowl it makes is filled with flavor.
By nature, Northern Beans have no cholesterol, plenty of complex carbs, and no fat (Web MD). They are high in fiber and an excellent source of protein. You can make them as a meatless main dish. I like the addition of ham hocks cooked in chicken broth, but meatless is an option.
I always seem to be running, and the last thing I want to do when I get home is to stand over a hot stove–though sometimes I do. These beans are almost effortless and easy to make in the slow cooker.
Through the years, I've been given a lot of bean recipes. Some have been better than others, and some have been more complicated than others. In the end, my mother-in-law sent me her recipe, I added my own flair, and here we are. It's the recipe I am most asked for all the time.
Anyway, nothing fancy. If you can open a box, you're pretty much-guaranteed success.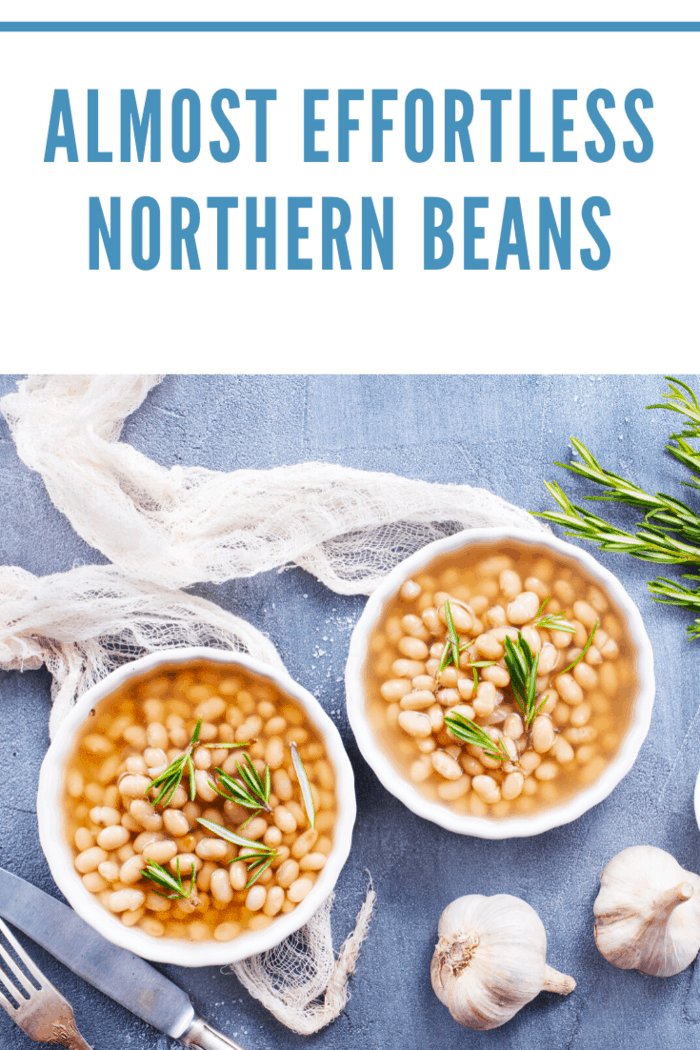 Easy Effortless Northern Beans
Prep Time: 24 hours
Cook Time: 5 hours
Total Time: 29 hours
Serves: 8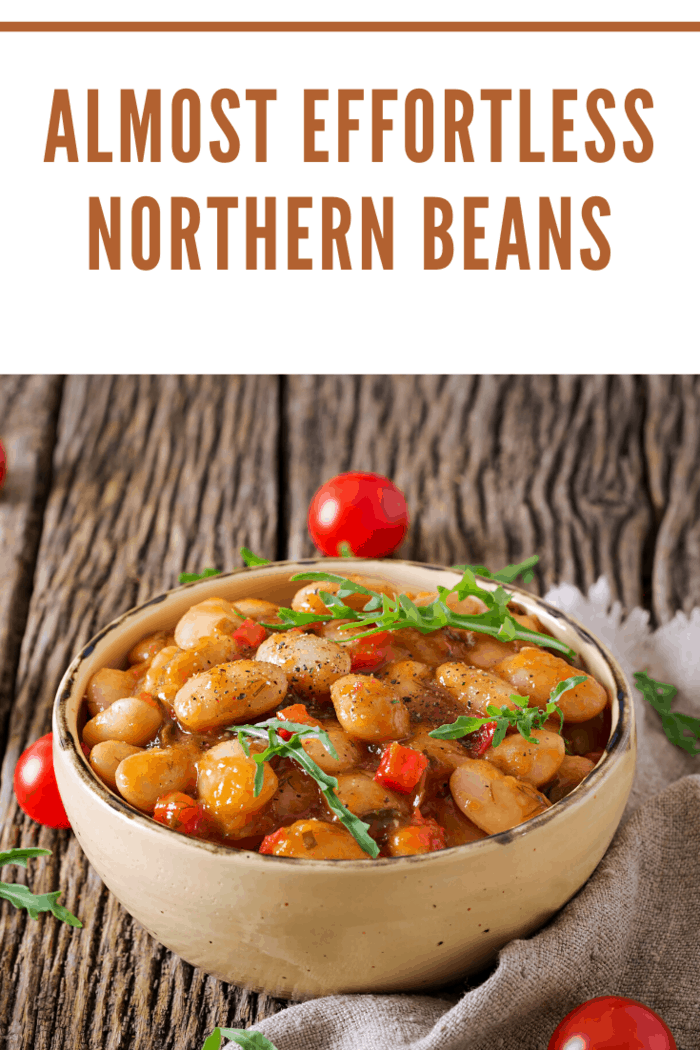 Easy, Effortless Northern Beans Ingredients:
1 lb bag of Northern Beans
1 ham hock
1 box Chicken Broth
carrots, optional
onions, optional
Easy, Effortless Northern Beans Directions:
Dump Northern Beans in a bowl.
Cover beans with cold water.
Allow beans to soak overnight.
In the morning, add more cold water, if needed.
Skim off floating beans.
Drain water from beans.
Add beans to slow cooker
Dump in beans
*See below if using onions and/or carrots
Toss in Ham Hock
Pour in chicken Broth…it should cover the beans.
Turn slow cooker on high and cook 6-8 hours.
Stir.
Mash some of the beans against the side of the slow cooker with a spoon–or don't.
Serve.
*If you are using carrots and/or onions, slice thinly and saute until tender. Toss in with beans
Jazz It Up: Drain one can of diced tomatoes and add to the slow cooker with the chicken broth.