Bathrooms at my house are gross. They are stinky places. That is until we discovered Homemade Toilet Bomb Fresheners. They have eliminated the smell and made the whole house smell fresh!
The best part is you can personalize your scent. We like Peppermint and Cinnamon, but your favorite scent will take back your bathroom and make it one of the best smelling rooms in your home!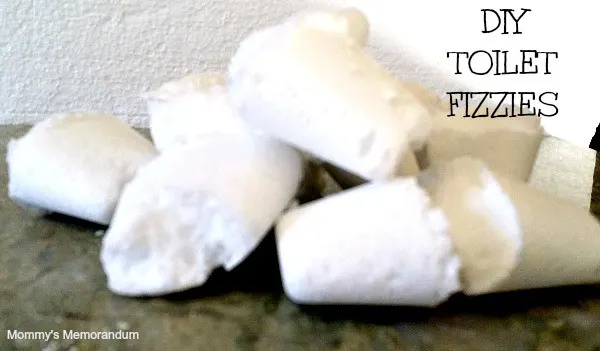 Easy to make and to use, simply drop one in when needed!
Toilet Bomb Fresheners Ingredients:
1 cup baking soda
1/4 cup citric acid
1/2 teaspoon vinegar
1 tablespoon hydrogen peroxide
15 to 20 drops essential oil

Ice Cube Trays

Spray bottle (optional)
Toilet Bomb Fresheners Directions:
Add the baking soda to a mixing bowl and use a fork to break up any clumps. Add the citric acid.
In a small glass, mix the vinegar and hydrogen peroxide. Now drop by drop (seriously, DROP by DROP), add the vinegar and hydrogen peroxide to the baking soda. It is essential you go drop by drop, or you'll trigger the reaction between the baking soda and citric acid making a huge mess!
Now add the essential oil and gently mix. Any fragrance works.
Fill ice cube trays with the mixture.
Let dry for at least four hours or overnight.
Store in a jar with lid, or another seal-able storage unit. We actually use a zip-loc baggie and keep ours under the sink!
The next time things get smelly, after flushing, drop in a tablet.