Introducing Depend Silhouette Active Fit: Your Ultimate Freedom!
Looking for the perfect blend of comfort, discretion, and protection? Look no further! Depend Silhouette Active Fit brings you an innovative and life-changing solution for your active lifestyle.
Meet Sarah, a confident and dynamic woman who loves to seize the day, no matter the activity. Whether it's jogging in the park, enjoying a yoga session, or simply running errands, Sarah needs a dependable partner that allows her to move freely without any worries. That's where Depend Silhouette Active Fit steps in!
Engineered with advanced technology and a sleek design, Depend Silhouette Active Fit provides unmatched comfort and secure protection. Its smooth, discreet fit contours to Sarah's body, creating a natural silhouette that's virtually undetectable under any outfit.
Sarah can now embrace every moment with absolute confidence, knowing that Depend Silhouette Active Fit has her back. The premium absorbent material ensures that she stays dry and comfortable, so nothing can hold her back from living life to the fullest.
But it's not just about performance – Depend Silhouette Active Fit also prioritizes style. Gone are the days of bulky and unflattering adult diapers! Sarah can now enjoy fashion-forward designs and colors, ensuring she feels fabulous inside and out.
Don't let bladder leakage limit your potential! Join Sarah and countless others who have made the switch to Depend Silhouette Active Fit, and experience the freedom to live life without compromise.
Ready to conquer the day with confidence and style? Try Depend Silhouette Active Fit now and discover the joy of being unapologetically you, every step of the way. Remember, with Depend, nothing can stop you from being the active and empowered person you truly are!
Depend Silhouette Active Fit – For a life in motion. Embrace the freedom!
I Dropped My Pants for #underwareness
I am participating in a Vibrant Influencer network campaign for the Depend brand. I am receiving a fee for posting; however, the opinions expressed in this post are my own. I am in no way affiliated with Depend and do not earn a commission or percent of sales.
I was barely in my mid-thirties when I heard the words for the first time. A caregiver to my grandmother, who was working full-time in the girl's apparel section at Walmart, when she called me from the bathroom on her cell phone to tell me her "insides were coming out". A negotiation and we were on our way to the doctor who told me it was nothing earth-shattering, "Sometimes this does happen. It's light bladder leakage".
I couldn't tell you when it happened to me. There was no spotlight, no thunder that shook the world. It just happened….after many children, I'm not sure what I expected. A woman's body goes through a lot growing a baby. Things move, sag, droop and all through all that excitement, no one tells you part of the joys of motherhood is light bladder leakage. Not. one. single. person.
I can admit it (now). A sneeze, a cough ,bending over and laughing out loud sometimes cause me to leak.
Thankfully, Grandma went through it first. I learned a lot from those shopping trips where she told me she was "too hip for diapers" and period pads are "too bulky and get an odor". Depend Briefs is a great choice to eliminate the bulk and stink and give me the confidence I need to live life full speed.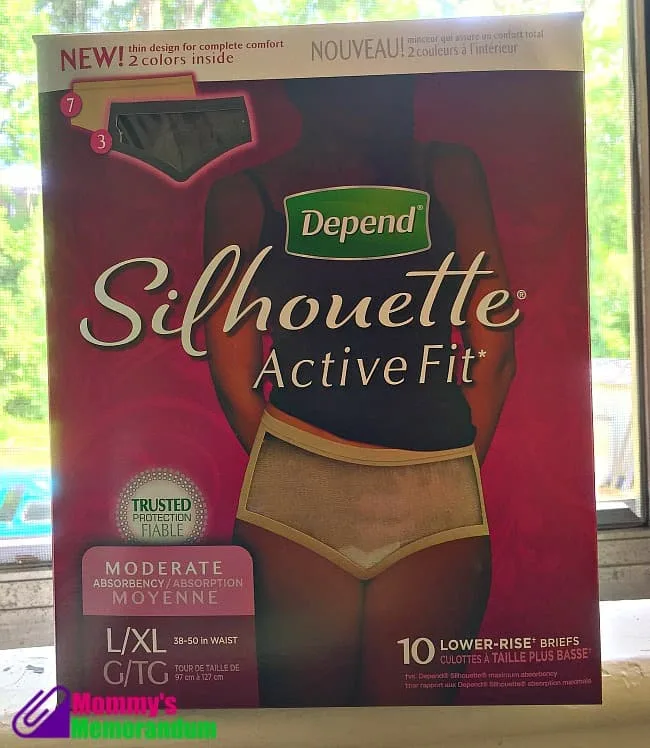 Over 51 million American women experience bladder leakage. That's 1 in 3 American women*.
It may be you. It's me. It's okay!
There are many common causes of bladder leakage in women including pregnancy, childbirth and even diabetes.
These things happen. We don't have to be ashamed. We don't have to hide out of sight for fear someone will notice. Depend looks after you!
Depend Silhouette Active Fit looks and feels like regular briefs.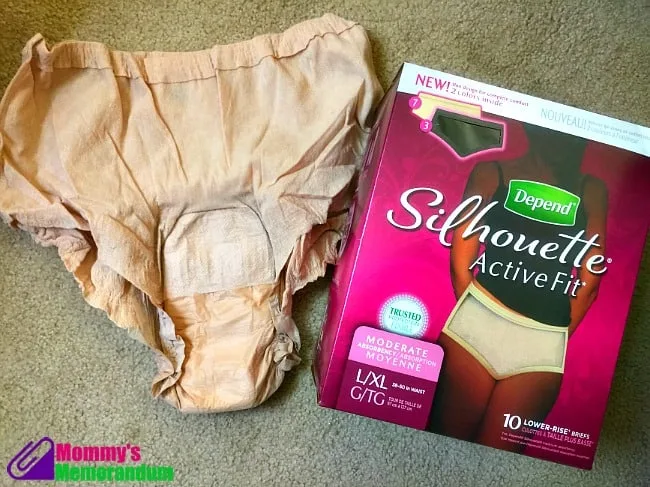 To support the over 51 million women who experience bladder leakage, the Depend brand is introducing Depend Silhouette Active Fit briefs, a new moderate-absorbency brief that features a thin design for complete comfort with the trusted protection of the Depend brand and a lower rise+ for an underwear-like look, fit and feel.
To prove it, here I am with my pants on over my Depend Active Fit: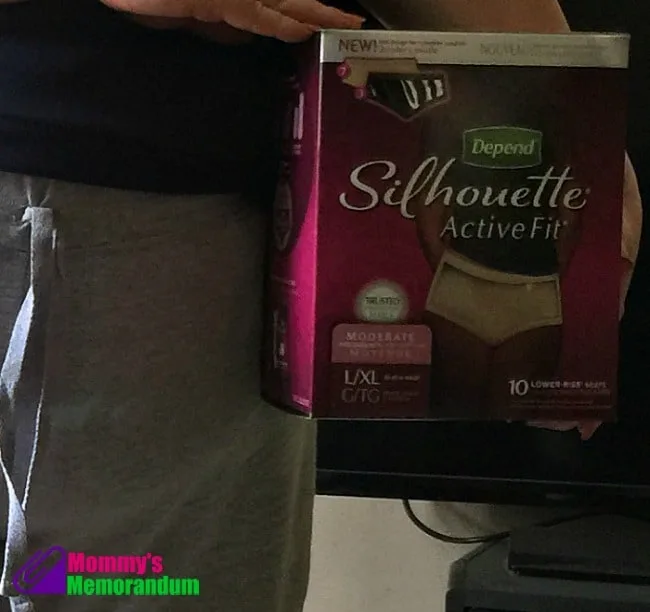 The Depend brand is also entering year two of Underwareness, a social movement and charitable cause to break down the bladder leakage stigma. As part of Underwareness, the Depend brand is:
Encouraging people to show their support for women with bladder leakage. For every photo and video shared using #Underwareness, the Depend brand will donate $1, up to $3 million, through 2016 to fund charities that advance the research and education of bladder leakage.
It's a cause I believe in so I went ahead and dropped my pants for underwareness!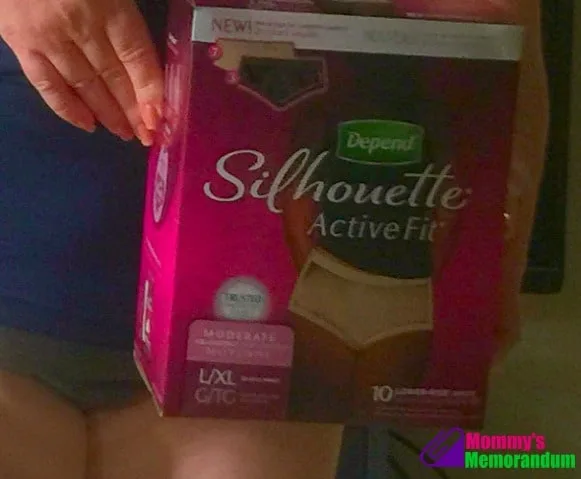 Depend wants you to join the movement, even if you don't drop your pants!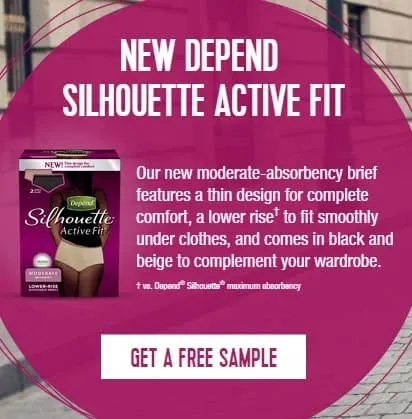 Together, we can show that wearing a different kind of underwear is no big deal.
Depend is joining forces with CVS Health to support women with bladder leakage as they navigate their path to better health
Visit www.cvs.com/depend to learn more about Depend Silhouette Active Fit.