The manufacturer of Delta Faucets is a renowned company that manufactures its products in various states such as Indiana, Tennessee, Canada, and China.
Its corporate headquarters are situated in Indianapolis, Indiana.
Delta offers high-tech products, including Binzo and the Peerless brands, which are sold in over 53 countries for commercial and residential use.
The company works with a team of qualified professionals who're determined to create innovative products that meet the needs of their customers.
Even more, they support personal development and encourage self-awareness.
Delta strives to maintain credibility, transparency, and accountability in its social plus environmental responsibilities, including the conservation and accessibility of water.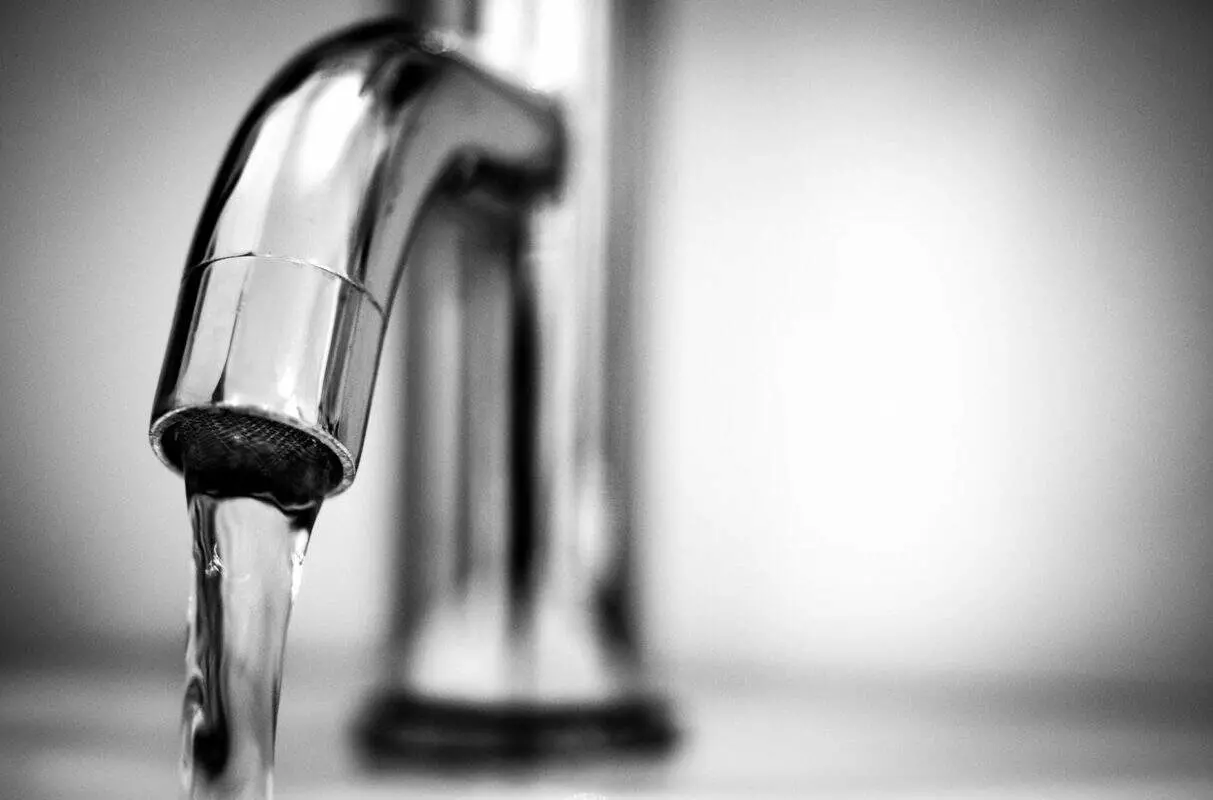 Faucet History
Bathroom
Faucets first came into existence in 1700 B.C when terra cotta pipes and simple faucets made of marble, gold, and silver outfitted the olden Minoan palace at Knossos.
Indeed, these faucets didn't resemble what's being currently installed in most people's homes. Still, they did supply water from cisterns and rainwater collection points to assist Minoans in performing their daily tasks.
Rudimentary faucets improved over the next 2,000 years since after the Roman Empire fell, most homes-even the wealthiest- didn't possess indoor plumbing.
When the 20th Century set in, faucet technology improved significantly with the introduction of the quaturn cartridge in 1913, which entirely transformed faucet operation.
Instead of utilizing numerous turns to draw water, people would only require a one-quarter turn.
The rest is history.
Currently, there are countless designs and styles to choose from, with Delta Faucet dominating the market.
Its products are high-quality and outstandingly reliable.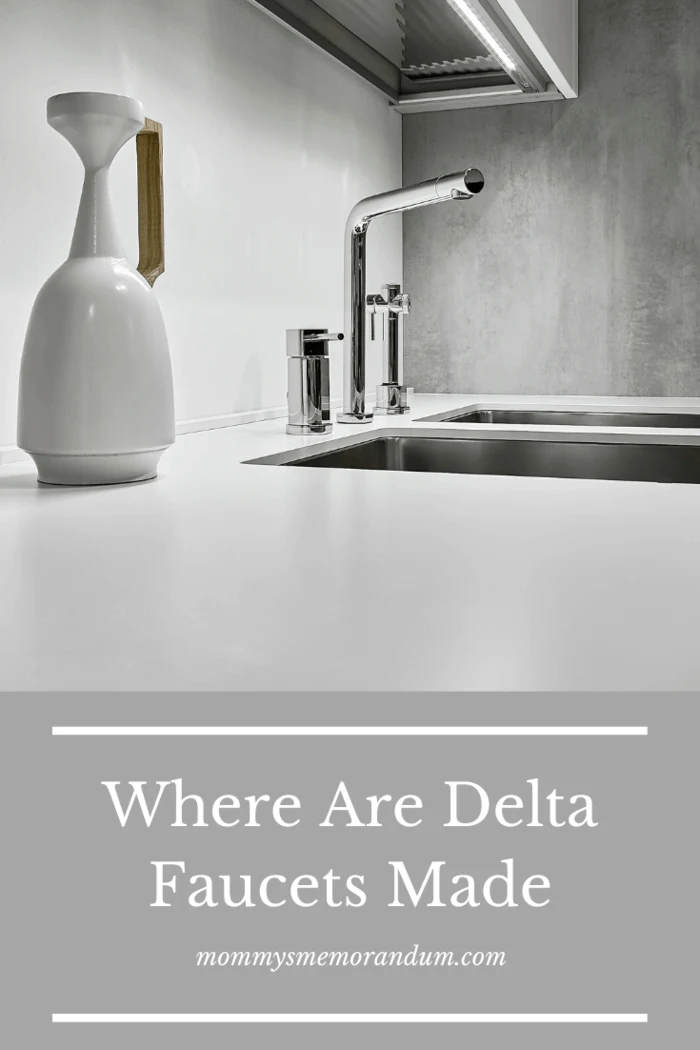 Ever Asked Yourself Where Delta Faucets Come From?
Delta faucets are popularly known for their Diamond Seal technology.
This is the mechanism that actually dictates the flow of water and its temperature.
A diamond inside these units lubricates moving parts, eliminating the need for lubricants.
Plus, it also minimizes the trace amounts of lead.
That's why most Delta faucets are safe and highly durable, lasting ten times longer than other brands.
All products undergo rigorous testing, hence guaranteeing premium quality.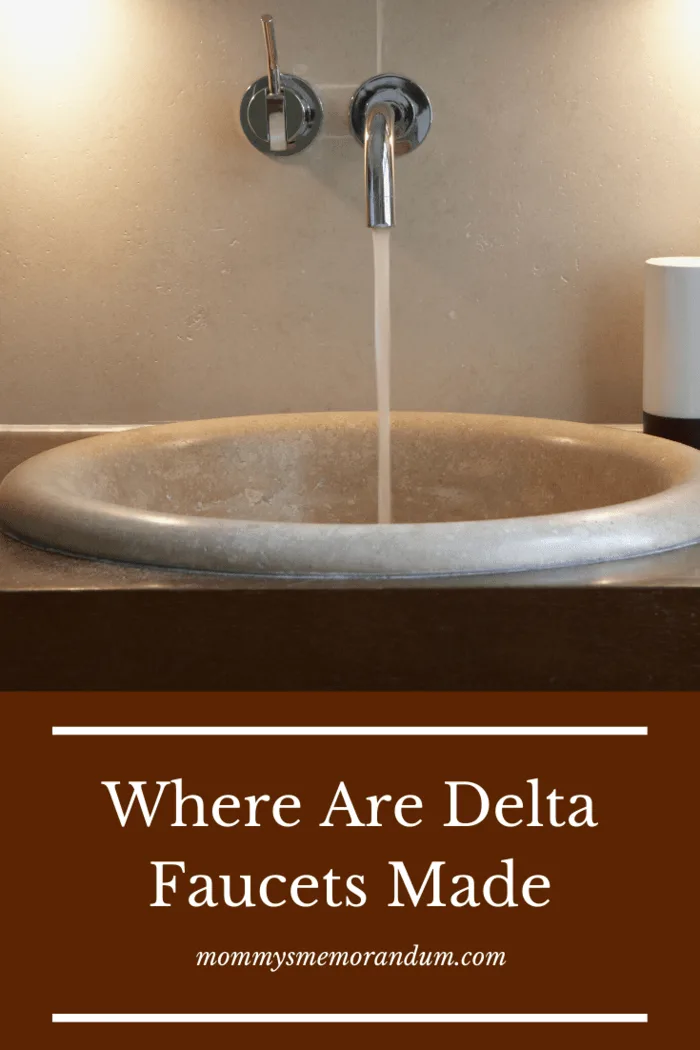 Delta Faucet Is an Innovation Leader
Delta faucets incorporate innovative thinking into their designs to help people experience water.
With MagnaTite, Touch20, and Delta DIAMOND technologies, the company has managed to create unique faucets that can automatically be turned on and off with a simple touch to make life easier and simpler.
Delta faucets incorporate exceptional features that delight.
When combined with a beautiful design, it is easy to understand why their products are more than just faucets.
Since Delta values its customers, it has heavily invested in extensive research and design and applied intelligent technological solutions that make it simpler for customers to access water in their kitchens, bathrooms, and toilets.
Buying Delta faucets will only mean that you'll get optimum efficiency, high performance, and outstanding reliability.
Designed to meet local, regional, and federal specifications, Delta faucets provide abundant replacement parts and a comprehensive warranty.
Handles are often turned on and off over 500,000 times to guarantee leak-proof performance for years.
Before leaving the plant, each faucet undergoes about a hundred hand inspections, including water plus air testing.
Plus, Delta manufactures the best kitchen sink faucets for hard water.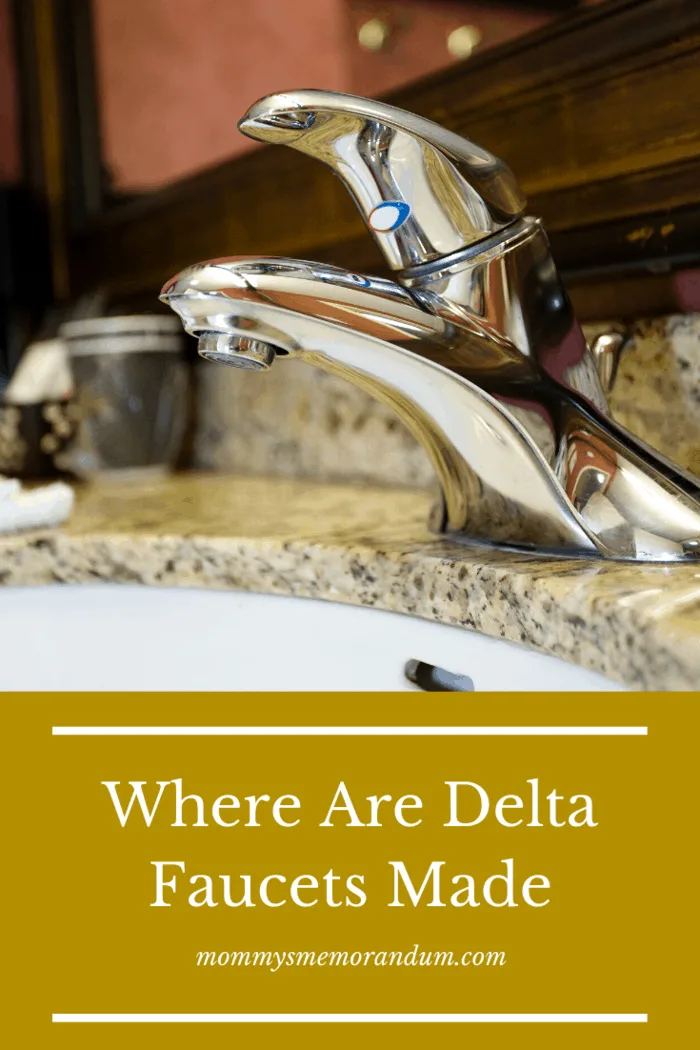 They Offer Access to Countless Designs
With designs varying from the stylish Cassidy Collection to the elegant, modern designs of Vero and Trinsic Compel Collections, you're sure to get a style that perfectly suits your needs.
Delta Faucet is always committed to delivering sleek, water-efficient products that help you preserve water without sacrificing experience.
For instance, Delta H2Okinetic Showers sculpt water into an exceptional wave pattern that typically feels like more water without necessarily utilizing more water.
And this offers a drenching shower experience while using 20 percent less water than its less-efficient counterparts.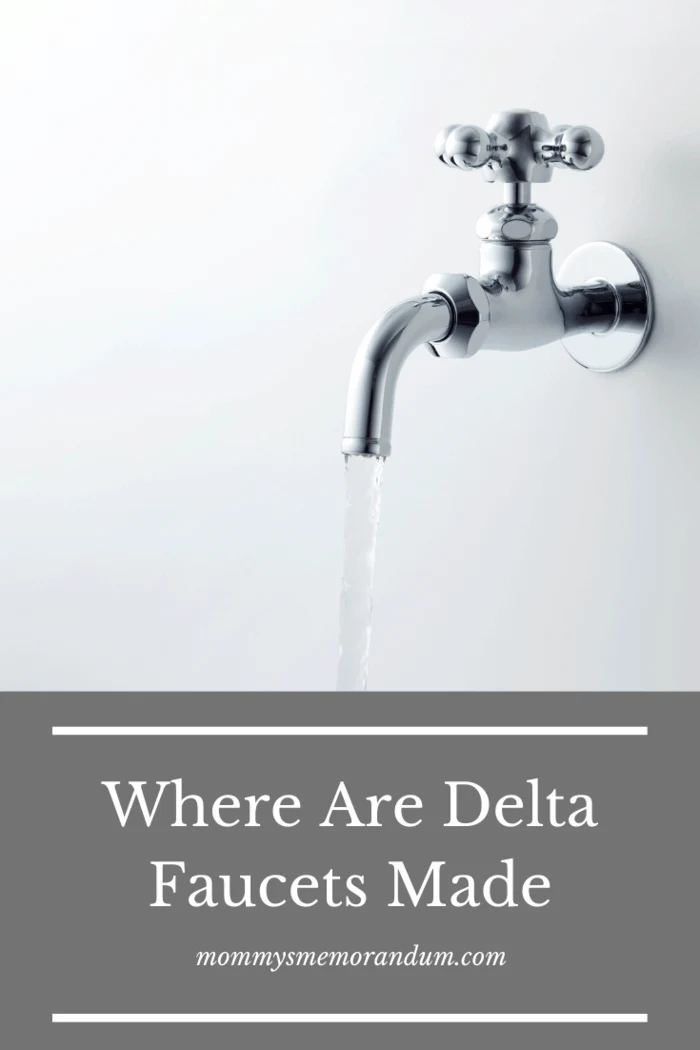 The Most Affordable Pricing Plan
Delta offers affordable faucets with high-tech designs and an extensive range of styles and finishes.
Whether you're a local consumer or a trade professional, you're always finding something inspirational.
The company incorporates creativity and innovation into both faucets and flush valves.
The product offering is also extended to the high-rise, long-term care, urban-loft, and hospitality sectors.
Delta places a high priority on brands that address today's environmental concerns like water conservation plus water quality.
That's why it invests in internal processes and systems that deliver innovative solutions and offer exceptional customer satisfaction.
From Dubai, Tokyo, Mexico, and Shanghai to America, Delta Faucet products are trusted to provide innovation, quality design, plus reliable performance.
So, you too can rest assured knowing that the faucet you've just bought will serve you for years.
Hotels, skyscrapers, commercial buildings, and public buildings located in nearly every corner of the world feature the Delta faucets.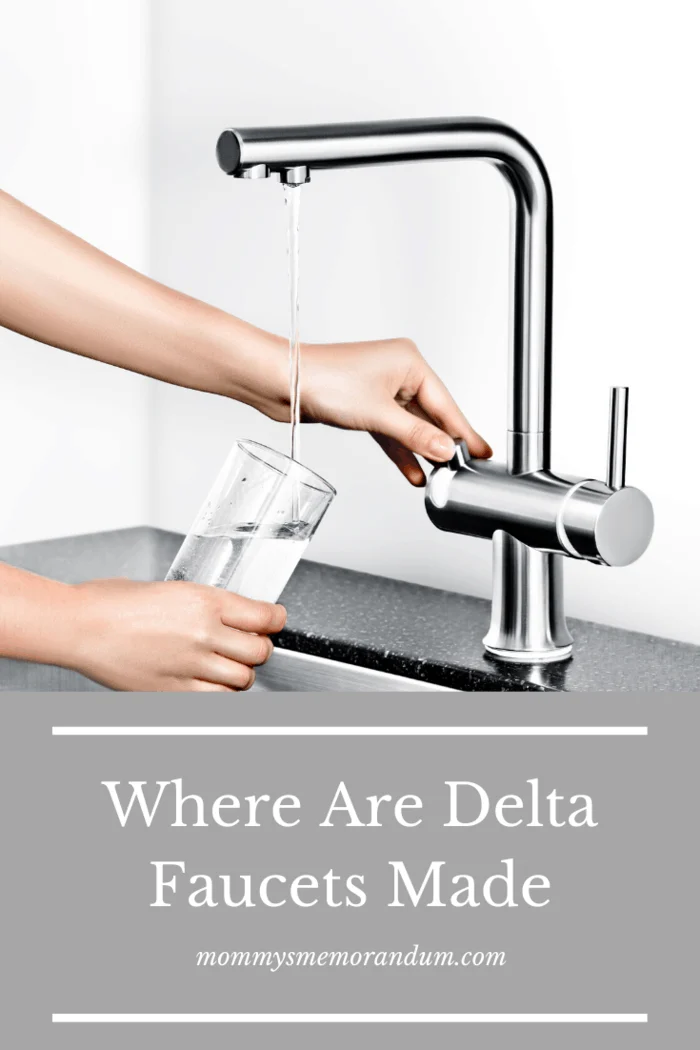 Why Are Delta Faucets Special?
Delta is popularly known for its trend-setting brands, and with the current advanced technologies, it's also famous for producing high-quality products.
Here's a quick summary of what each technology offers:
MagnaTite–
In this type of innovation, a powerful magnet is provided to hold your faucet spray wand in place securely.
DIAMOND Seal–
Compared to other industry standards, this lasts twice longer and requires no lubrication.
Plus, it eliminates wear and guarantees a leak-free operation throughout the life of your faucet.
Docking ShieldSpray Technology–
Here, a sphere of water engulfs a concentrated water jet protecting you from splatter, particularly when you're washing dishes.
SpotShield–
With this technology, the faucet is fully protected against stains, water spots, fingerprints, and odor with an amazing antimicrobial finish.
Your kitchen faucet is essential.
Not only does it command center stage, but it also reigns over your life's most important tasks.
So, it's worth investing in a high-quality kitchen faucet that'll serve you unconditionally.
And that's where Delta Faucet comes in handy.
The Bottom Line
Delta Faucet utilizes cutting-edge technology to create unique products that fully meet the demands of its customers.
Their faucets are of premium quality and deliver outstanding performance.
Plus, they incorporate innovative features into their designs to give you optimal efficiency.
So, when shopping around for kitchen or bathroom faucets, make Delta your ultimate partner.
___
Resources:
https://www.livescience.com/27955-knossos-palace-of-the-minoans.html
https://www.techopedia.com/definition/26589/cutting-edge-technology