It is easy to get caught up in the present as a parent, but it is never too early to start planning for the future. Although the future is never guaranteed, you can put things in place to help with events and circumstances your child may face as they grow up. Read on to learn some of the top tips for planning for your child's future.
Tips for Planning Your Child's Future
Start Saving Now
Some things in life are, unfortunately, expensive. You can afford to take your family on vacation or fund their hobbies by setting aside money. Allowing your children to have exciting experiences is one of the best gifts you can give them.
Saving does not have to be complicated, and you can also pass the good habit on to your child. Putting away small amounts little and often is one of the easiest ways to save. Over time, this will build up and become a nice nest egg to fall back on. You can then encourage your child to put a bit of their birthday money aside for safekeeping.
You can be more direct and set aside a small percentage of every paycheck. Especially when placed in higher-interest accounts, you'll be amazed at how easy it is to build a "rainy day" fund for your family.
Some families even set aside money for big events such as their children's wedding day. Weddings can get pricey, and sometimes money is needed in a pinch to fix something. By relieving at least some of the financial burden, you'll go above and beyond to show your child's support.
Whatever you're setting money aside for, it's fair that there is never a bad time to start saving.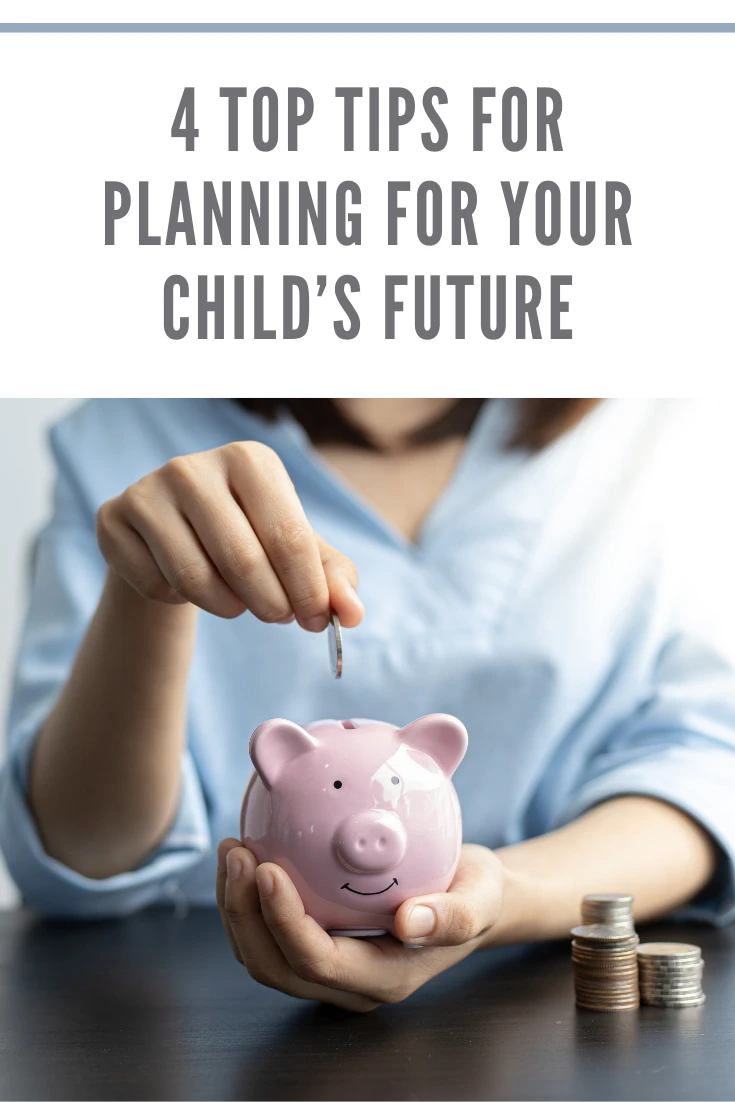 Investing in a College Education
As fun as big moments are, you should also invest in your child's education. This can help them pursue their goals and achieve their dream career. Accounts such as an Education Savings Account (ESA), Education IRA, Uniform Transfer/Gift to Minors Act (UTMA/UGMA), and 529 Plan are ways you can start and grow your child's college fund.
Alongside this, teach your child how to work for their college education. Encourage them to work hard and be responsible for their money. Students can take college credits for free in high school and apply for a variety of scholarships that relieve the financial burden of post-secondary education.
Take Care of Your Future
Planning your future will ensure that your kids' futures are secure. It's never a bad idea to plan for your retirement, as this will relieve the burden of your kids providing for you.
If something were to happen to you or your spouse, it is essential that your family is taken care of. Too many people adopt the mindset that it could never be them, leaving them unprepared in times of crisis.
If you were to sustain an injury at work, you would want to get the legal help that's right for your family and knows the laws of where you live. For example, if you live in Lakeland, Florida, it's important to find an experienced personal injury attorney to facilitate your case, says Attorney Dennis S. Hernandez. Being as prepared as possible is important to ensure you're taking the best care of yourself, and ultimately, your children are essential.
Even more, it's also important that you have your will and life insurance policy defined. It will help relieve your family's stress and grief in the event the unthinkable happens.
Enjoy the Moment
It is all a bit of a balancing act. You shouldn't forget to prepare for the future, but you shouldn't become so caught up in preparation that you forget to enjoy the little moments. Make sure you are always there for your child and give them the tools to handle whatever life throws at them.