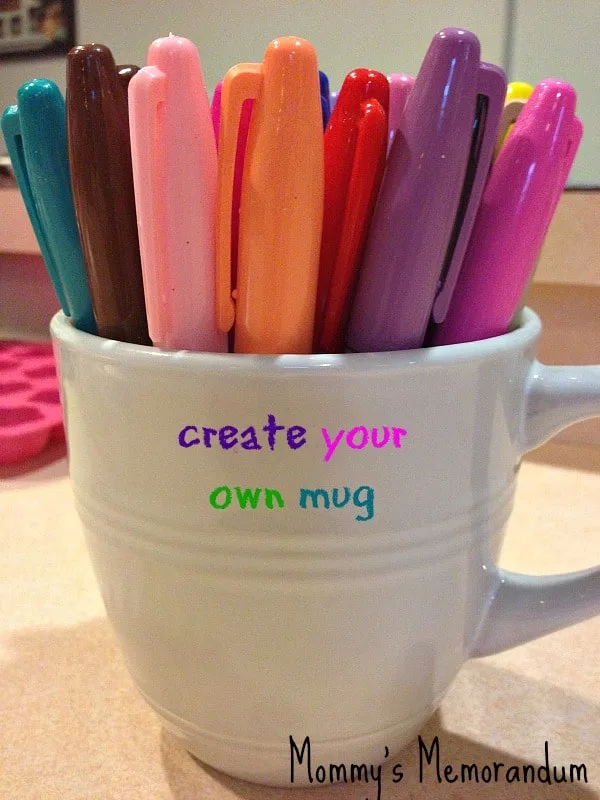 Looking for a fun gift idea? Make your own mug. It's simple, a solid color mug, your favorite colored sharpie markers and a little creative inspiration.
Simply outline the image you want, or write text, using your Sharpie markers.
Bake in a preheated 450 degree oven for one hour. Let cure for a day or so.
Hand wash with mild dish soap