This easy-to-make Chocolate Cinnamon Peanut Clusters recipe requires just three ingredients and a little refrigeration before you're ready to get snacking! They taste just like the store-bought kind, only with a little more flair!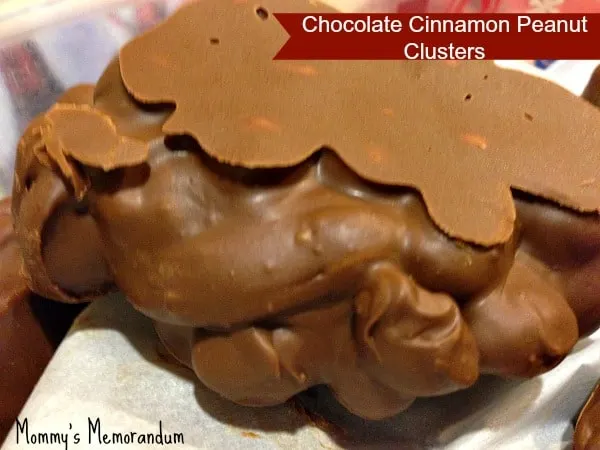 Chocolate Cinnamon Peanut Clusters Recipe Ingredients
1 (10oz) bag milk chocolate chips
1 (10 oz) bag cinnamon chips
2 cups spanish peanuts
Chocolate Cinnamon Peanut Clusters Recipe Directions:
1. Line a baking sheet with parchment paper and spray with Pam (or another non-stick spray)- **I hold my parchment to the cookie sheet with binder clips or clothespins.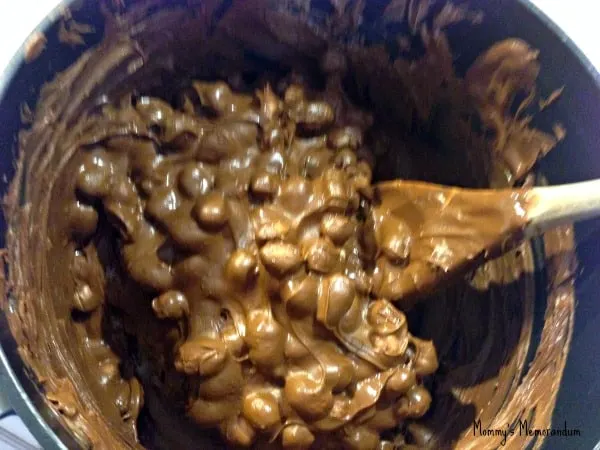 2. Melt the bags of chips over medium heat until almost melted.
Remove from heat and continue stirring until smooth.
Add peanuts and stir until well-mixed.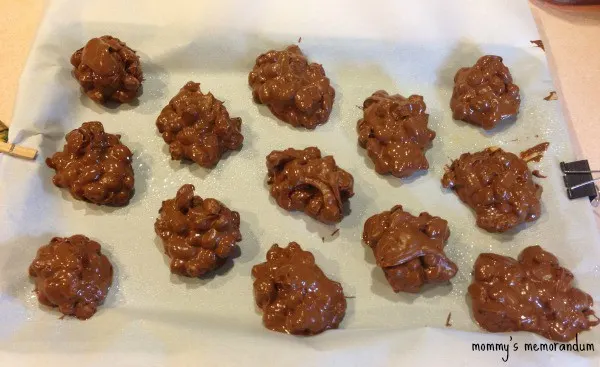 3. Scoop peanuts onto prepared parchment and chill until set. (About 2 hours.)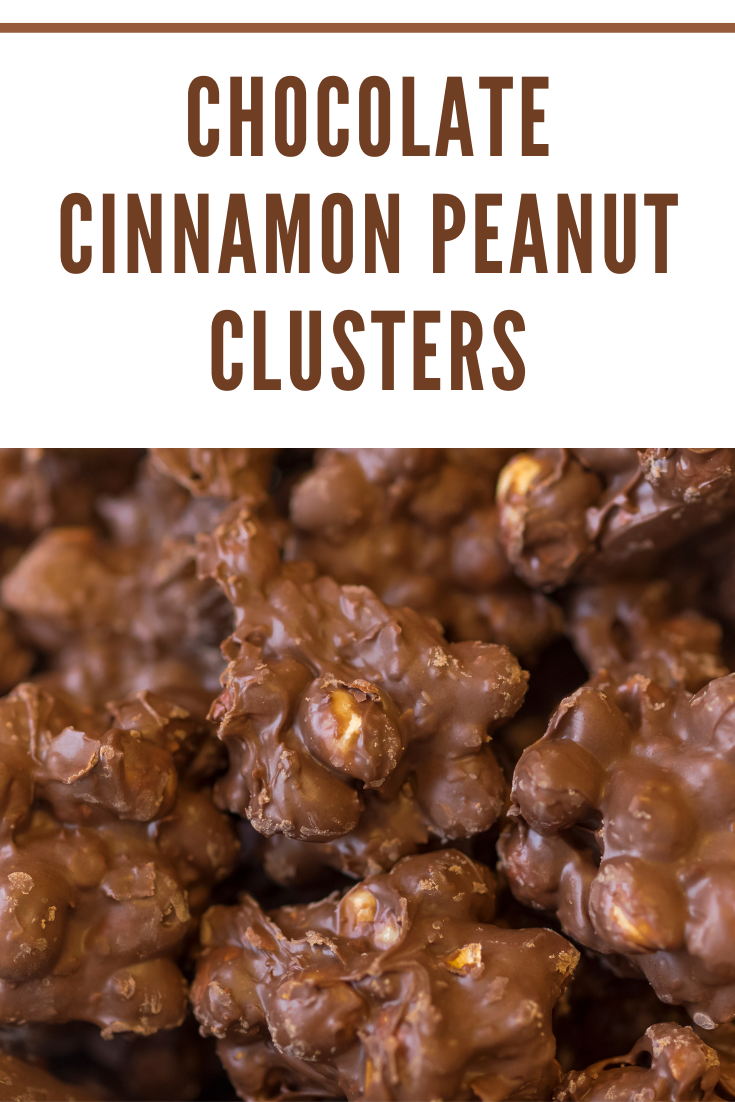 Chocolate Cinnamon Peanut Clusters
Author:
Ingredients
1 (10oz) bag milk chocolate chips
1 (10 oz) bag cinnamon chips
2 cups spanish peanuts
How to Make Chocolate Cinnamon Peanut Clusters
Line a baking sheet with parchment paper and spray with Pam (or another non-stick spray)- **I hold my parchment to the cookie sheet with binder clips or clothespins..
Melt the bags of chips over medium heat until almost melted. Remove from heat and continue stirring until smooth. Add peanuts and stir until well-mixed.
Scoop peanuts onto prepared parchment and chill until set. (About 2 hours.)
Line a baking sheet with parchment paper and spray with Pam (or another non-stick spray)- **I hold my parchment to the cookie sheet with binder clips or clothespins..
Melt the bags of chips over medium heat until almost melted. Remove from heat and continue stirring until smooth. Add peanuts and stir until well-mixed.
Scoop peanuts onto prepared parchment and chill until set. (About 2 hours.)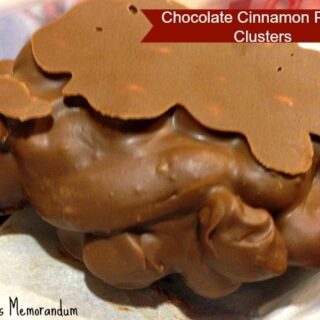 Chocolate Cinnamon Peanut Clusters #Recipe
Ingredients
1 (10oz) bag milk chocolate chips
1 (10 oz) bag cinnamon chips
2 cups spanish peanuts
Instructions
Line a baking sheet with parchment paper and spray with Pam (or other non-stick spray)- **I hold my parchment to the cookie sheet with binder clips or clothespins..
Melt the bags of chips over medium heat until almost melted. Remove from heat and continue stirring until smooth. Add peanuts and stir until well mixed.
Scoop peanuts onto prepared parchment and chill until set. (About 2 hours.)