🛁 Get Ready for Bathtime Adventures with Nostalgic Crazy Foam! 🚀🐠
Remember the joy of bathtime play from your childhood? Relive those magical moments and create new memories with Nostalgic Crazy Foam! Dive into a world of imagination and endless fun as you bring back the beloved bathtime companion that has delighted generations.
🌟 Experience the Ultimate Bathtime Blast: With Nostalgic Crazy Foam, bath time will never be the same! Watch as your kids' eyes light up with excitement as they discover the wonders of this iconic foam. Let their imagination run wild as they transform into superheroes, princesses, mermaids, or any character they desire!
🎉 Blast from the Past: Crazy Foam has been a staple in homes since the 1960s, and now it's back to add a touch of nostalgia to your family's bathtime routine. Relish the opportunity to share a piece of your childhood with the next generation, creating lasting memories and bonding over the magic of Crazy Foam.
💦 Safe and Gentle: Parents, rest assured knowing that Nostalgic Crazy Foam is dermatologist-tested and gentle on young skin. The mild formula is specially designed for children, ensuring a worry-free and enjoyable bathtime experience. Let your little ones immerse themselves in a world of foamy fun without any worries.
🚀 Spark Creativity: Unleash your child's imagination with Nostalgic Crazy Foam! The vibrant and colorful foam inspires creativity and storytelling during bathtime adventures. Watch as they invent fantastic tales and bring their favorite characters to life, all while getting squeaky clean.
🐠 Sensory Excitement: The foamy texture of Crazy Foam adds a new sensory dimension to bathtime. Let your kids engage their senses as they squish, mold, and create with the soft and delightful foam. It's a multisensory experience that stimulates their imagination and makes bathtime truly unforgettable.
🌈 Easy and Fun to Use: Using Nostalgic Crazy Foam couldn't be simpler. Just press the nozzle, and the foam comes to life, ready to transform bathtime into an exciting adventure. The foam rinses away effortlessly, leaving no residue behind. Cleaning up has never been so fun and hassle-free!
🎁 Perfect Gift: Looking for a unique and nostalgic gift for a special occasion? Nostalgic Crazy Foam is the answer! Surprise your little ones, nieces, nephews, or friends with a trip down memory lane and watch their faces light up as they discover the joy of Crazy Foam.
🛁 Bathtime Fun for All Ages: Nostalgic Crazy Foam isn't just for kids—it's fun for the whole family! Join in on the foamy escapades and let your inner child come out to play. Relish the laughter and joy that Crazy Foam brings to your household as you create unforgettable bathtime memories together.
Don't miss out on the nostalgic bathtime fun! Grab your Nostalgic Crazy Foam today and embark on a foamy adventure that will transport you back in time and create cherished memories for years to come. Let the foam-tastic fun begin! 🛁✨
Crazy Foam Review
A blast from the past. Crazy Foam.
The year was 1965. It was four years before I was born. American Aerosol Company released one of the coolest products of my childhood–the "Fun Foam Soap". You remember, novelty soap designed as licensed and generic characters.
It was the soap I wanted as a kid.
The soap my mom said, "No." to me having.
My cousins had it.
My mom's friend's kids had it.
I did not.
Now, Crazy Foam is back, making bath time fun once again.
It's a bigger can than I remember.
The button is still sorta secret, though easily accessible.
The soap still works as a body wash, shampoo, and conditioner.
It's also still available in all the fun characters we remember, like the Justice League.
When our Crazy Foam arrived, I admit, I may have been a tad more excited than anyone else–including my kids. Then my husband walked in and said, "My nana used to buy me this soap."
I huffed, "why didn't my mom love us?"
Though, to be fair, my siblings did get Under-Roos.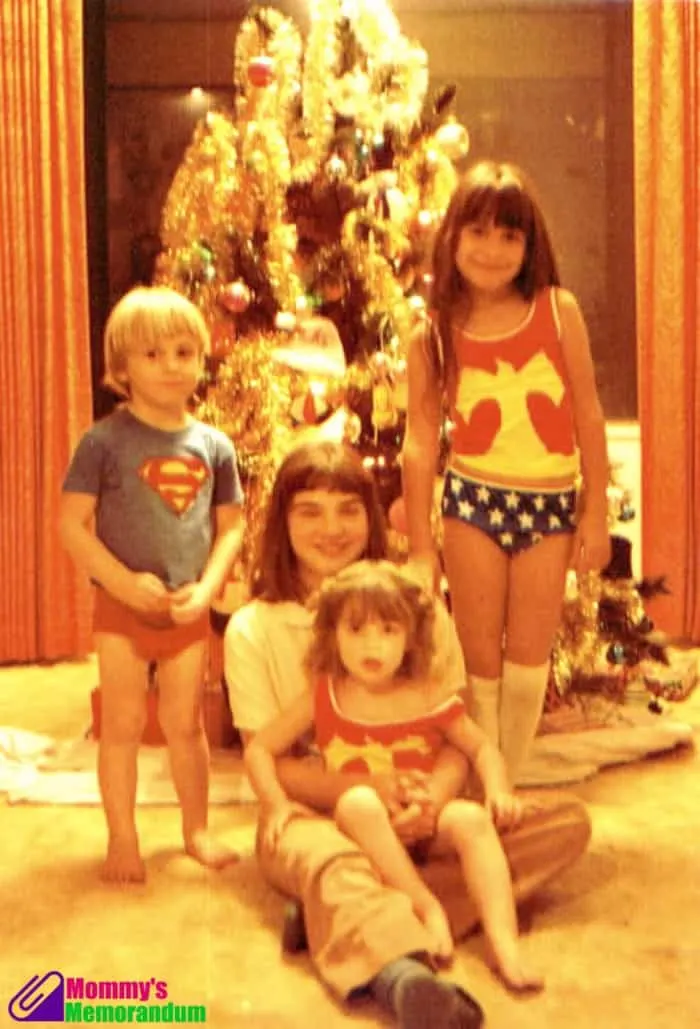 We used to have a battle on who was up next for showers. Now, the kiddos are calling dibs on the shower. They love using the foam.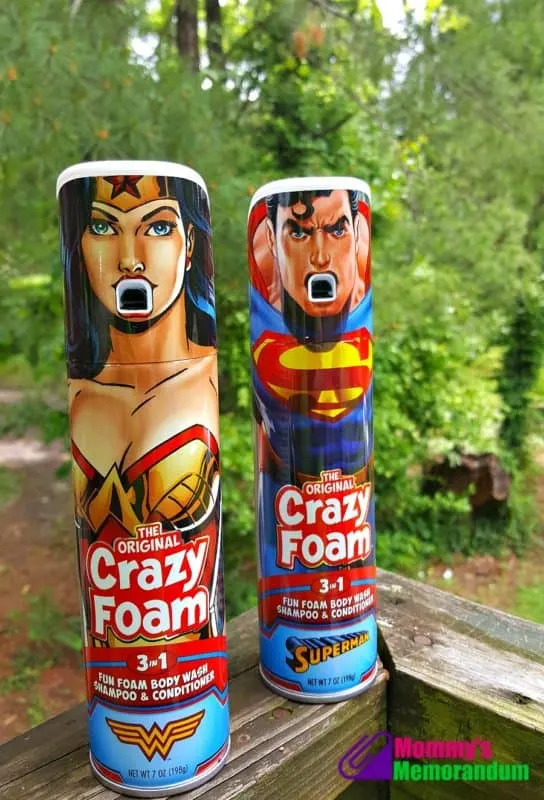 My kiddos giggle that the Crazy Foam comes out of their character's mouth!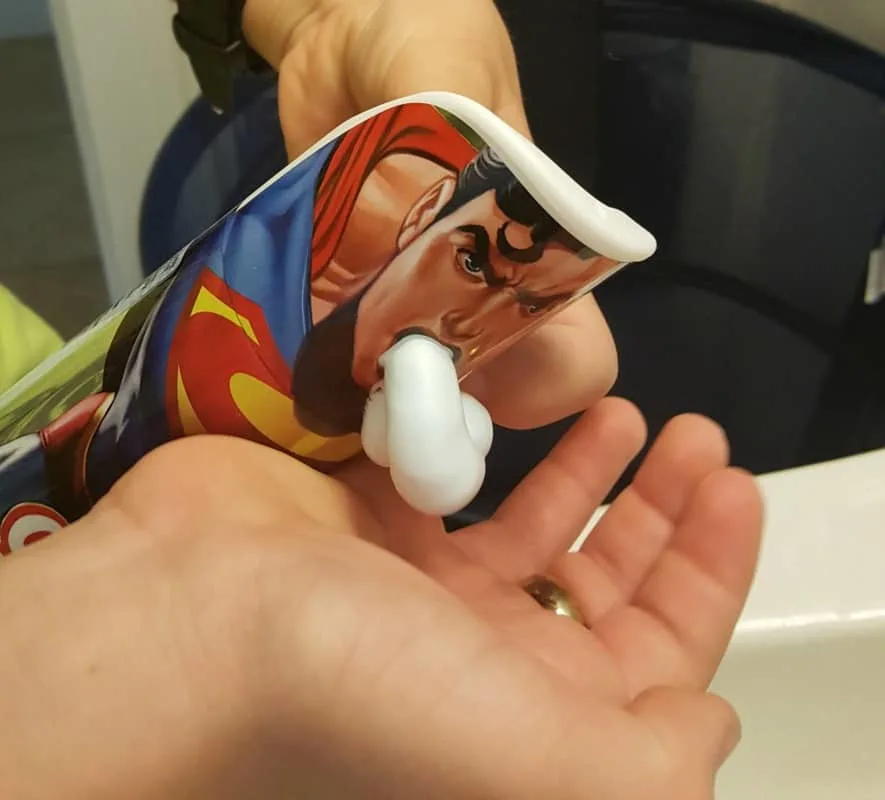 Li'l Man even washes his face after meals now! He says it smells like bubble gum. I love that he is curious and thinks this is a fun way to clean.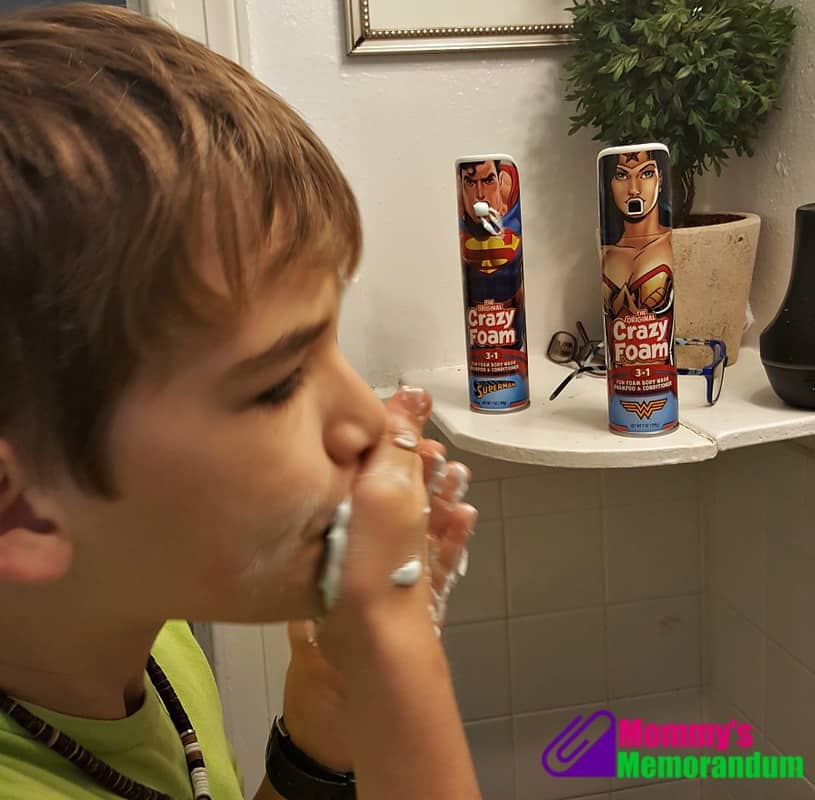 While Crazy Foam is awesome fun, please read the list of ingredients as it may not be for everyone:
Active Ingredients: Water/Eau, Stearic Acid, Triethanolamine, Laureth-23, Glycerin, Cetyl Alcohol, Aloe Barbadensis Leaf Juice, Sodium Lauryl Sulfate, Fragrance/Parfum, Polysorbate 20, Phenoxyethanol, Hydroxyethylcellulose and Blue 1.
While Crazy Foam is generally safe and enjoyable for most people, it's important to consider that the ingredients in the foam may not be suitable for everyone.
Here are a few reasons why Crazy Foam's ingredients may not be suitable for certain individuals:
Allergies: Some individuals may have allergies or sensitivities to specific ingredients found in Crazy Foam. It's essential to review the product's ingredient list carefully to identify any potential allergens that could cause an adverse reaction. Common allergens in personal care products include fragrances, dyes, and certain preservatives.
Sensitivities and Skin Conditions: People with sensitive skin or certain skin conditions, such as eczema or dermatitis, may experience irritation or discomfort when using products like Crazy Foam. The foaming agents or other ingredients in the foam could potentially exacerbate existing skin conditions or cause new skin reactions.
Respiratory Sensitivities: Certain individuals, particularly those with respiratory conditions like asthma or allergies, may find that the aerosolized particles or fragrances in Crazy Foam can trigger respiratory symptoms or discomfort. It's important to use the product in a well-ventilated area and discontinue use if any respiratory issues arise.
Personal Preferences: Some individuals may prefer to use products with more natural or organic ingredients. Crazy Foam, like many personal care products, contains synthetic ingredients and may not align with everyone's preferences for using more natural or organic products.
Age Restrictions: It's crucial to consider the age appropriateness of Crazy Foam for children. Young children, especially infants or toddlers, may have more delicate skin or be more prone to accidental ingestion of the foam. Always follow the recommended age guidelines and supervise children closely during bathtime play.
It's important to read the product label, understand the ingredients, and assess individual sensitivities or concerns before using any personal care product, including Crazy Foam. If you have specific allergies, sensitivities, or skin conditions, it's advisable to consult with a healthcare professional or dermatologist for personalized guidance.
Crazy Foam is available at Kroger supermarkets.
Disclosure: I received Crazy Foam in exchange for this post. All opinions are my own.