We received COSORI Smart Wi-Fi Air Fryer in exchange for this post.
Our opinion and love for cooking remain our own.
Welcome to a culinary journey that combines the rustic charm of Santa Maria-style barbecue with the modern convenience of an air fryer. Get ready to elevate your grilling experience as we present a delectable recipe for Santa Maria Ribeye, reimagined and perfected in the air fryer. This fusion of traditional flavors and contemporary cooking techniques promises to deliver a mouthwatering steak that's seared to perfection on the outside and juicy on the inside. So, fire up your air fryer and join us as we embark on a flavor-packed adventure with this Air Fryer Santa Maria Ribeye recipe – a delightful marriage of tradition and innovation that's sure to become a favorite at your dining table.
Cosori Smart Wi-Fi Air Fryer
The Cosori Smart Wi-Fi Air Fryer is one of the most used products in my kitchen.
My whole family loves the meals that come out of it.
It is so versatile and easy to use.
There isn't a way I could tell you enough about this air fryer, but I want to share our two favorite meals with you.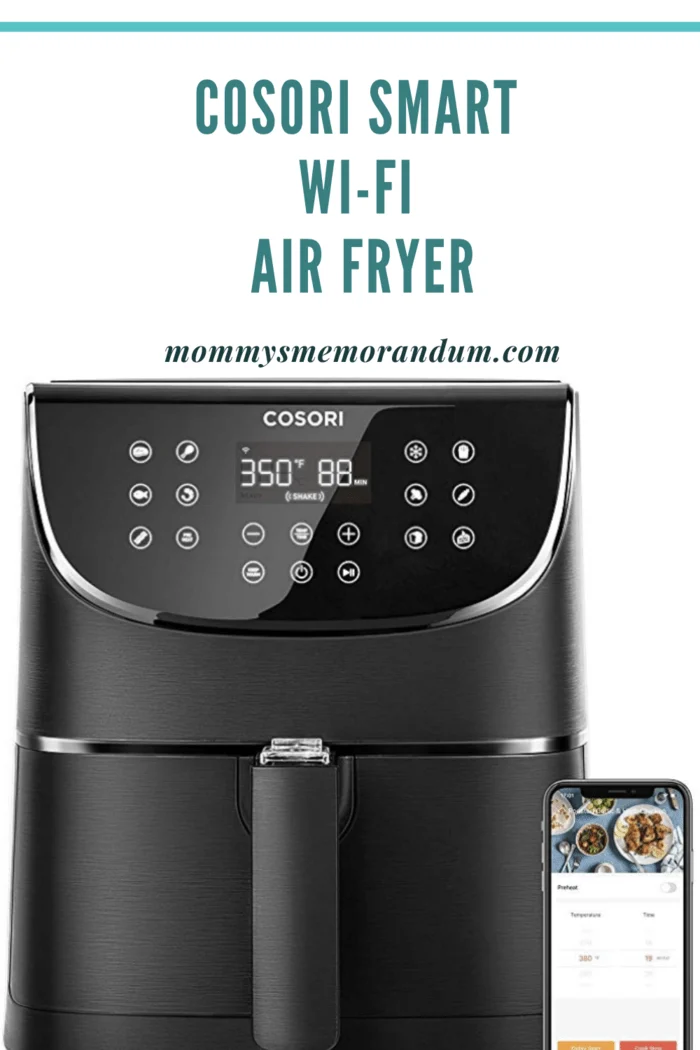 COSORI Smart Wi-Fi Air Fryer – features
First, let's talk about some of the features.
Included with this amazing air fryer you will get a recipe book with over 100 hundred ideas.
It is Alexa and Wi-Fi enabled, meaning you can schedule, modify, and check your meals on the go.
There are 11 built-in presets, a preheat option, and can make enough to feed 3-5 people.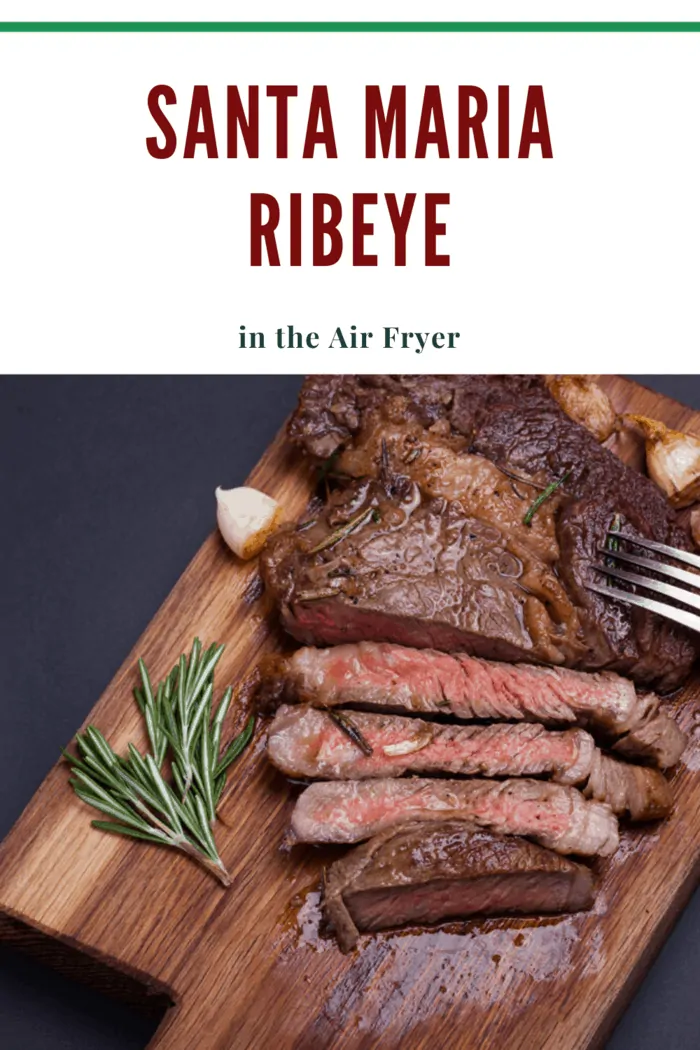 Santa Maria Ribeye Recipe
Servings: 2
Prep Time: 10 minutes
Cooking Time: 15 minutes
Ingredients:
¾ teaspoon Kosher Salt (3.75 grams)
¾ teaspoon ground pepper (1.75 grams)
¾ teaspoon onion powder (1.5 grams)
¾ teaspoon garlic powder (1.5 grams)
¾ teaspoon dried oregano (1.5 grams)
A pinch dried rosemary
A pinch cayenne pepper
A pinch dried sage
16 ounces of boneless ribeye (454 grams)
1 tablespoon of olive oil (15 milliliters)
Directions:
Select the Preheat option on your air fryer and let it preheat.
In a bowl, mix Kosher salt, ground pepper, onion powder, garlic powder, dried oregano, dried rosemary, cayenne pepper, and dried sage.
Sprinkle the spice mix evenly over the ribeye, ensuring it is well-coated.
Drizzle olive oil over the seasoned ribeye to enhance flavor and moisture.
Place the seasoned ribeye in the preheated air fryer basket.
Press the "steak" setting on your air fryer and push the "start/pause" button to begin cooking.
Once the cooking cycle is complete, carefully remove the ribeye from the air fryer and allow it to rest for 10 minutes to let the juices redistribute.
Meanwhile, prepare a delightful side such as tater tots. Place frozen tater tots in the air fryer basket and select the "French Fries" mode.
Once the tater tots are crispy and golden, remove them from the air fryer.
Serve the rested Santa Maria Ribeye alongside the golden tater tots, and enjoy a delicious meal.
Expert Tips:
Ensure the air fryer is adequately preheated for optimal cooking results.
Adjust seasoning quantities to suit personal taste preferences.
Letting the ribeye rest after cooking allows the juices to redistribute, ensuring a more flavorful and tender steak.
Experiment with different sides to complement the Santa Maria Ribeye, such as roasted vegetables or a classic salad.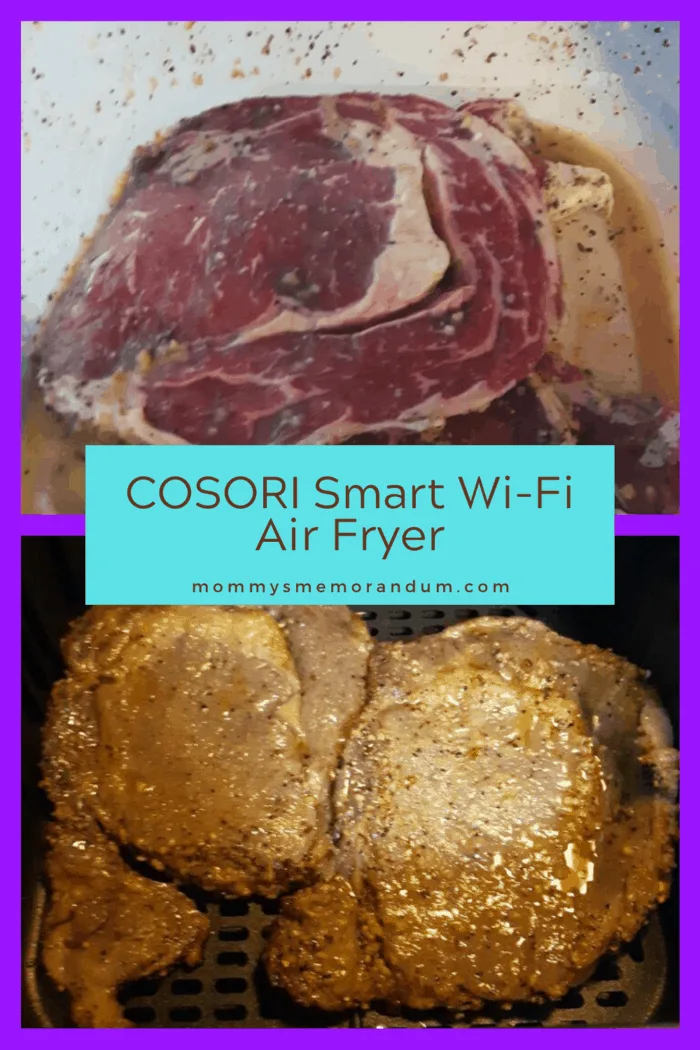 Convenience
The Cosori wi-fi air fryer is so convenient for all meals.
It cooks food in less than half the time.
The food you are serving has less grease and fat.
One of my favorite things about this air fryer is how amazing it makes leftovers taste.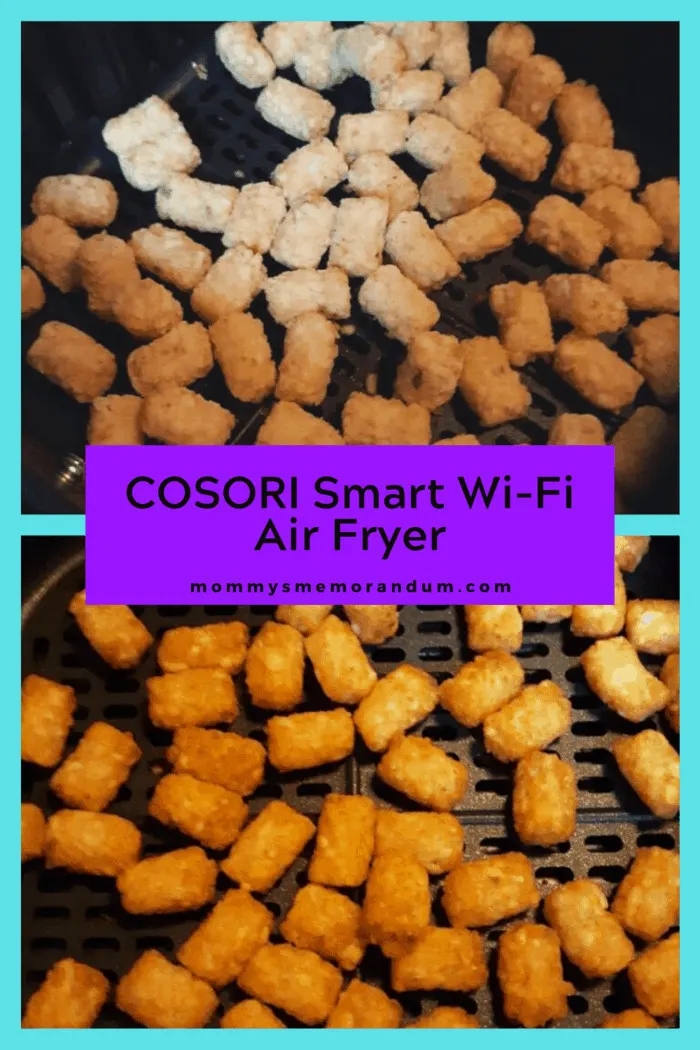 You know when you go out to eat and you have leftover fries, they are never good the next day or even later that night.
However, if you throw your left-over fries or tater tots in this air fryer for a quick 5-10 minutes they are better than the first time.
I highly recommend this product to anyone who wants to spruce up their kitchen tactics and/or just save time.