A commercial blender is an invaluable appliance for a home kitchen, but on the other hand, it's undoubtedly an asset for the industrial or restaurant kitchen.
A blender is a piece of versatile equipment that allows the preparation of various foods from liquid to a smoothie, especially thinking about the different versions of the commercial one.
The blender has its presence required both in residential kitchens where it is used for the preparation of smoothie, little juice, soups, and sauces, as well as in industrial kitchens where it works longer and more intensely.
What many people do not know is that there are several differences between a domestic blender and a commercial smoothie blender.
In the industrial version, there are two categories that when ignored, can even compromise the life of the equipment.
There are different models for the preparation of liquid foods and another for the pasty ones, which helps not to harm the smooth operation of your blender.
Let's see the actual differences!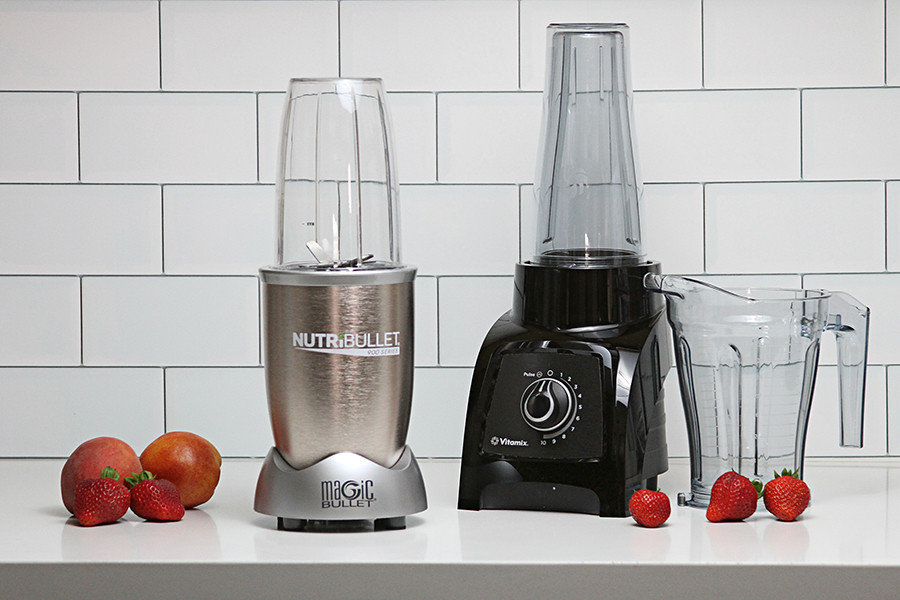 Differences between Domestic and Commercial Smoothie Blender
Household blenders are not designed for stretched use rather for occasional use.
They have more fragile propeller motors and rotation systems and can wear out if used in place of commercial ones.
In short, they do not have the strength to use in restaurants, bars, and juice houses that have a much higher demand than homes.
Commercial blenders are often made of sturdier material for durability.
Most of them are made of stainless steel, easier to clean and avoiding the transfer of previous food residues, such as plastic.
Other important points about commercial blenders:
Voltage can range from 110V, 220V to even bi-volts;
Volume capacity can range from 1.5L, for smaller quantities such as juices, to 25L, ideal for pasta and larger amount of preparation;
They are sturdier in everything: blades and outer material; when they are made of stainless steel, they resist sudden changes in temperature as well as friction.
Check out Vitamix 7500 review to know more.
What to consider when setting up the commercial kitchen
Commercial kitchens have some requirements for the best possible efficiency.
Many machines are designed to meet the highest demand, a large amount of prepared food, and the most extended durability of each.
In the same way, the commercial stove is another thing to consider when setting up an industrial kitchen.
The commercial smoothie blender is included in this necessary planning so that there are no surprises in the future when you think you are saving by putting household equipment in your restaurant kitchen.
High speed versus low-speed commercial smoothie blender
Now going into the finer details of each type of industrial blender, we have the two types that involve speed and strength.
High rotation
Higher speed
Less force
Ideal for more liquid foods: juices, vitamins, and shakes
It is used more constantly and in smaller portions.
Low rotation
Slower speed
Greatest strength
Ideal for more pasty foods: smoothies, soups, sauces, pastry pies, homemade mayonnaise, etc.
Larger quantities and less frequency
Always keep in mind that these machines are for mixing liquids with solids, not serving as a food processor, which grinds solid foods alone.
It is very important to keep your blender well, whichever it is, know what to use in each one.
This saves you time and money and can have the same equipment for a long time.
Now that you know the types of industrial blenders, the difference between them and their indications of use, check out all models of commercial blenders, which have the best prices on the market for you to turbo-charge your establishment!
The 6 best commercial smoothie blenders
A blender for commercial use has more power and is suitable for those people who need to use it continuously, as happens in restaurants and cafeterias. If you are looking for a quality model, check below the best blenders of this type:
1 – Vitamix
This is one of the most complete and advanced blenders you will find on the market. It has a high-speed that can reach up to 37000 rpm. Extremely impact resistant, it is made of crystal polycarbonate and has stainless steel blades.
Just like every high-speed blender, it is suitable for beating less solid and more pasty or liquid foods. It is a great choice if you have a restaurant or a bar and need to use the appliance many times a day.
2 – Spolu (2 L)
It has a very interesting proposition if you are not going to work with large quantities at once. It is also indicated if the goal is to hit liquids and drinks at high speed.
Although it supports only 2 liters, it has high speed (18000 rpm), 6 stainless steel blades and powers up to 1,200 watts. Another issue to consider is that it is shielded and has a sealing system.
3 – Spolu (3.5 L)
This option also offers good conditions. The difference of this appliance is that its entire cup is made of stainless steel and the aluminum lid.
It has a capacity of 3.5 liters, and its speed and power are the same as its above version. It is recommended to use for more malleable foods such as juices, shakes, and soups.
4 – Spolu (Low speed)
If you need to purchase a low-speed commercial smoothie blender, then this is a good option. Despite being slower than the others, it is suitable for crushing slightly firmer foods.
It holds up to 6 liters in a stainless steel cup and has a maximum power of up to 1,000 watts.
5 – Spolu (Economical)
As you may have already noticed, the Spolu brand manufactures different models of industrial blenders. This model can reach up to 1,200 watts. So, it has the advantage of being more economical in terms of electricity.
6 – Jl Colombo
It is perfect if you need to work in large quantities at a time as it offers the possibility of beating up to 19 liters of food in your glass.
It has the advantage of being bi-volt, easy to clean, and has low speed (3,500 rpm). Despite the somewhat reduced power, the blender has plenty of grinding force and is a good outlet for use in factories and larger commercial establishments.