These Double Chocolate Cream Cheese Cookies from a Cake Mix recipe are so easy to make.
Using a cake mix adds a delicious twist to the cookies and makes prep time so simple…so little measuring.
The cake mix serves as all the dry ingredients.
From here you just need to beat together cream cheese and butter, add an egg and a squirt of pure vanilla extract and bake.
It's really that easy.
Choose your chips: milk chocolate, dark chocolate semi-sweet chocolate, or white chocolate.
Or maybe you break the double chocolate fever and use butterscotch, peppermint, mint.
Really? There is no judging.
You may also like our Strawberry Cream Cheese Cookies made from a cake mix recipe as well.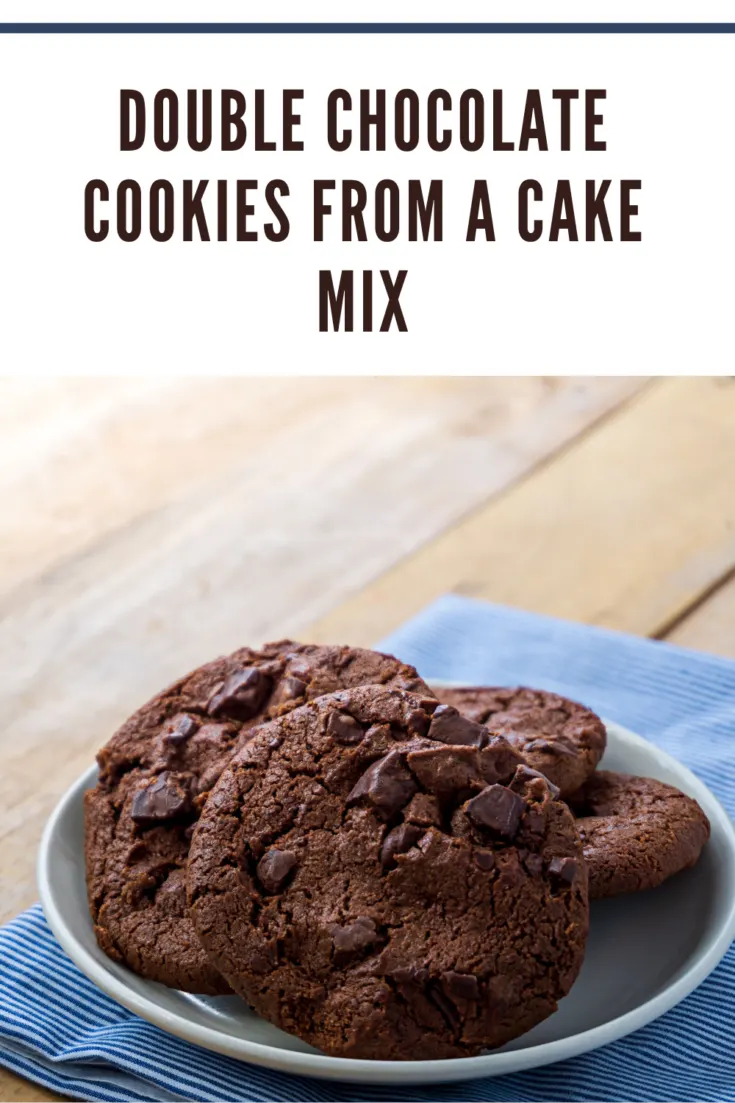 Double Chocolate Chip Cookies from a Cake Mix:
Prep Time 10 minutes
Cook Time 10 minutes
Total Time 20 minutes
Servings about 48
Ingredients:
1 box chocolate cake mix
1 teaspoon vanilla
8-ounce block cream cheese, room temperature
1 egg
1 stick butter, room temperature
12-ounce bag of chocolate chips (Optional)
1/2 cup confectioners sugar (optional)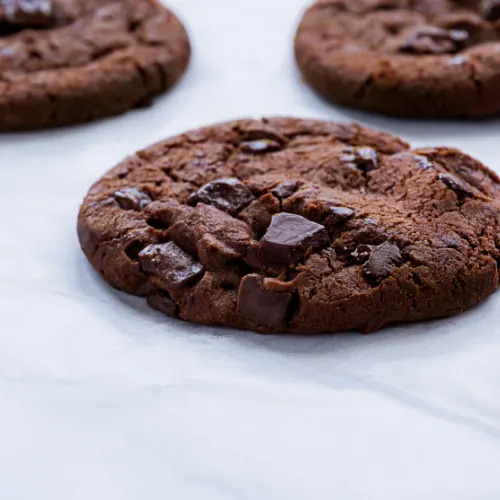 How to Make Double Chocolate Cream Cheese Cookies from a Cake Mix:
Preheat over to 350.
In a large bowl with an electric mixer, cream the cream cheese and butter until smooth.
Beat in the egg. Then beat in the vanilla extract.
Beat in the cake mix.
Cover and refrigerate for 2 hours to firm up so that you can roll the batter into balls.
Roll the chilled batter into tablespoon-sized balls and then roll them in the confectioner's sugar. (You can also skip this step and dust the cookies with powdered sugar while warm.)
Place on an ungreased cookie sheet, 2 inches apart. Bake 12 minutes.
The cookies will remain soft and gooey.
Cool completely and sprinkle with more confectioners sugar.
Enjoy!
Storage
You can make the dough for these cookies two days ahead of time.
Keep the dough in a covered container in the refrigerator until ready to bake.
The dough freezes well. I freeze the dough balls in a freezer bag.
Thaw before baking.
Store the baked cookies in a tightly sealed container after they have cooled completely.
You can bake the cookies and freeze them by placing in individual bags, or between layers of parchment paper in an airtight container. This will keep them for up to two months in the freezer.