This Chicken Con Queso is loaded with spiced chicken, queso, salsa, and so much more. It's a Mexican food lover's dream! It's virtually foolproof and ultra-delicious!
This chicken con queso recipe is easy, requires just twelve ingredients, and can be cooked in a slow-cooker. It's a versatile recipe as it can be served as either a dip or filling for tacos or tortillas.
Tasty bite after bite you'll be adding it to your weekly dinner rotation.
My daughter has reminded me that the actual name of this should be pollo con queso.
Regardless of what you call it, it's a delicious, easy meal with plenty of options.
I sometimes double this recipe and serve it with tortillas or rice as an easy dinner.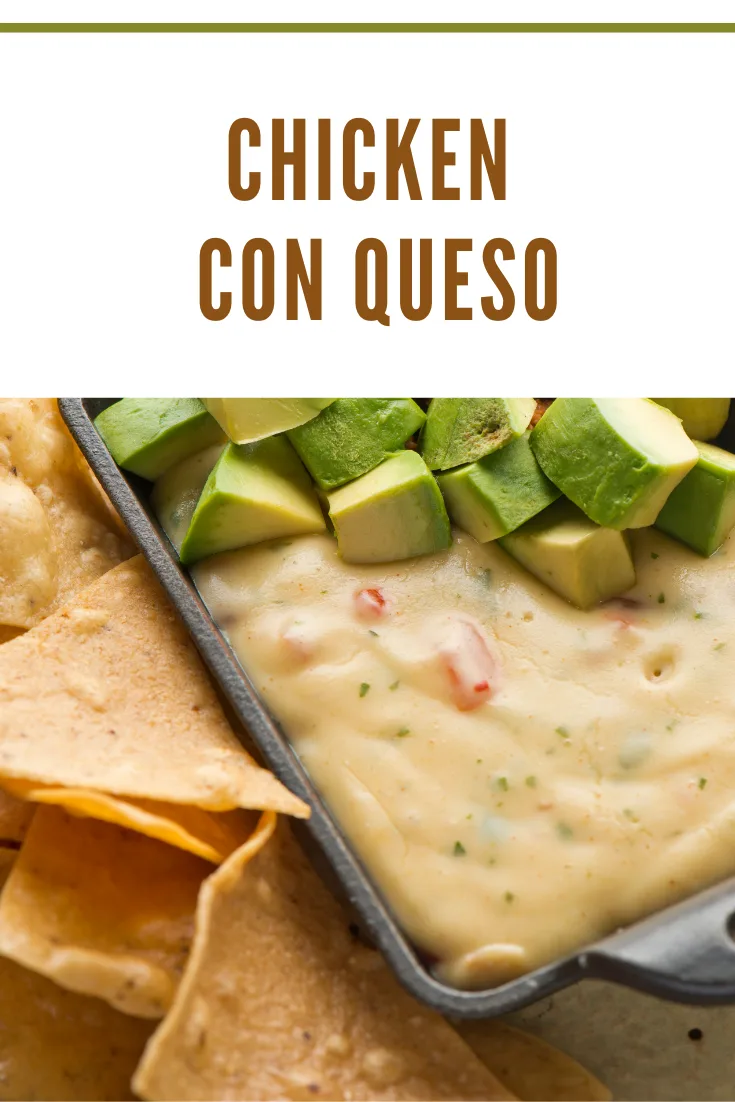 Chicken Con Queso Recipe
Chicken Con Queso Recipe Ingredients:
1-1/2 pounds chicken breasts, boneless, skinless
1 jalapeno pepper, seeded and diced
1 clove garlic, minced
1/4 tsp. salt
1/4 tsp pepper
1/2 tsp. ground cumin
1 cup chicken broth
1 can chopped green chiles, mild
2 cups Monterey cheese, shredded
1/2 cup salsa
1/4 cup sour cream
2 Tbsp. fresh cilantro (optional)
chips or tortillas
Chicken Con Queso Recipe Directions:
Prepare the chicken: Place chicken in a slow-cooker. Sprinkle with jalapeno, garlic cumin, salt, and pepper. Pour chicken stock over the top of the chicken.
Cook the Chicken: Cover and cook on low for 5 to 6 hours or High for 2.5-3 hours, until the chicken is no longer pink and a meat thermometer registers 165 degrees F in the thickest part of the breast.
Shred the chicken: Transfer chicken to a plate. Pour liquid into a deep bowl. Using two forks, shred chicken.
Create the filling: Return chicken to the slow cooker and stir in green chiles, cheese, salsa, sour cream, and cilantro (optional). Skim fat from liquid. Measure out 1/2 cup liquid and pour it into the slow cooker, over the chicken. Discard remaining liquid. Cover and cook on low for 30-minutes or until heated through.
Serve: Serve by spooning chicken into the center of warm tortillas or as a dip for tortilla chips.