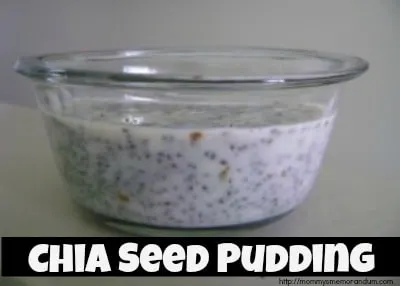 This pudding recipe requires no fuss. It also uses Chia seeds, making it high in protein (25 grams) and Fiber (76 grams).
Ingredients:
3/4 cup chia seeds
2 cups soy milk
For Vanilla Flavor: add:
1 Tbsp. vanilla extract
1 pinch cinnamon
For Chocolate Flavor: add:
1 Tbsp. unsweetened cocoa powder
Directions:
Place ingredients in a bowl at room temperature and stir together; after about 10-minutes, the mixture will start to gel. Allow it to sit until it has thickened to a tapioca texture.