Stave off snack cravings with this tasty Peanut Butter Cup smoothie that's easy to whip up!
Is peanut butter good for you in smoothies?
I mean, it tastes really good.
Peanut butter is also a great addition to any smoothie.
It offers heart-healthy fats and fiber naturally and helps make any protein-packed smoothie more nutritionally balanced.
I recommend using a brand of natural peanut butter with less added sugar.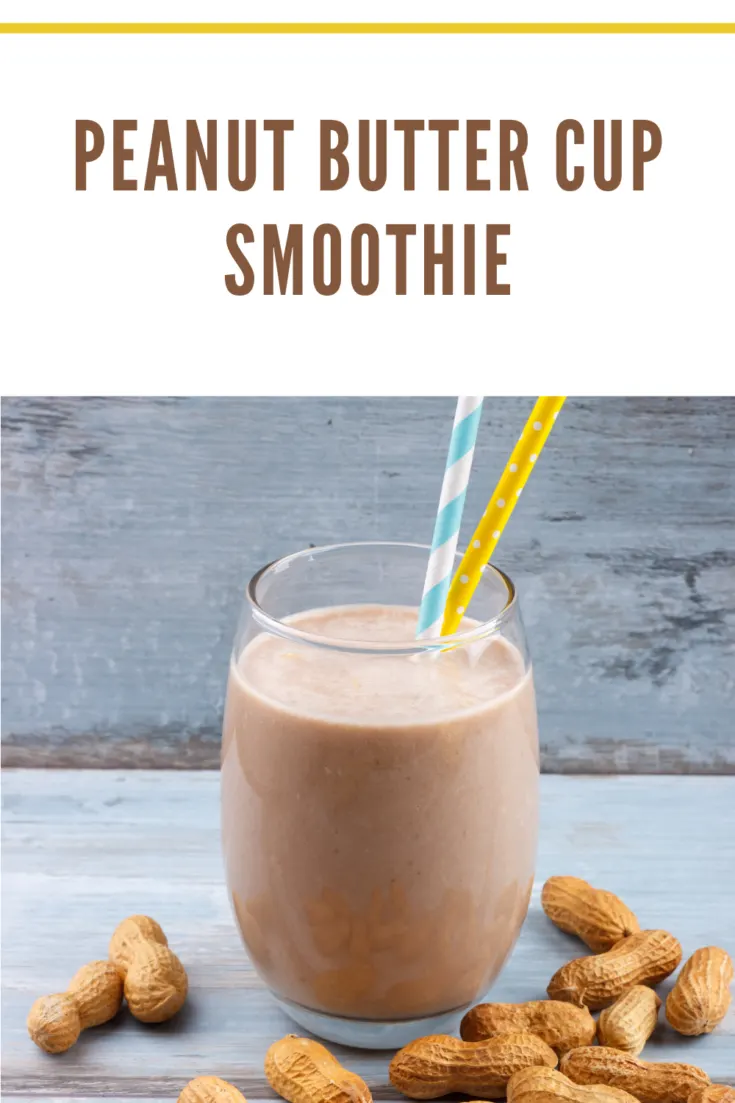 Peanut Butter Cup Smoothie Recipe
Ingredients:
3 cups vanilla-flavored milk (soy, nut, skim)
1/2 cup reduced-fat peanut butter
1/3 cup unsweetened cocoa powder
2 cups ice
1/4 cup honey
1/4 teaspoon salt
Mini peanut butter cups (optional)
How to make a Peanut Butter Cup Smoothie
Combine all ingredients in a blender run until ice is crushed and mixture is smooth.
Make it dessert and garnish with one or two mini peanut butter cups cut into pieces.
Per serving nutritional information: 50 g. protein, 4 g. fiber, 366 calories
Add some Fruit:
Pump up the smoothie by adding fruit.
Fruits more commonly paired with peanut butter tend to be bananas, apples, and strawberries.
Replace 1:1 ice cubes to frozen fruit. The ice will create a smooth, thick, chilly texture, or a frothy smoothie if only a small amount of ice is used.
TIPS:
I recommend using creamy natural peanut butter for this recipe (low-fat, please).
Any kind of milk will work in this smoothie.
A high-powered blender, like JetBlend, works best for making smoothies, especially when ice is being added.