I received Woodwork Wine in order to facilitate my review. All opinions are my own.
I love fall. It means comfort food. It's a season to entertain. It's a glass of wine and a slow evening. I'm excited to share Diageo Chateau & Estates Wines launch of Woodwork. It's a brand that captures the craft of winemaking to perfection by offering three varietals that inspire, celebrate and reward those who endlessly pursue their passions!
Woodwork Wine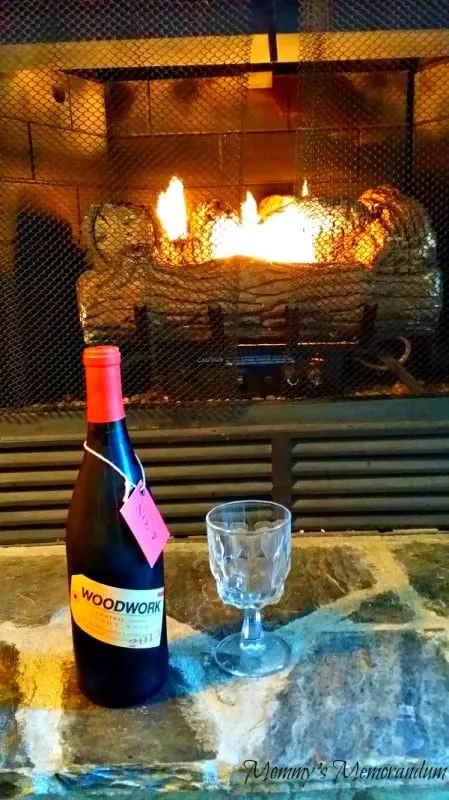 Monica Belavic creates Woodwork Wine.
Woodwork wine is rich in passion. Refinement and continuous experimentation, coupled with care and attention to detail, create the very best batch of wine.
The influence of oak gives Woodwork a distinct taste profile thanks to the high-quality oak staves.
It's a flavor that pairs incredibly well with foods cooked on the grill or over a fire.
The weather is cooling off; the leaves are beginning to fade from green to hues of yellows, oranges, and red.
My favorite television shows are starting, and I'm enjoying the moments curled by the fire.
Woodwork wines are a great companion whether your evening is a solo affair or one to be shared.
Woodwork Wine's Pinot Noir
Pinot Noir is best served at a temperature of about 55 degrees Fahrenheit.
Woodwork Wine's Pinot Noir offers a medium to full-bodied flavor that is rich, has minimal acidity, and has a velvety characteristic.
Wine Tasting Notes
The aromas are fragrant with coffee and cocoa.
The oak is subtle and complements the cranberry and plum flavors.
The deep dark purple Pinot Noir 2013 was selected from the seventh batch and offered intense fruit notes accented by coffee, caramel, and spice.
Pair Woodwork Wine with:
Pair this Pinot Noir with roasted pork loin, creamy risotto, or a variety of poultry dishes.
Woodwork Wine Grapes
The majority of the grapes used in Woodwork Wine come from Monterey County and Edna Valley, California.
Grapes are cold-soaked for 48 hours; each lot is individually fermented.
It's small batches that make this wine's excellent profile.
The finest grapes were selected to create three Central Coast-grown varietals delivering prominent oak influence, including a 2012 Cabernet Sauvignon, 2013 Pinot Noir, and 2013 Chardonnay.
The wines are available in stores nationwide and online at www.woodworkwines.com and sold at the SRP of $14.99.
Pour yourself a glass of Woodwork Wine and celebrate your passion!