Do you, or someone you know, have cataracts? Here we discuss Cataract Surgery Cost: What You Should Know.
Everyone develops cataracts at some point in their lives as they grow older. Some cases, however, will be more severe than others will.
It all depends on the individual.
Often people will begin to develop cataracts from the age of 50 onwards, says WebMD
If you have an older parent who has cataracts in one or both eyes, then it's time you found a solution.
Note however that there is no medication or eye drops that can reverse the development of cataracts.
The only proven and effective way to treat cataracts is through surgery.
Let's find out about cataract surgery cost.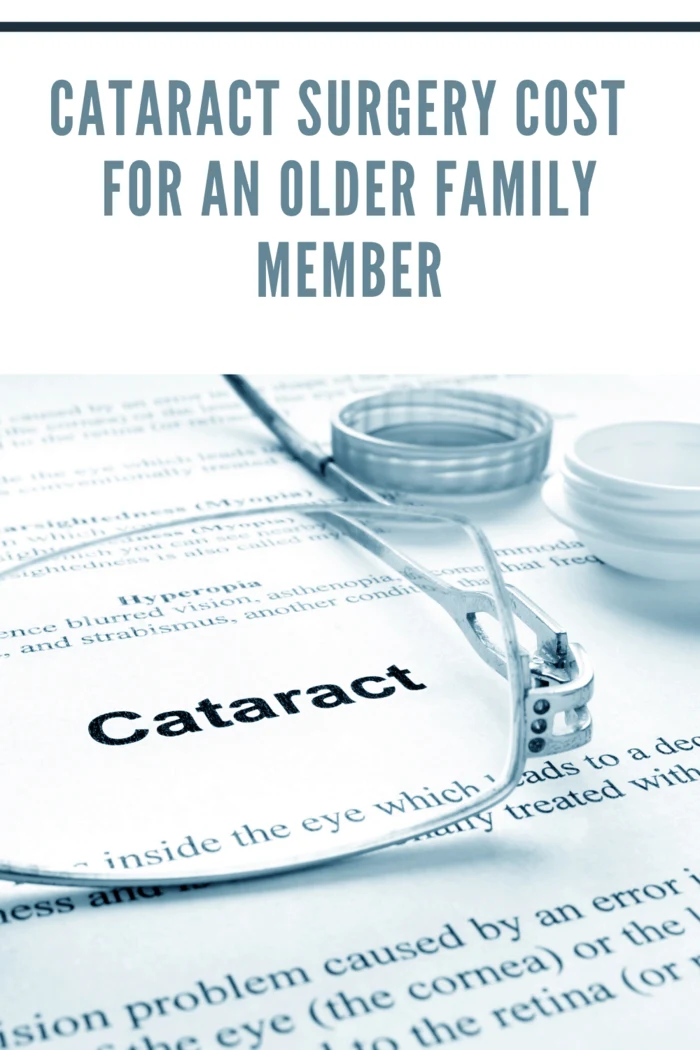 Identifying cataracts and the costs involved
In order to fully understand the costs of cataracts surgery, the first step is to get an eye examination.
A qualified ophthalmologist from a reputable clinic can perform the surgery.
You will need to first schedule an appointment with your doctor.
Furthermore, you will be required to pay consultation fees, as well as the cost of eye tests.
The total cost of consultation and eye tests can range from $100 – $500.
A patient can choose either a public hospital or a private clinic.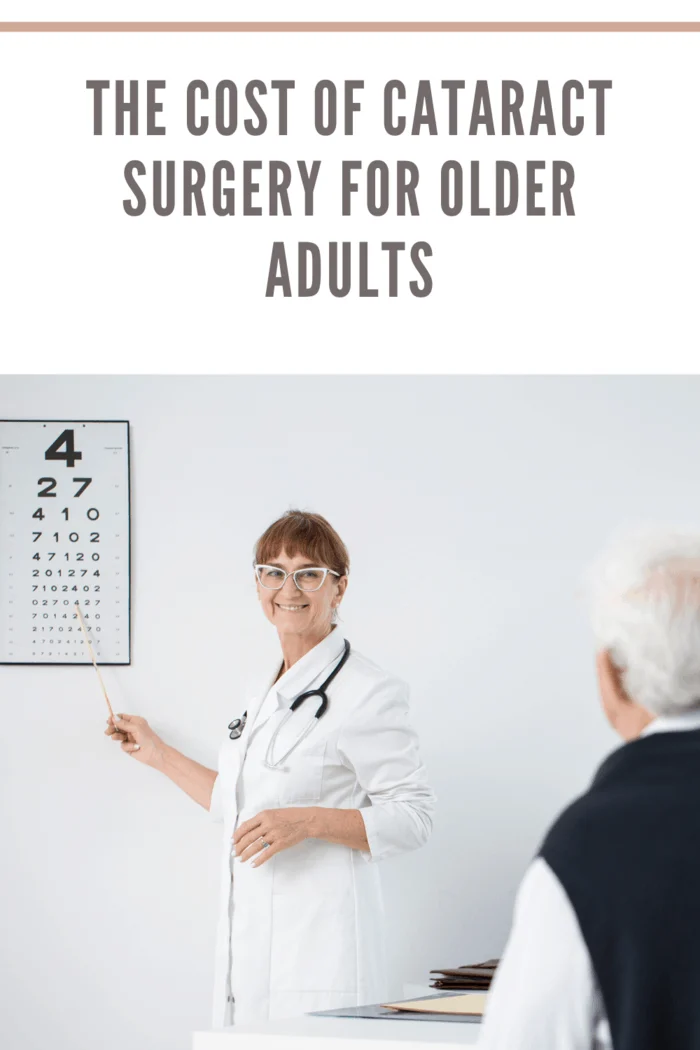 The costs will differ on the type of clinic that you choose as follows:
Consultation fees in both public and private hospitals can be anywhere between $100 -$300
Tonometry or eye pressure tests in both public hospitals and private clinics can cost $30-$50.
Biometry or cataracts lens implant power tests can cost as much as $100 in public hospitals or $100-$250 in private clinics.
OCT tests or the health of retinal and optic nerve tests will cost $80 – $100 in public hospitals. The test will cost $100 to $250 in private clinics.
So the question now becomes, why would you go for a private clinic while the costs are obviously cheaper in a public hospital?
Well, a patient can choose their doctor in a private clinic and will be able to work with the doctor throughout the treatment period.
On the other hand, a patient lacks the liberty to choose their doctor in a public hospital. Furthermore, the patient may get a different doctor when they go back for an eye checkup.
Cost of cataract surgery
The total cost of cataract surgery will depend on the hospital.
For public hospitals, a patient can choose either a private wing or a subsidized option.
For private treatment in public hospitals, the cost can be $4000 – $6000 for each eye.
On the other hand, for the subsidized option in public hospitals, the cost is much cheaper and can be $800 – $1200.
The third option is to get treated in a private clinic.
The costs for cataract surgery can range from $4000 to $8000 in each eye.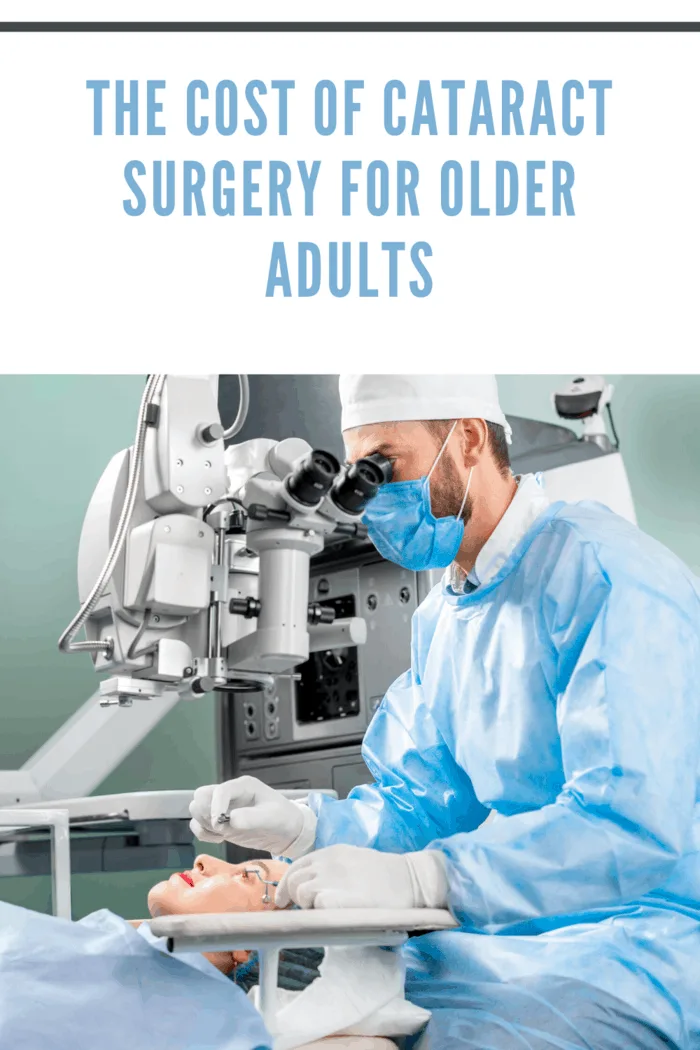 Cataract surgery cost and Medisave
Many considering cataract surgery wonder if the treatment is covered by insurance or Medisave.
Yes, cataract surgery is covered by Medisave and insurance.
If you have a private health insurance policy, you will be covered for cataract surgery.
Furthermore, your policy may also cover all the costs in a private clinic.
But what if you are not covered by a private health policy?
In comes Medisave. It can help offset some of the cost of cataract surgery.
Why is there a difference in the cost of cataract surgery?
You will have realized by now that the cost of cataract surgery comprises several different factors.
It is these factors that cause a difference in the total cost of surgery.
They include:
Facility fees –
these can be $1500 – $3000.
They comprise the cost of the operating room, disposables as well as surgical equipment used.
In case there is a development or complication during surgery and there is a need to use more equipment or disposables, the cost of facility fees will be higher.
Surgeon fees –
these can be $2000-$4000
Anesthetic fees –
a patient may choose general anesthesia. In this case, they will be fully asleep during the operation.
The costs of anesthesia can be $500 – $2000.
Cost of lens implants –
here the patient has the option of either a single vision lens or multifocal lens with the former being much cheaper.
The lens implants fees can be $500 – $2000.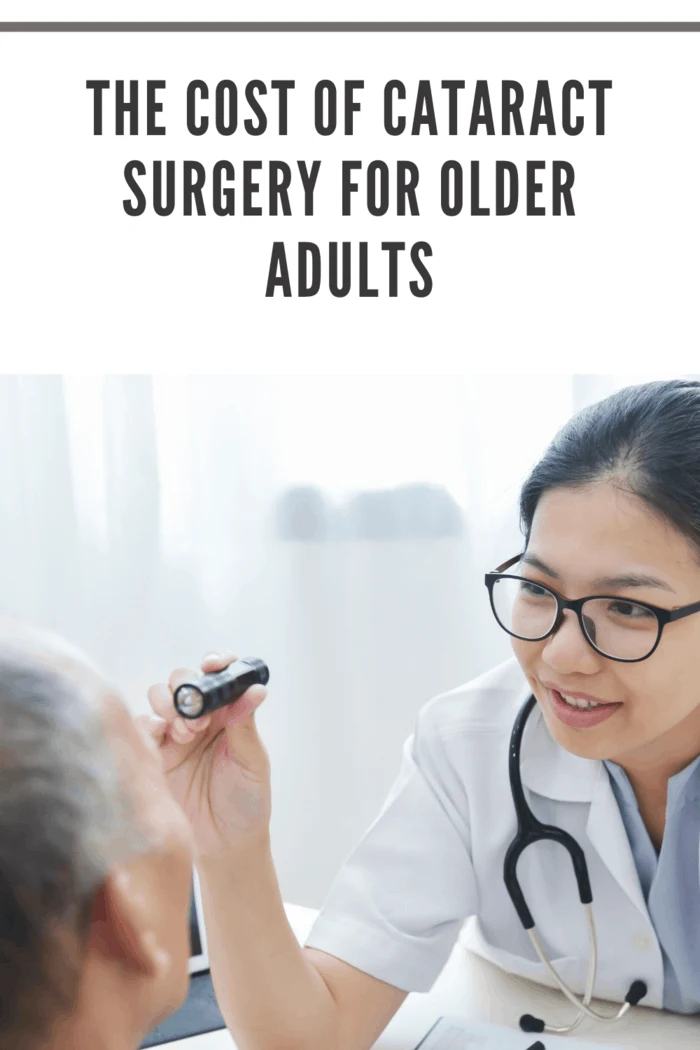 Choosing the best doctor
If you are considering cataract surgery for your parent who is advancing in age, it is important to find an eye surgeon with many years of experience and one that you are comfortable with.
Some tips of finding the best eye surgeon include:
Get recommendations from friends in the medical field or from family
Has at least 10 years or more of eye surgery experience.
They can provide high-quality treatment.
The doctor is also able to handle complications much better.
Final word
By following the tips above, you can find a great clinic or public hospital for cataract surgery.
Note however that prices are not a good indicator of the quality of treatment.
The surgeon often fixes these prices, especially in private clinics.