Hawaii is known for its beautiful beaches, warm tropical waters, and fantastic snorkeling and diving opportunities. There are so many different places to visit within this group of islands, and you will never get tired of the mountainous beauty of the shorelines and the mainland. While you can spend plenty of time enjoying the scenery on land, there are many beautiful underwater gems to discover. Hawaii is, for some a once in a lifetime destination to visit, and if you are family that loves snorkeling, then it is a must. Here are the top five places you should stay with your family in Hawaii if you love snorkeling.
Best Family Snorkeling in Hawaii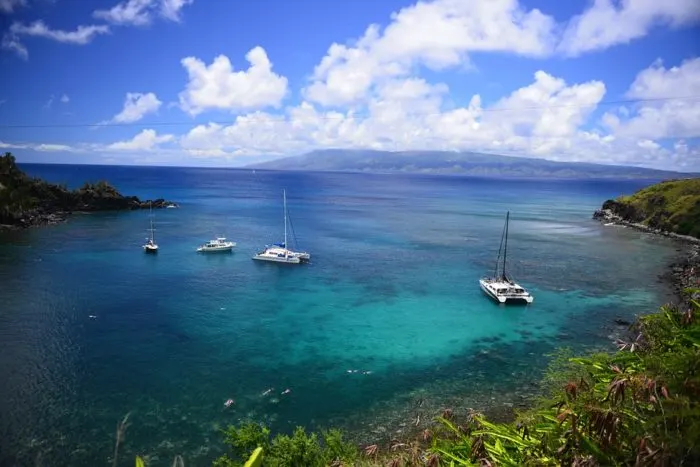 Maui, Molokini Crater
Known as one of the most popular attractions to visit in Hawaii, Molokini Crater is a beautiful and unique snorkeling spot.
It is only accessible by boat as it is found three miles off the coast of the island of Maui.
But that makes it all the more enjoyable.
It is a great family-friendly place to snorkel off the boat, as you can see one hundred feet down in the clear blue waters.
With hundreds of different types of fish to see, you will have plenty of fun on a Molokini snorkel tour.
One of the top family snorkeling destinations in Hawaii.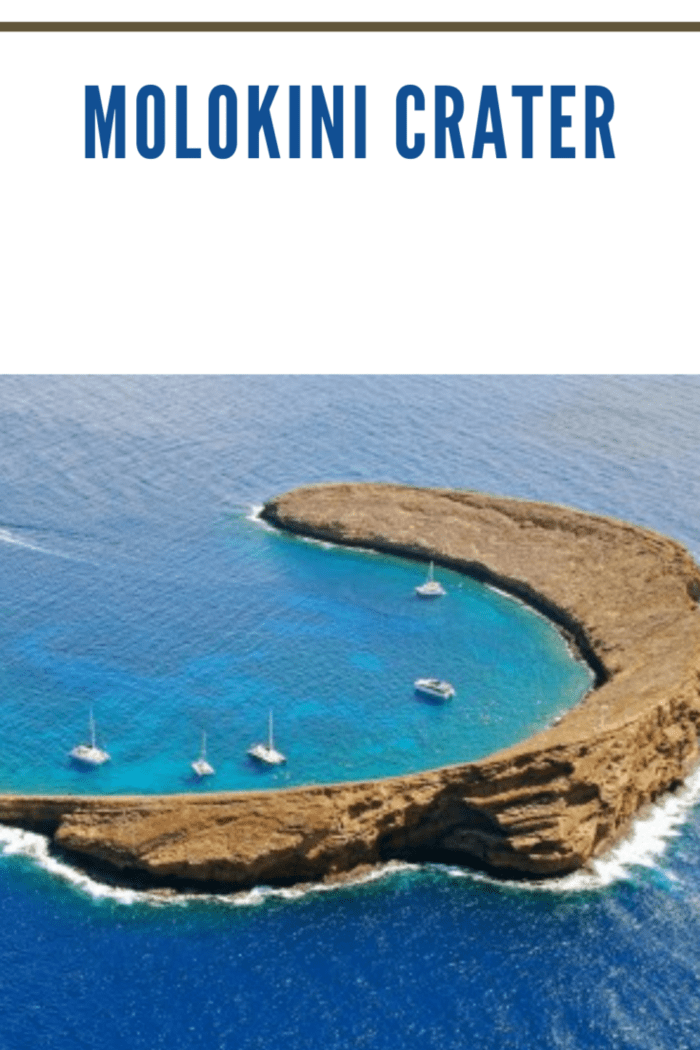 Big Island, Kealakekua Bay
If you are looking for a place where you can see larger sea creatures and amazing fish, then Kealakekua Bay is the snorkeling destination.
There are beautifully clear waters where you can see dolphins, turtles, and other spectacular marine life.
It is also a historic bay, James Cook landed here in 1779, and today you will find the Captain Cook Monument.
There are boat tours that will take you further out for excellent snorkeling, or you can stay closer to the bay.
Either way, you will enjoy some excellent snorkeling.
Kauai, Ke'e Beach
Not as well known as some of the places on this list, Ke'e beach will give you the opportunity for a slightly quieter snorkeling experience.
The main reason people visit for snorkeling is to see the green sea turtles that frequent here.
But there are plenty of beautiful things to see both under and over the water.
With lots of other underwater wildlife to enjoy.
Another Hawaii destination that is wonderful for a family snorkeling experience.
The beach is found on Kauai's north shore within Haena State Park.
Oahu, Hanauma Bay
This is a great place to snorkel with young children as you can walk into the clear waters straight from the bay.
The easy access and family-friendly atmosphere is a good draw for visitors.
You can see many different types of fish in the water surrounding the bay, and it is easy to spend the day with a combination of snorkeling and relaxing on the sand.
Due to its location, it can be pretty busy, and it is in danger of overcrowding.
But as it is easy to get to and so beautiful, it is an excellent place for families to visit to enjoy all the area offers.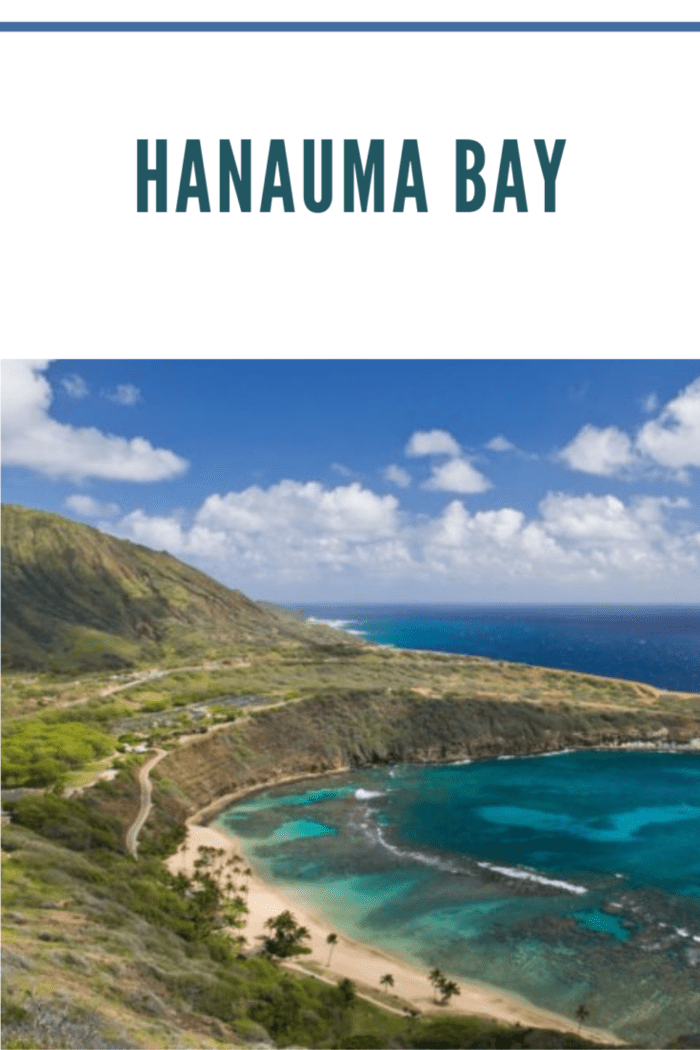 Kauai, Tunnels Beach
Here you will find a shallow inner reef that is just perfect for family snorkeling.
It is an amazing place to spend some time, especially with the gorgeous island backdrop.
Spend some time sunbathing on the beach, building sandcastles with the little ones, and exploring the clear waters spotting as many fish as you can find.
Similarly found on the north shore of Kauai, the beach is also known as Mauka Beach and is a great choice for a relaxing day of family snorkeling and playing.
Where will you choose to go snorkeling in Hawaii?
There are many different locations worldwide where you can enjoy snorkeling, including the Greek Islands and the Caribbean.
But Hawaii is one of the most unique and unforgettable destinations for snorkeling and underwater exploring in the world.
As you can see, we have only just touched the surface when it comes to incredible destinations in Hawaii to visit.
Which of these five would be the place you would visit first for snorkeling in Hawaii.
---
Resources:
https://www.mauiboattrips.com/molokini-snorkeling-tours/
https://www.pretravels.com/best-snorkelling-and-diving-spots-in-the-greek-islands/