Spending a lifetime together with your significant other means owning properties together. Conjugal investments are necessary to make sure that you will have something to gain in the future. Normally, couples invest in properties such as real estate, automotive, and stocks. But did you know that another investment is worth spending on? Those are luxury watches.
Luxury timepieces are more than just a piece of accessories you keep in your closets or wear on formal occasions to look more confident. It's also an excellent investment that will reap more benefits in the future. This article will discuss the different aspects of why buying a luxury watch is something that both of you should consider.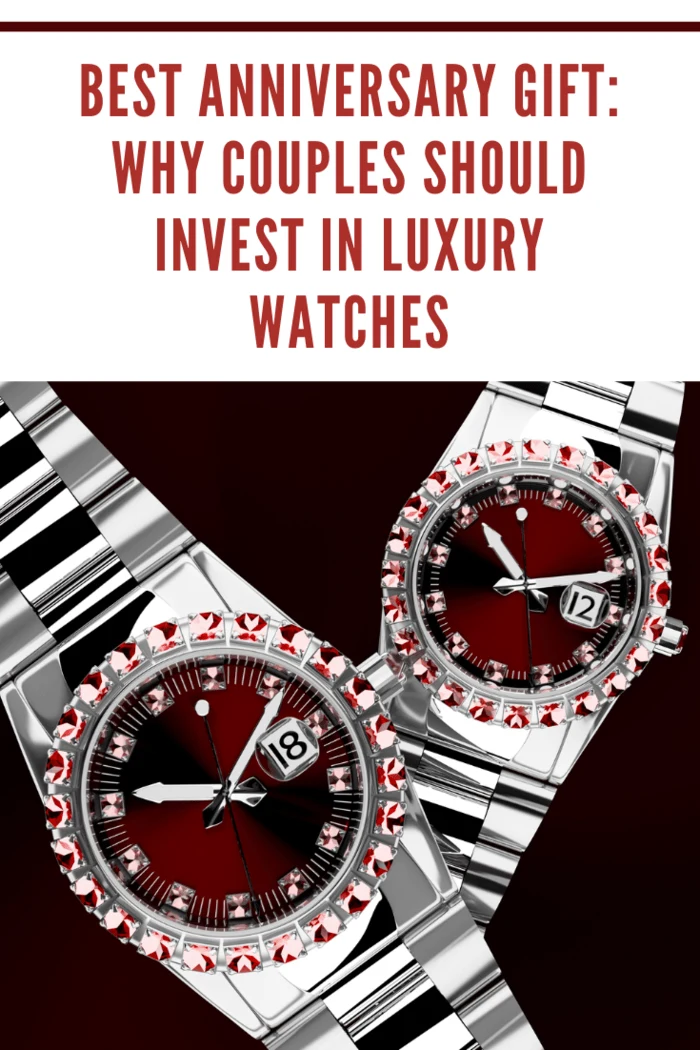 Luxury watch brands for him and her
Investing in luxury watches starts by choosing the right brand. Since this investment is something you can use daily, it's important to pick something you will not just keep in your vault. Many brands choose from: Rolex, Bvlgari, Audemars Piguet, Patek Philippe Nautilus, Chopard, Grand Seiko, and more.
The key is to understand the personality and character of each watch. Some may best fit formal occasions, while others are best used when going out for a weekend outdoor getaway. Regardless of how you or your significant other will use it, pick the one you will both like and utilize simultaneously.
Reasons you should invest in luxury watches.
The fact that you are still reading up to this point says how curious you are about investing in luxury watches. But before you decide which brand to purchase, let's look at the different benefits you will gain if you get your partner a timeless gift on your next anniversary.
1. It's a romantic fashion statement
Wearing the same luxury watch as your partner is like a wedding ring, but more sophisticated. It's a romantic gesture to see two lovely couples going to an event and wearing the same watch model. It may sound a bit cheesy for some, but nothing can be sweeter when people see you both wearing an expensive timepiece. Luxury watches are the way to go if you want to showcase yourselves as a power couple.
2. It's a celebration of a milestone
Luxury watches are the best symbol to celebrate another milestone in your life. Everyone knows that each timepiece is crafted to perfection for many decades. It's a metaphorical statement of how you and your partner have faced each of your challenges through the years, strengthening your relationship. Choosing to give a luxury watch as an anniversary gift symbolizes your commitment to each other, which can last more than a lifetime.
3. Its value appreciates through time
Investments should gain profit. And while other types of investments have changed the market trends, luxury watches are always expected to appreciate their value. A luxury timepiece is guaranteed to be more expensive as it gets older. If you purchase a watch today, the price will double after about a decade or two. You just have to ensure that you take care of your watch properly and maintain it as often as possible.
If you want better investment returns, you should also consider purchasing limited-edition luxury watches. Every watch brand has a model or design that has a few numbers of items released. If you find something like that, grab the opportunity to buy it. These types of watches appreciate more compared to regular luxury watches.
4. It's a portable asset that can be insured
You are probably aware that all types of property you acquired can be insured — your house or your car. But did you know that even portable items such as priced jewelry can also be insured? Since luxury watches are known to be expensive, owners want to make sure that it is also protected from any unfortunate events. That's why some insurance companies will also consider investing in your investment.
Because of that, you do not need to worry when something happens on your luxury watch. For as long as you did not intentionally lose or break them, your insurance can cover the value you invested in it.
5. It's an investment for your offspring
Buying a luxury watch is not just for you and your partner. It's also for the family that you will build. Luxury watches are popular as one of the best family heirlooms that can surpass generations. Because it is built with pristine engineering, your children's children can also get the same benefits as when you purchase the watch.
It can symbolize how you and your family stand the test of time amidst the different trials that life gave you. Your luxury watch can tell many of your and your family's stories. Buying these timepieces is like owning a piece of yourself to share with your offspring.
Buy a luxury watch today!
It's time to make a smart investment. Buy a luxury watch for your partner on your next anniversary and start investing in your future. If you want to look for different watch brands, check out The Watch Company. They offer a variety of luxury watches for you and your partner. Visit their website to know more.