The Blockbuster of 2023: "Barbie" Takes the World by Storm
Debuting for Digital Ownership and Rental on September 12
Overview:
In a cinematic spectacle that shattered records and captivated audiences worldwide, "Barbie" emerged as the highest-grossing film of 2023. This extraordinary achievement marked a historic milestone for Warner Bros. Pictures, showcasing the immense popularity of this cinematic masterpiece. As we delve deeper into the enchanting world of "Barbie," we'll explore its captivating history, the stellar cast, and the digital release that awaits eager viewers on September 12.
Box Office Triumph:
"Barbie" achieved unparalleled success, amassing an astonishing $1.38 billion in global box office earnings. This phenomenal accomplishment etched its name in Warner Bros.' 100-year history as the highest-grossing film ever produced by a female filmmaker domestically. Additionally, it claimed the title of the largest worldwide film release of 2023.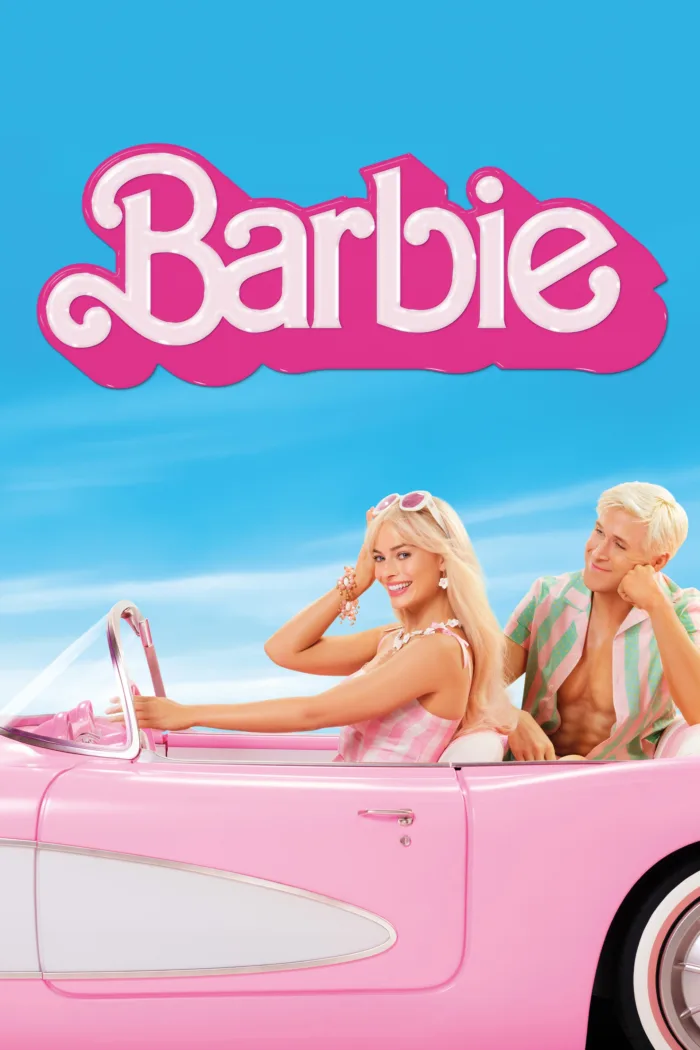 The Creative Visionaries:
Under the brilliant direction of Oscar-nominated writer/director Greta Gerwig, known for her outstanding work in "Little Women" and "Lady Bird," "Barbie" unfolds a mesmerizing tale. The film stars Oscar-nominees Margot Robbie ("Bombshell," "I, Tonya") and Ryan Gosling ("La La Land," "Half Nelson") as the iconic duo, Barbie and Ken. Gerwig, in collaboration with Oscar nominee Noah Baumbach ("Marriage Story," "The Squid and the Whale"), crafted the screenplay, drawing inspiration from the beloved Barbie by Mattel.
A Star-Studded Ensemble:
"Barbie" boasts an ensemble cast that includes some of the industry's most talented actors and actresses. Joining Margot Robbie and Ryan Gosling are America Ferrera, Kate McKinnon, Issa Rae, Rhea Perlman, and Will Ferrell. This stellar lineup adds depth and charisma to the film's vibrant characters.
Variety of Characters:
The film introduces a diverse array of characters portrayed by celebrated actors such as Michael Cera, Ariana Greenblatt, Ana Cruz Kayne, Emma Mackey, Hari Nef, Alexandra Shipp, Kingsley Ben-Adir, Simu Liu, Ncuti Gatwa, Scott Evans, Jamie Demetriou, Connor Swindells, Sharon Rooney, Nicola Coughlan, Ritu Arya, Grammy Award-winning singer/songwriter Dua Lipa, and Oscar-winner Helen Mirren.
Behind the Scenes:
The creative team behind "Barbie" contributed their immense talent to make this film a visual and auditory marvel. Notable talents include Oscar-nominated director of photography Rodrigo Prieto, production designer Sarah Greenwood, costume designer Jacqueline Durran, and editor Nick Houy. The film's visual effects were supervised by Glen Pratt, and its soundtrack features renowned artists like Lizzo, Nicki Minaj, Dua Lipa, and more.
Digital Delights:
On September 12, "Barbie" will be available for early Premium Digital Ownership at home for $29.99 and a 48-hour rental via PVOD for $24.99 on various digital platforms, including Amazon Prime Video, AppleTV, Google Play, Vudu, and more. This digital release allows viewers to immerse themselves in the magical world of Barbie from the comfort of their homes.
Synopsis:
To live in Barbie Land is to experience perfection, except when full-fledged existential crises or the life of Ken enters the picture.
Digital Bonus Features:
"Barbie" Premium Digital Ownership comes with an array of special features, providing an in-depth look at the making of the film:
Welcome to Barbie Land – A captivating featurette (11:41)
Becoming Barbie – Dive into the transformation (6:24)
Playing Dress-Up – Explore the world of costumes (7:38)
Musical Make Believe – A musical journey (6:22)
All-Star Barbie Party – Join the star-studded celebration (5:14)
It's A Weird World – Uncover the quirks (5:02)
Release Details:
Premium Digital Ownership: Available on September 12, 2023, for $29.99
PVOD (Premium Video on Demand): Also available on September 12, 2023, for $24.99
Running Time: 114 minutes
Rating: PG-13 for suggestive references and brief language
"Barbie" is a cinematic masterpiece that has left an indelible mark on the film industry in 2023. With its record-breaking success, a stellar cast, and a captivating storyline, it promises to be an unforgettable viewing experience. As the film makes its digital debut on September 12, audiences around the world can immerse themselves in the enchanting world of Barbie and Ken, courtesy of Warner Bros. Pictures.
Discover the magic of "Barbie," the 2023 blockbuster, as it debuts digitally on September 12. Don't miss this cinematic sensation!
About Warner Bros. Discovery Content Sales
Warner Bros. Discovery Content Sales (WBDCS) is one of the world's largest distributors of entertainment programming, bringing award-winning movies, television, animation, and digital content produced by Warner Bros. Discovery to the homes and screens of millions across North America. Licensing content from Warner Bros. Pictures, Warner Bros. Television, HBO, Discovery, Cartoon Network, TBS, and more, WBDCS brings fans of Warner Bros. Discovery's content even more ways to watch when and how they want across streaming, video-on-demand, cable, satellite and broadcast networks, local television stations, airlines and through digital purchases and physical media sales.
About Mattel
Mattel is a leading global toy company and owner of one of the strongest catalogs of children's and family entertainment franchises in the world. We create innovative products and experiences that inspire, entertain, and develop children through play. We engage consumers through our portfolio of iconic brands, including Barbie®, Hot Wheels®, Fisher-Price®, American Girl®, Thomas & Friends®, UNO®, Masters of the Universe®, Monster High® and MEGA®, as well as other popular intellectual properties that we own or license in partnership with global entertainment companies. Our offerings include film and television content, gaming and digital experiences, music, and live events. We operate in 35 locations and our products are available in more than 150 countries in collaboration with the world's leading retail and ecommerce companies. Since its founding in 1945, Mattel is proud to be a trusted partner in empowering children to explore the wonder of childhood and reach their full potential. Visit us online at mattel.com.