Sweet Skull Madeleines: A Spooky Delight for National Cookie Month!
Get ready to embark on a delectable journey as we dive into the world of Donsuemor's Sweet Skull Madeleines. These enchanting treats capture the essence of French tradition with a twist of spookiness that's perfect for celebrating National Cookie Month. Join us as we delve into the story behind these captivating cookies, learn the art of crafting them step by step, and discover tips to make your Sweet Skull Madeleines truly unforgettable.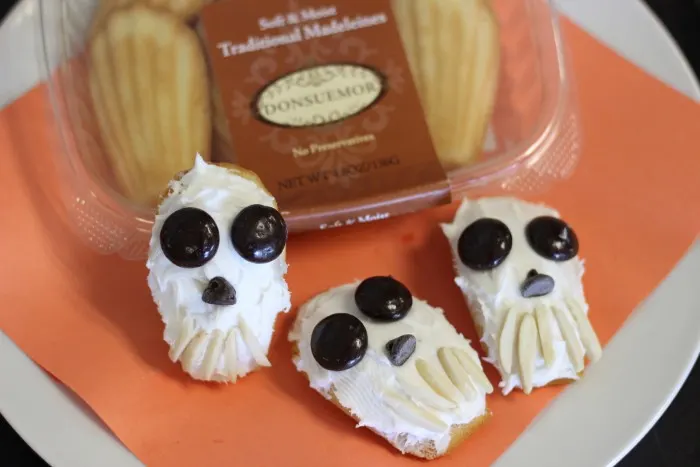 Unveiling the Romance and Tradition of Donsuemor Madeleines
The enchantment of Madeleines, those dainty French cakes, has been ingeniously reimagined by Donsuemor to create a cookie experience like no other. Once you take a bite, you'll immediately understand why Donsuemor holds a special place in the hearts of cookie aficionados. These Sweet Skull Madeleines are set to become a new favorite, weaving romance and tradition into every crumb.
A Treat for All Seasons: From Miss M's Favorite to Halloween Delight
Miss M's culinary journey was forever changed when she savored the magic of Donsuemor Madeleines. The irresistible combination of delicate flavors and rich history left an indelible mark. As we celebrate National Cookie Month in October, the spotlight shines on Donsuemor's delectable creation. But there's more! These Sweet Skull Madeleines aren't just for October—they make the perfect treat for any occasion, whether it's a Halloween extravaganza or a "Welcome Back, Walking Dead" soirée.
Crafting Sweet Skull Madeleines: A DIY Tutorial
Get your aprons ready, because it's time to roll up your sleeves and create some Sweet Skull Madeleines magic! This delightful recipe isn't just delicious—it's also an opportunity for kids of all ages to get creative in the kitchen. With easy-to-follow steps, you'll be able to whip up these spooky delights with flair. Plus, we've got you covered for pre-planning: these Sweet Skull Madeleines can be prepared up to two days in advance.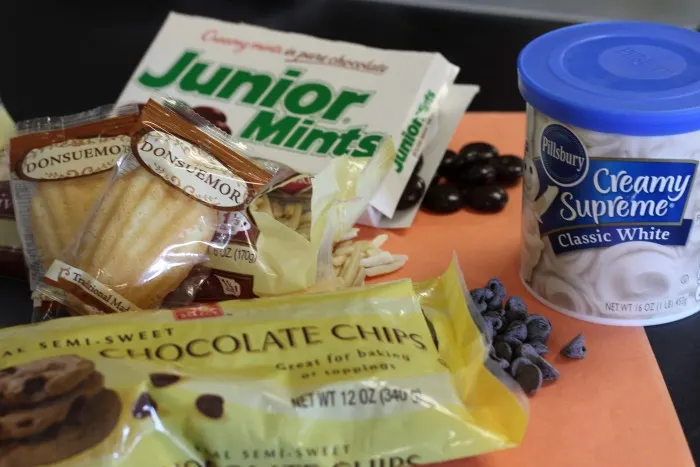 12 Traditional, Chocolate or Lemon Zest Madeleines
2 cups White Frosting
24 Junior mints
24 Chocolate Chips

1 cup slivered almonds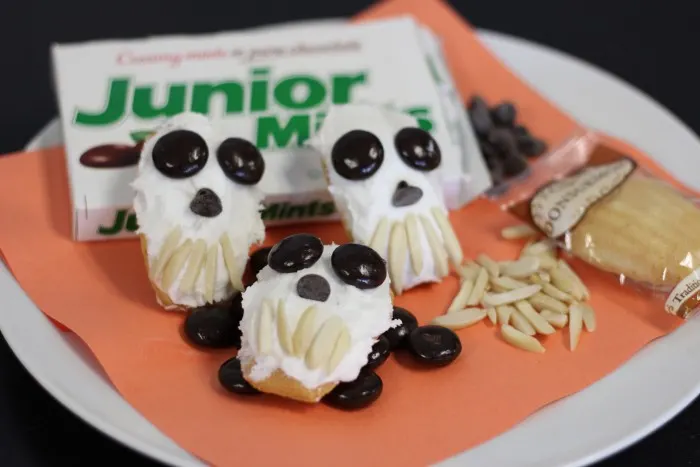 Frost Madeleine, then add Junior Mints with white frosting dots for eyes, a chocolate chip nose, and slivered almond teeth. Makes 12 skulls.
Since first baking their elegant desserts in their Berkeley, Calif. home, Donsuemor continues to use the freshest, highest quality ingredients to create their premium baked goods. From cakes to cookies, Donsuemor has the perfect treats to get you out of the October slump.
Donsuemor baked goods are sold in leading retail chains that include Trader Joe's and Whole Foods as well as local coffee houses. Share your #MadeleineMoments by creating your own recipe for a chance to have it shared on our Facebook page!
Sweet Skull Madeleines: Spooky Cookie Delight
Recipe Type: Cookies
Author: Donsuemor
Serves: 12 skulls
Ingredients:
12 Traditional, Chocolate, or Lemon Zest Madeleines
2 cups White Frosting
24 Junior Mints
24 Chocolate Chips
1 cup Slivered Almonds
Instructions:
Prepare the Base Madeleines: Start by selecting your preferred flavor of Madeleines—Traditional, Chocolate, or Lemon Zest. These delectable little cakes will serve as the canvas for your spooky creations.
Whip Up the White Frosting: In a mixing bowl, prepare the white frosting. This creamy, smooth goodness will serve as the glue that brings your Sweet Skull Madeleines to life.
Assemble the Skull Features:

Eerie Eyes: Gently press two Junior Mints onto the frosting to create the eyes of your skulls. These minty morsels add a burst of flavor and a touch of whimsy to your creations.
Charming Chocolate Chip Nose: Place a chocolate chip just below the eyes to form the nose. This tiny addition adds a sweet and chocolaty aroma to your Sweet Skull Madeleines.
Sinister Slivered Almond Teeth: Arrange slivered almonds along the bottom edge of the Madeleine to form the teeth of your skulls. These almonds bring a satisfying crunch and a hint of nuttiness to each bite.

Bring on the Spookiness: With your assembly complete, behold the transformation of your Madeleines into eerie Sweet Skulls! Each element—minty eyes, a chocolaty nose, and almond teeth—contributes to the spine-tingling charm of these cookies.
Serve and Enjoy: Present your Sweet Skull Madeleines with pride, and watch as your guests' eyes light up with delight. These cookies are not only a visual treat but also a culinary adventure that will leave everyone craving for more.
Get More National Cookie Month Delights!
Hungry for more cookie adventures? Explore an array of delectable treats that have earned the stamp of approval for National Cookie Month at www.donsuemor.com. From classic flavors to innovative creations, Donsuemor offers a world of cookie wonders to satisfy your sweet cravings.