I am always looking for snacks I can get behind. I prefer all-natural snacks and Pirate's Booty offers taste that the kiddos love. Pirate's Booty is the leader and manufacturer of healthy snacks that the whole family can enjoy. Recently, they launched their limited edition Jake and the Never Land Pirates multi-packs.
Perfect for snacking, the Limited Edition pack features kiddos favorite characters from Jake and the Never Land Pirates along with games for snacking entertainment. These limited edition packs are each half-ounce size and in the famous Pirate's Booty Aged White Cheddar flavor. With just 65 calories per bag its portion control and smart for lunch-boxes and on the go.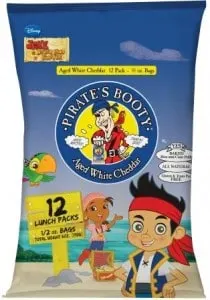 My kiddos love the flavor and pack them in their backpacks, carry them out the door and share them with their friends. I love the puffy texture and the size keeps me on track for my own dietary goals.
The packs are all contained in a bag about the size of a regular-sized bag of chips. I love this because it fits well into backpacks for after-school tutoring, sports teams and more. It makes life on the go a cinch and keeps hunger at bay without a lot of added empty calories and ingredients I'm not crazy about having my kiddos ingest.
The Limited Edition Jake and the Never Land Pirates half-ounce 12-packs are available at retailers nationwide. We buy ours at Target!
About Pirate Brands
>Pirate Brands, a leader and manufacturer of all-natural snacks, is located in Sea Cliff, NY and has been creating healthier treasures since 1987. The company was founded on the belief that you shouldn't have to "snackrifice" taste and fun for health. Pirate Brands produces deliciously baked, all-natural, trans fat and gluten-free snacks, including Pirate's Booty, Smart Puffs and Tings. Pirate Brands' snacks are free from fryers and ingredients you can't pronounce, Arrr. Products are sold in the US. For more information visit:www.piratebrands.com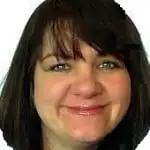 Julee is a quirky, dorky, North Carolina Transplant with an appetite to taste the world, meets its desserts and blog about them. When she's not behind the computer you can find her playing with her family, reading a good book, being a Bon Jovi fangirl and celebrating the little things.
Disclosure of Material Connection: I received one or more of the products or services mentioned above for free in the hope that I would mention it on my blog. Regardless, I only recommend products or services I use personally and believe will be good for my readers. I am disclosing this in accordance with the Federal Trade Commission's 16 CFR, Part 255: "Guides Concerning the Use of Endorsements and Testimonials in Advertising.".Julee Morrison