Experience the timeless coming-of-age tale in the movie adaptation of 'Are You There God? It's Me, Margaret.' Available now on digital and Blu-ray, delve into Margaret's journey of self-discovery and friendship. Don't miss this beloved classic!
Prepare to be transported back in time to relive the cherished moments of Judy Blume's iconic novel with the long-awaited movie adaptation of "Are You There God? It's Me, Margaret." The film, brought to life by Lionsgate, is available for digital release, On Demand on June 27, and on Blu-ray™, DVD, and digital platforms on July 11.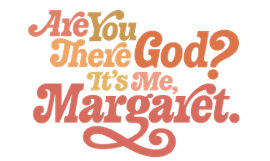 The Cast
The stellar cast features Abby Ryder Fortson, known for her roles in "Ant-Man and the Wasp" and "Forever My Girl," as the eleven-year-old Margaret. Joining her are renowned actors Rachel McAdams, who has graced the screen in "The Notebook" and "Mean Girls," Benny Safdie from "Licorice Pizza" and "Good Time," and the talented Kathy Bates, recognized for her work in TV's "American Horror Story" and the film "Misery."
Are You There God? It's Me, Margaret
Directed and written for the screen by Kelly Fremon Craig, known for her work on "The Edge of Seventeen," this highly anticipated adaptation delves into Margaret's journey as she copes with the challenges of puberty, navigating her new life in the suburbs of New Jersey after leaving behind her familiar surroundings in New York City. With the support of her mother, Barbara (Rachel McAdams), who is also adjusting to the change, and her loving grandmother, Sylvia (Kathy Bates), Margaret embarks on a timeless coming-of-age adventure filled with laughter and introspection.
The movie captures the essence of Blume's insightful and humorous exploration of adolescence while addressing life's profound questions. It offers a heartfelt and relatable portrayal of Margaret's experiences, making it a must-watch for fans of the original book and a captivating introduction for those encountering Margaret's story for the first time.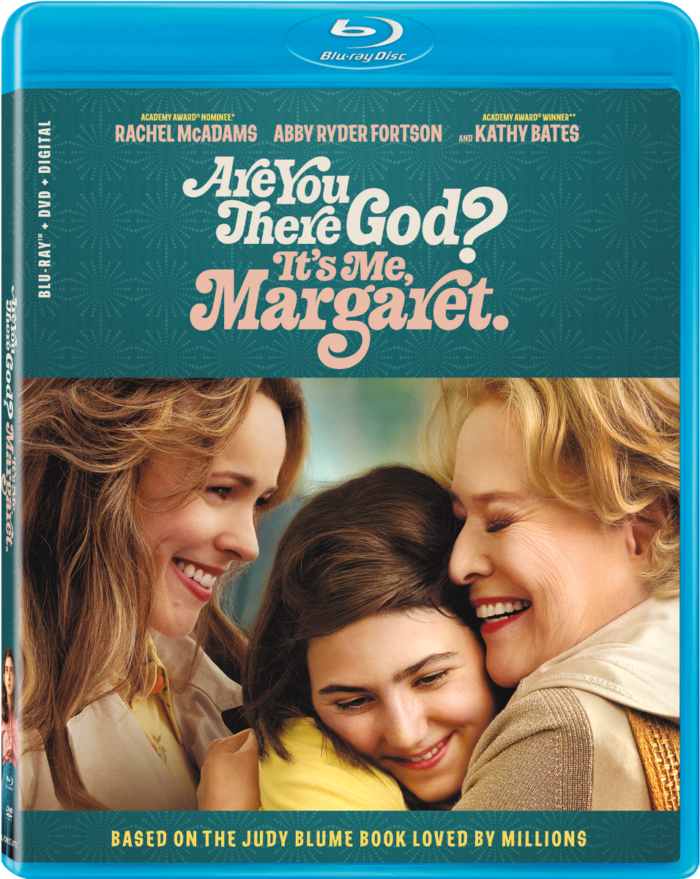 Blu-ray and DVD Special Features
The Blu-ray™ and DVD versions of the film will include special features such as "Finally That Time: Making Margaret," "Are You There Margaret? It's Me, Judy," "The Secret Crew Club: Margaret and Friends," "Bringing the Period to Life: Designing Margaret," deleted scenes, a roundtable discussion, and the theatrical trailer. These additional materials provide a deeper understanding of the film's production process and offer fans an opportunity to dive further into the world of Margaret.
Rated PG-13
The film, rated PG-13 for thematic material involving sexual education and some suggestive material, combines comedy and drama elements, promising a captivating viewing experience. With a runtime of 1 hour and 46 minutes, it invites audiences to embark on a nostalgic and thought-provoking journey. The Blu-ray™ edition offers a 1080p high-definition 16×9 (1.85:1) presentation with audio options including English Dolby Atmos, English Descriptive Audio, Spanish 5.1 Dolby Audio, and French 5.1 Dolby Audio. The DVD edition provides a 16×9 (1.85:1) presentation with audio options including English 5.1 Dolby Audio, English Descriptive Audio, Spanish 5.1 Dolby Audio, and French 5.1 Dolby Audio. Subtitles are available in Spanish, French, and English SDH.
Why You'll Love Are You There, God? It's Me, Margaret
Here's why we think you'll love this movie:
Nostalgia: For those who grew up reading the book, the movie adaptation can bring a sense of nostalgia and allow them to relive the cherished moments of their own adolescence.
Faithful adaptation: If the movie stays true to the spirit and essence of the original book, fans of Judy Blume's work may appreciate seeing the beloved characters and themes come to life on the screen.
Strong cast: A well-crafted and talented cast, including Rachel McAdams, Abby Ryder Fortson, Benny Safdie, and Kathy Bates, can bring depth and authenticity to the characters, making the viewing experience engaging and enjoyable.
Coming-of-age story: "Are You There God? It's Me, Margaret" is a timeless coming-of-age tale that resonates with people as they navigate the challenges and changes of adolescence. The film adaptation has the potential to capture the emotional journey and universal themes of self-discovery, friendship, and identity.
Humor and relatability: The book's mix of insightful humor and relatable situations appeals to many readers. If the movie successfully translates these elements, it can provide moments of laughter and connection.
Exploration of important topics: The story delves into topics such as puberty, religious identity, and the complexities of growing up. A well-executed movie adaptation can facilitate conversations about these themes and offer valuable insights for viewers.
Visual storytelling: Through cinematography, set design, and costumes, a film adaptation can visually enhance the story and provide a fresh perspective on Margaret's experiences.
About the Book:
"Are You There God? It's Me, Margaret" is a popular young adult novel written by Judy Blume. It was first published in 1970 and has since become a classic in the genre of coming-of-age literature. The book tackles various themes related to adolescence, puberty, and the search for identity.
The story follows a sixth-grade girl named Margaret Simon who has just moved to New Jersey. Margaret is a relatable and likable protagonist who struggles with the challenges of growing up. Throughout the book, she deals with issues such as menstruation, religious identity, friendship, boys, and her desire to fit in.
Margaret comes from a mixed religious background, with a Jewish father and a Christian mother. She is trying to figure out her own religious beliefs and develops a personal relationship with God. The title, "Are You There God? It's Me, Margaret," reflects her conversations with God as she navigates the difficulties of adolescence.
One of the central concerns of the story is Margaret's anticipation of getting her first period. She is eager to join her friends in the world of adolescence and womanhood. Margaret seeks advice from various sources, including a secret club formed with her friends, where they share information and experiences about puberty.
Friendship is another significant theme in the book. Margaret makes new friends and faces challenges within those relationships. She deals with issues of trust, loyalty, and the complexities of adolescent friendships. The story also explores crushes, first kisses, and the confusion that comes with growing feelings towards the opposite sex.
Judy Blume's writing style is known for its honesty and frankness, addressing topics that were considered taboo at the time of publication. "Are You There God? It's Me, Margaret" is celebrated for its authenticity in portraying the emotional and physical changes young girls experience during puberty. It resonates with readers as it addresses their own questions and concerns about growing up.
The book has garnered both critical acclaim and controversy over the years. It has been praised for its relatability and for opening up discussions about important topics. However, it has also faced challenges and censorship attempts due to its frankness about puberty, sexuality, and religious exploration.
"Are You There God? It's Me, Margaret" remains a significant work in young adult literature, appealing to generations of readers. It continues to provide a relatable and comforting story for young girls as they navigate the challenges and changes of adolescence, while also exploring questions of faith, friendship, and self-discovery.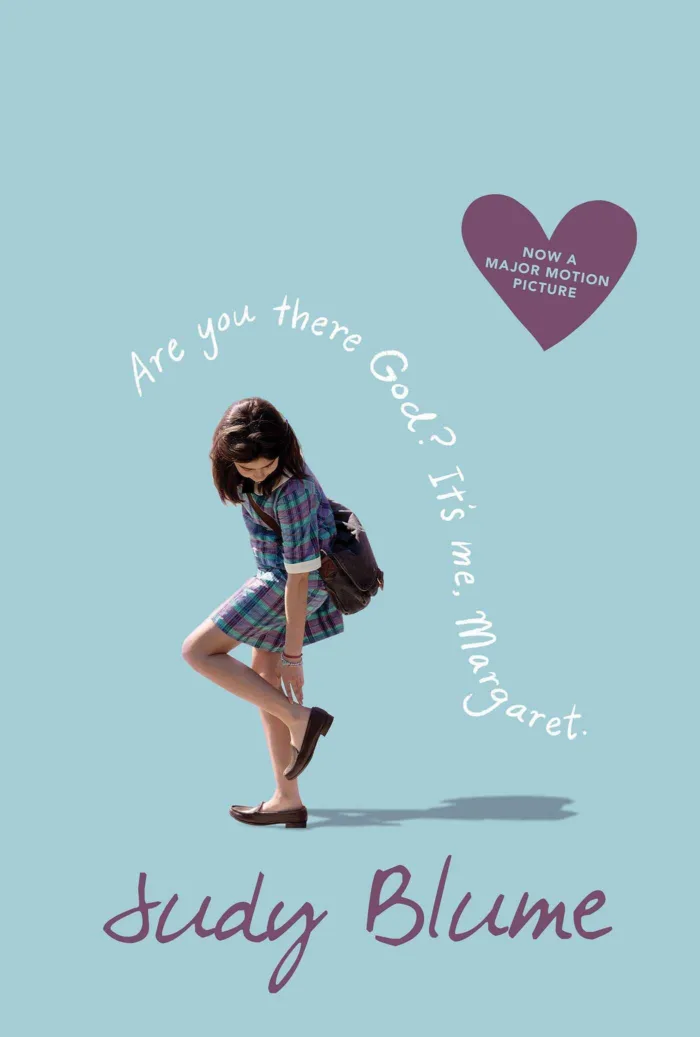 About the Author Judy Blume
Judy Blume, one of America's most popular authors, is the recipient of the 2004 National Book Foundation Medal for Distinguished Contribution to American Letters. She is the #1
New York Times
bestselling author of beloved books for young people, including
Are You There God? It's Me, Margaret
(which celebrated fifty years in 2020), and novels for adult readers, including
Wifey
,
Summer Sisters
, and
In the Unlikely Event
. Her work has been translated into thirty-two languages.Visit Judy at JudyBlume.com or follow her on Twitter at @JudyBlume.
Judy Blume, a renowned author, spent her childhood in Elizabeth, NJ, where she would create imaginative stories in her mind. As an adult, she continued this passion, but instead of keeping the stories to herself, she began writing them down on paper. Both adults and children alike are familiar with her notable works, including "Are You There God? It's Me, Margaret," "Superfudge," "Blubber," "Just As Long As We're Together," and "Forever." She has also achieved success with best-selling novels such as "Wifey," "Smart Women," and "Summer Sisters." Her books have sold over 75 million copies worldwide and have been translated into twenty-six languages.
Judy receives an abundance of letters each month from readers of all ages who reach out to share their thoughts and concerns with her. This ongoing dialogue with her audience is a testament to the impact her stories have had on countless individuals.
In 1961, Judy earned a B.S. in education from New York University, and in 1996, the university recognized her as a Distinguished Alumna. That same year, the American Library Association honored her with the Margaret A. Edwards Award for Lifetime Achievement. Throughout her career, she has amassed over ninety awards, but the ones she values the most are those that come directly from her youngest readers.
Judy actively serves on the boards of various literary organizations, including the Author's Guild, where she holds the position of Vice President. She also supports the Society of Children's Book Writers and Illustrators, sponsoring an award for contemporary fiction, and is involved with the National Coalition Against Censorship, working to safeguard intellectual freedom. Additionally, she was a spokesperson for the Cheerios "A Book for Every Child" literacy campaign in Spring 2002, benefiting Reading is Fundamental, the largest literacy organization in America. Judy is also the founder and trustee of The Kids Fund, a foundation focused on charitable and educational initiatives.
In 1972, Judy published her first book in the Fudge series, titled "Tales of a Fourth Grade Nothing." This year marks the 30th anniversary of the series, which she celebrates with the release of "Double Fudge." The Fudge books have captured the hearts of fans across generations, and their inspiration stems from Judy's own family. Thirty years ago, her son Larry inspired the character of Fudge, and now, at the request of her grandson Elliot, she has written "Double Fudge."
Judy and her husband George Cooper reside on various islands along the East Coast. They have three grown children and one grandchild, forming a loving and supportive family unit.
Learn More:
For more information about the film, you can visit the official website at https://www.itsmemargaret.movie/. Lionsgate's publicity materials can be found at https://www.lionsgatepublicity.com/theatrical/are-you-there-god-its-me-margaret. You can also connect with the film through its social media accounts on Instagram (@margaretmovie), Facebook (@margaretmovie), and Twitter (@margaretmovie), using the hashtag #ItsMeMargaret.