The secret to a watercolor masterpiece is easier than you think. Maped Helix has created Aqua Color'Peps. Use them as colored pencils, or add water and create stunning watercolors.
Allow me to show you just how easy (and magical) it is!
Start with a blank canvas.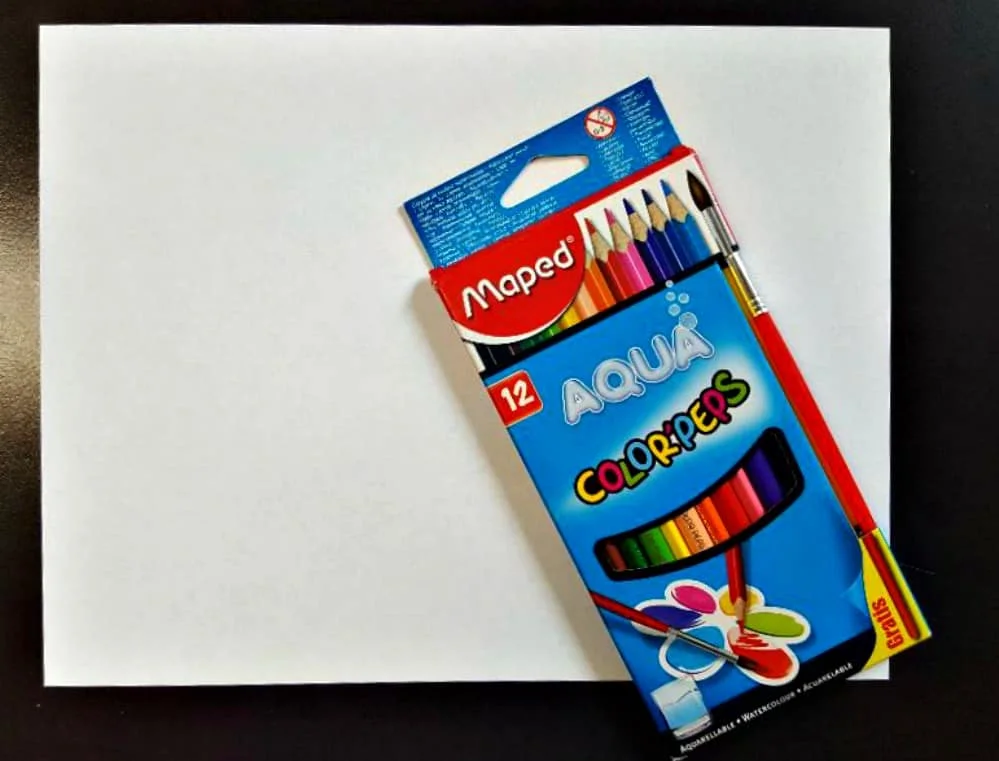 For this demonstration, I am using standard typing paper and the Maped Helix Aqua Color'Peps.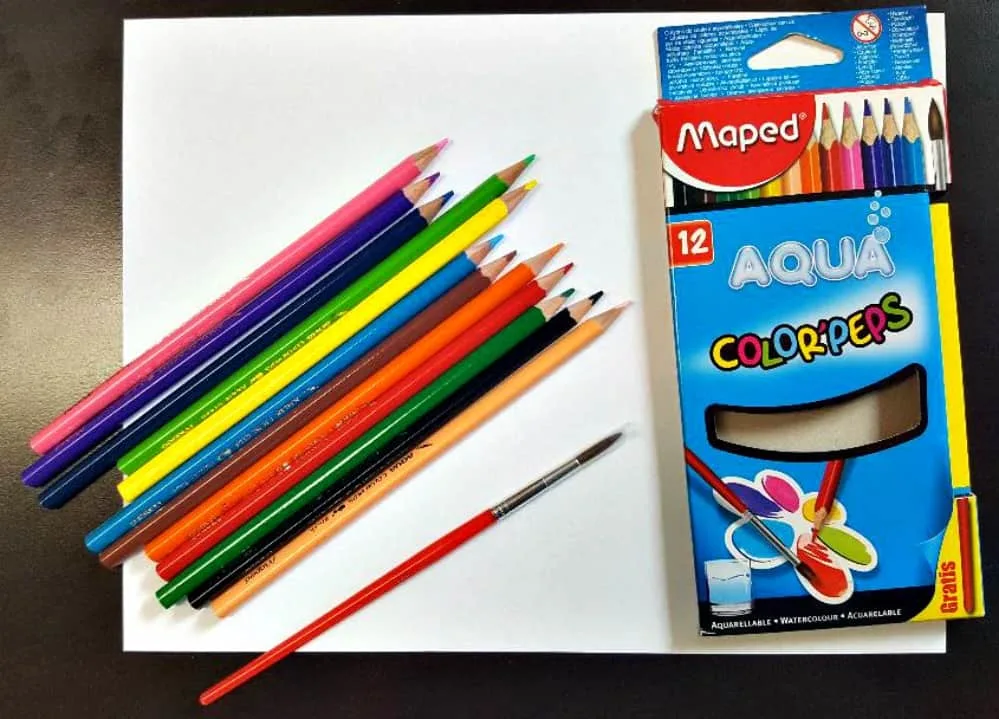 The pencils have a triangular rElmwoodly harvested Elm wood body for optimum comfort, strength and stability.
Simply begin drawing.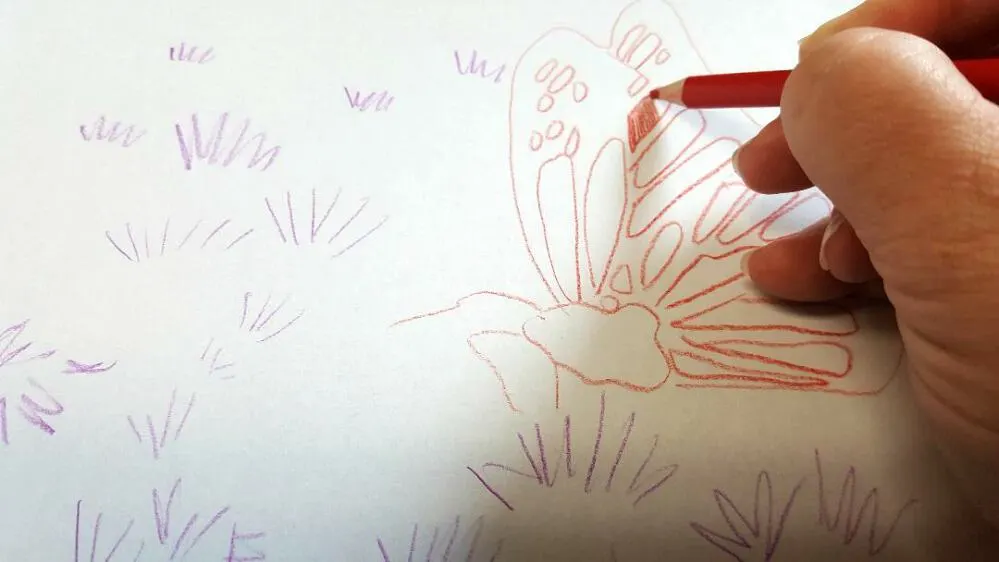 I am doing a monarch butterfly with ironweeds.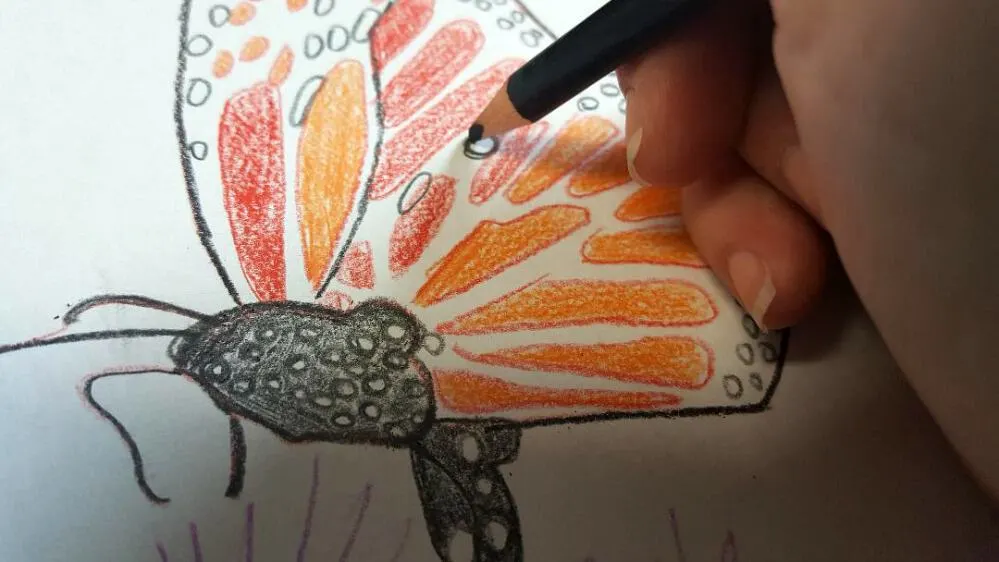 I give the monarch some detail.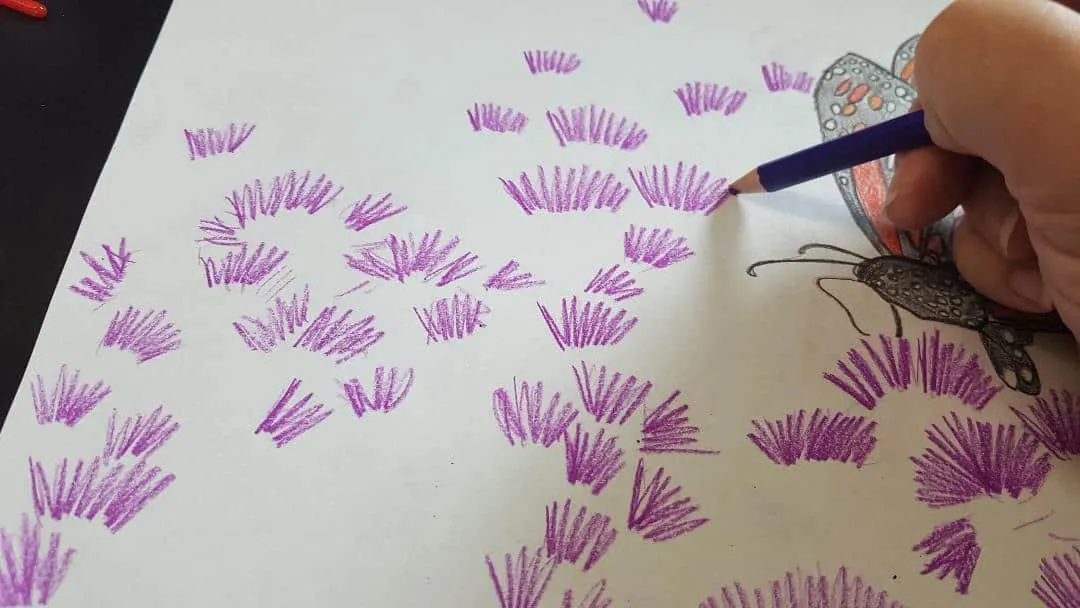 I fill in the areas I have scribbled as placement with ironweeds. They're flat and sort of "scratchy" looking.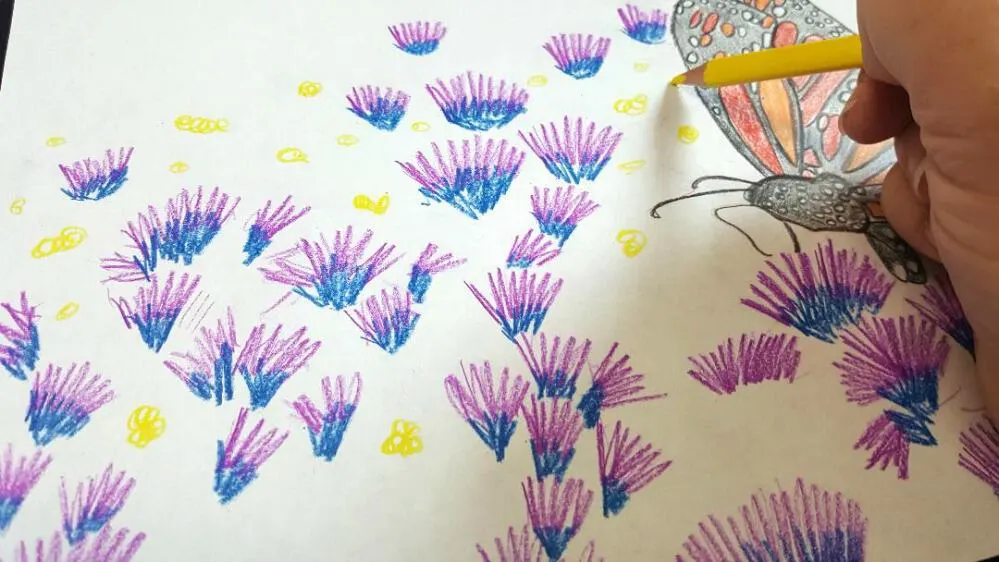 I add dark blue to their base to give them some depth and then make a "horizon" by adding yellow dots–I'm going to call these dots my golden rods.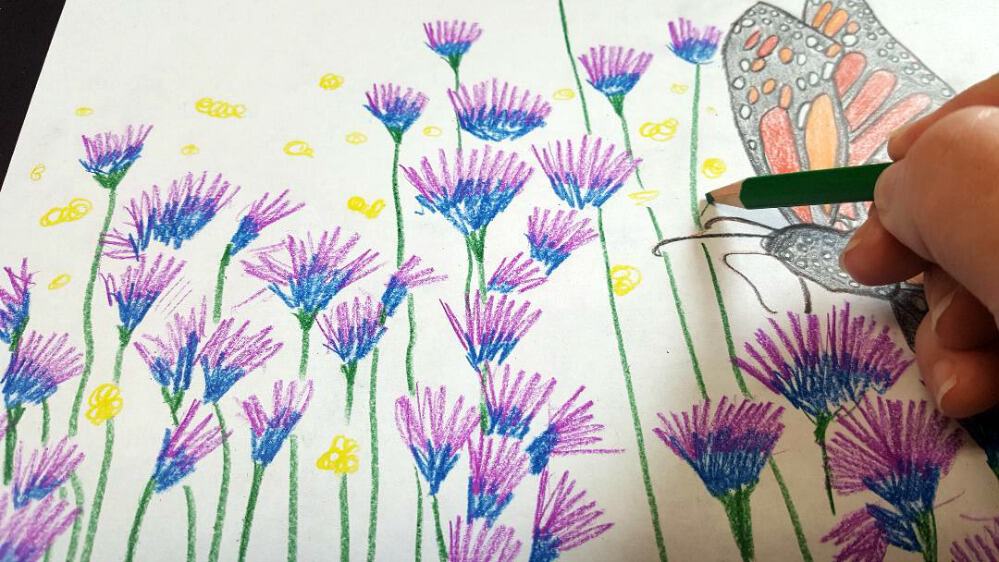 I use dark green to give my iron weeds stems.
The Maped Helix Aqua Pencils glide on the paper. They are almost creamy, like drawing with pastels.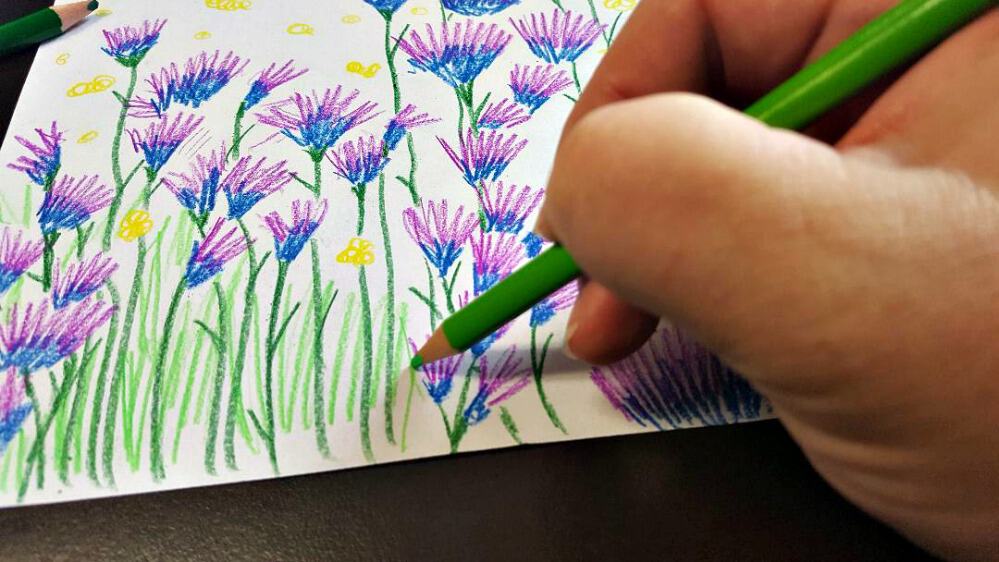 I use the lighter green colored pencil to add blades of grass—basically, scribbles.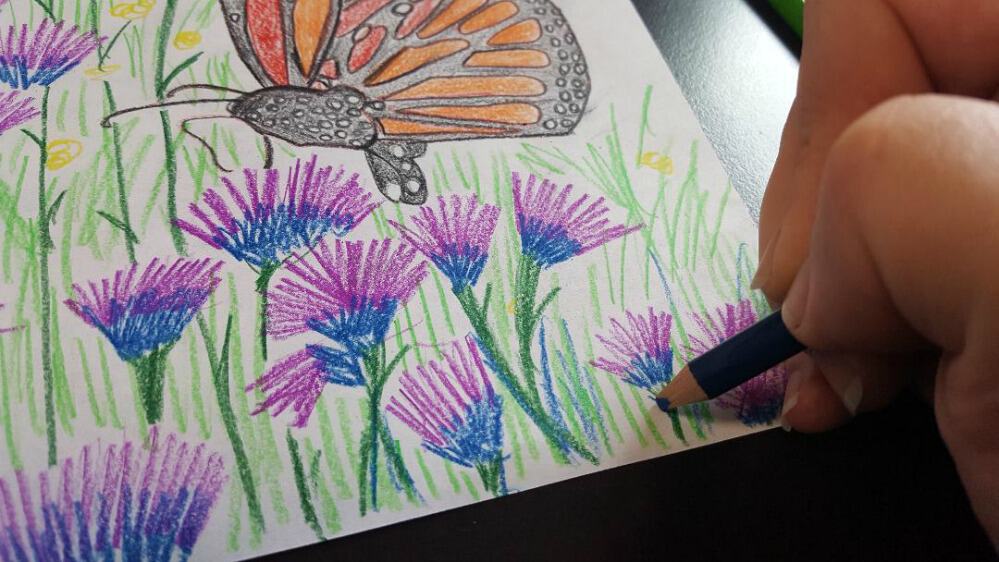 Back in with the dark blue, I add shadows. This will mostly be around the bottom and corners. Adding shadows to one side of the dark green stems will give the picture depth.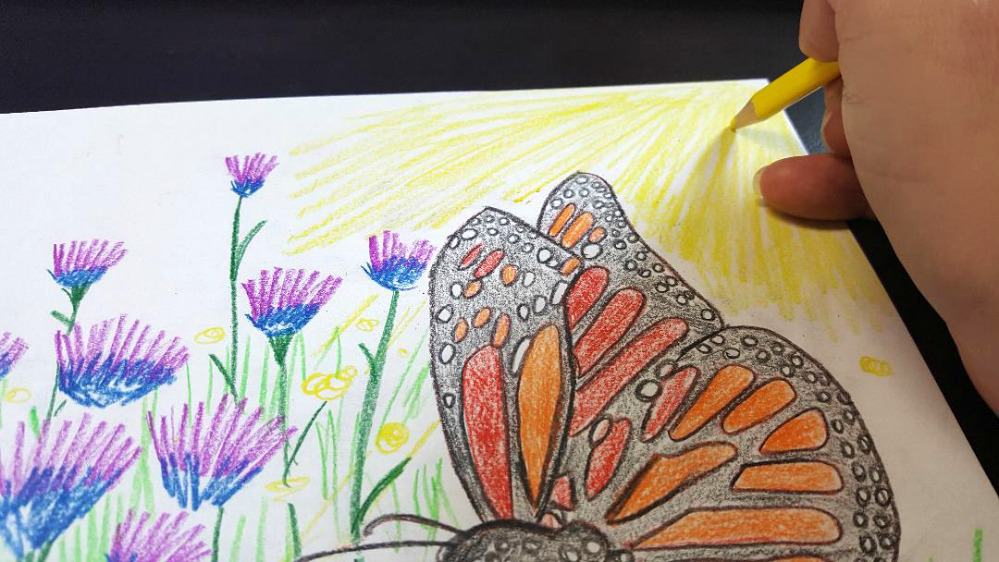 In one corner, I add some sun rays. Gradually, lighten the colored pencil across the top.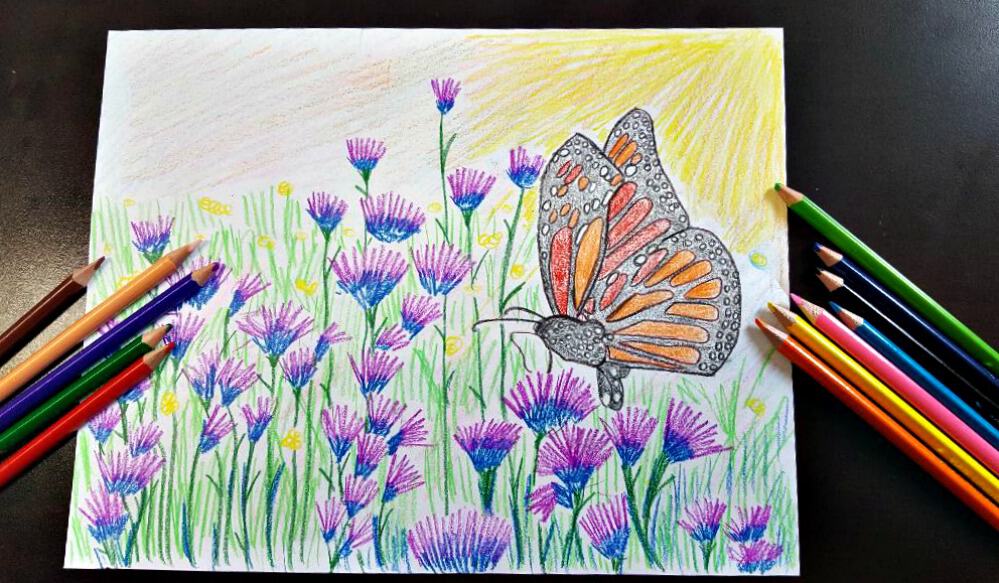 The finished picture with colored pencils looks excellent! By all accounts, I'd be finished.
Maped Helix Aqua Color'Peps are water-soluble colored pencils that work both dry and wet! Simply draw as you normally would, then moisten the included brush.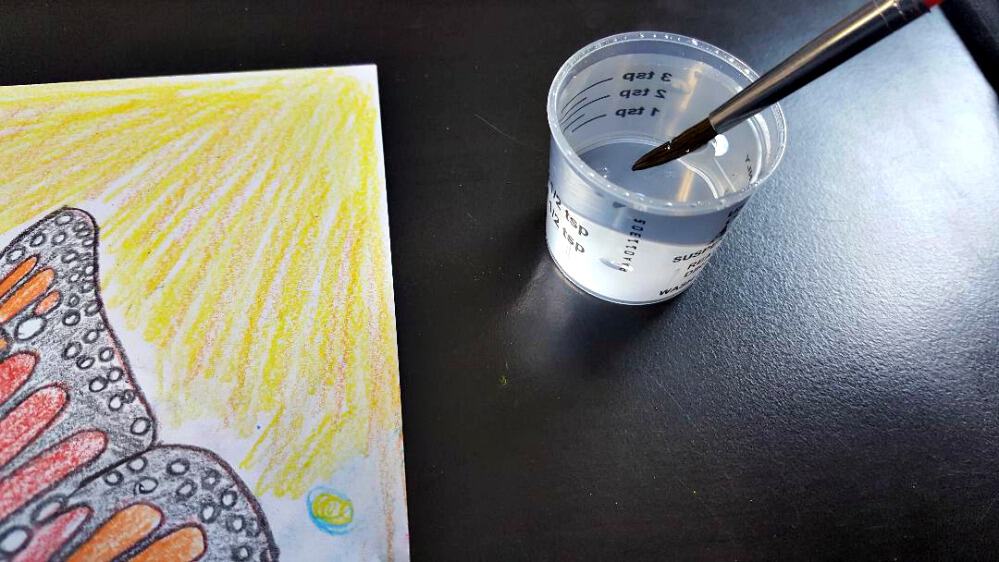 and paint away with the included high-quality paint brush!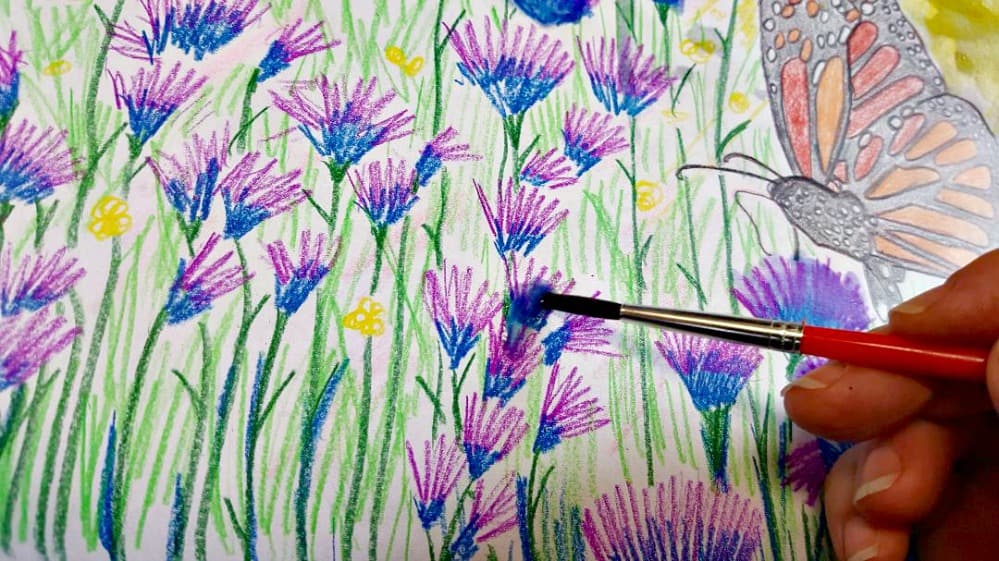 Here's a short video to show it in action on my sunbeams.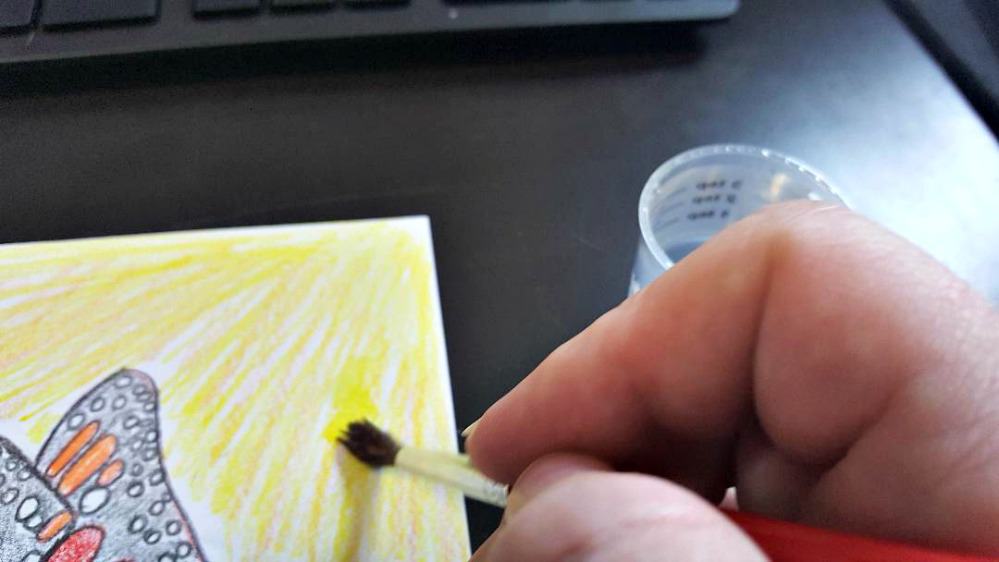 This was the first time I used the Maped Helix Aqua Color'Peps. I love them!
I did learn a few things. When adding water to the darker colors, you'll want to use less water and more precise brush strokes. The color will bleed.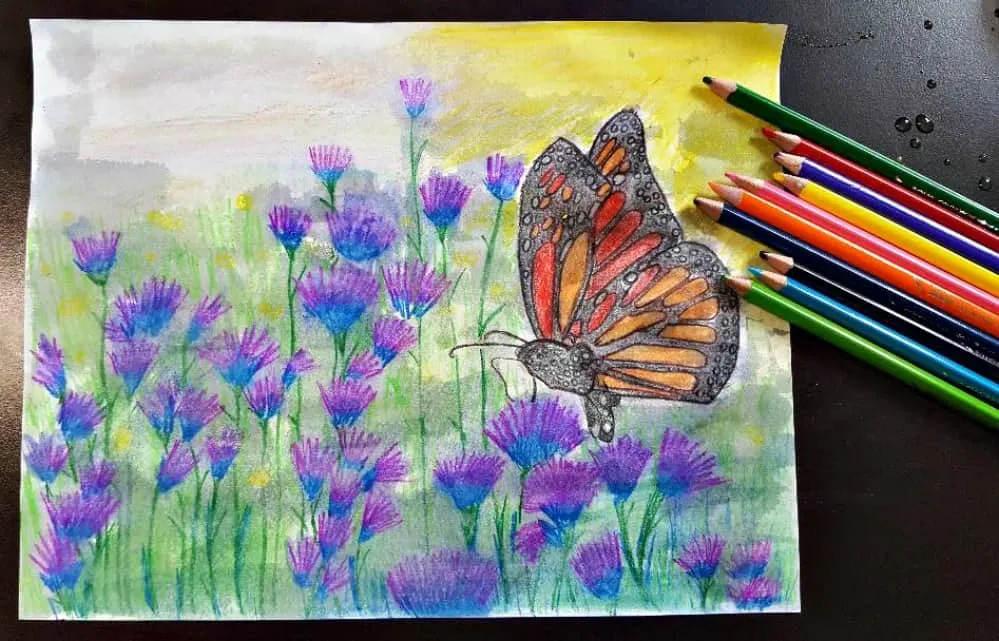 I love the look of watercolor. It softens the colors and lines and I'm coloring it a masterpiece.
Maped Helix Aqua Color'Peps transform your drawing into a watercolor masterpiece.