My kiddos get caught up in their digital devices, and I find myself reminding them that there's a big, beautiful day waiting for them. Then antsy pants Build & Play Kit arrived, and suddenly the kiddos are reimagining playtime.
They've rekindled their love of forts and are taking it to the next level with poles that can be arranged and rearranged in endless configurations.
Made from durable poles and connectors, I found myself comparing the kit to a giant Tinker Toy Kit.
Here's what our Antsy Pants Ice Cream Truck Skeleton looks like: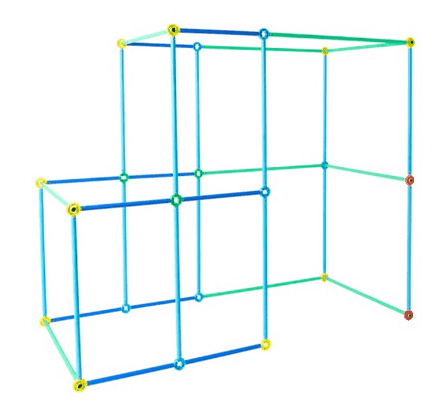 We used the Large Antsy Pants Build and Play Kit.
I watched as the poles and connectors were snapped together.
It was easy to set up…and easy to take down.
So easy it's been up and down since that day.
Each kit comes with a step-by-step instruction booklet that outlines the number and sizes of poles and connectors needed.
Poles and connectors are each color-coded, making it easy for even small children to identify and assemble.
I spent the day watching my children's imagination being sparked.
Suddenly they were creative, collaborating and storytelling.
The neighbor kids joined them, and we were the most popular yard on the block.
Once the skeleton is built with the poles and connectors, add your cover and voila, instant play!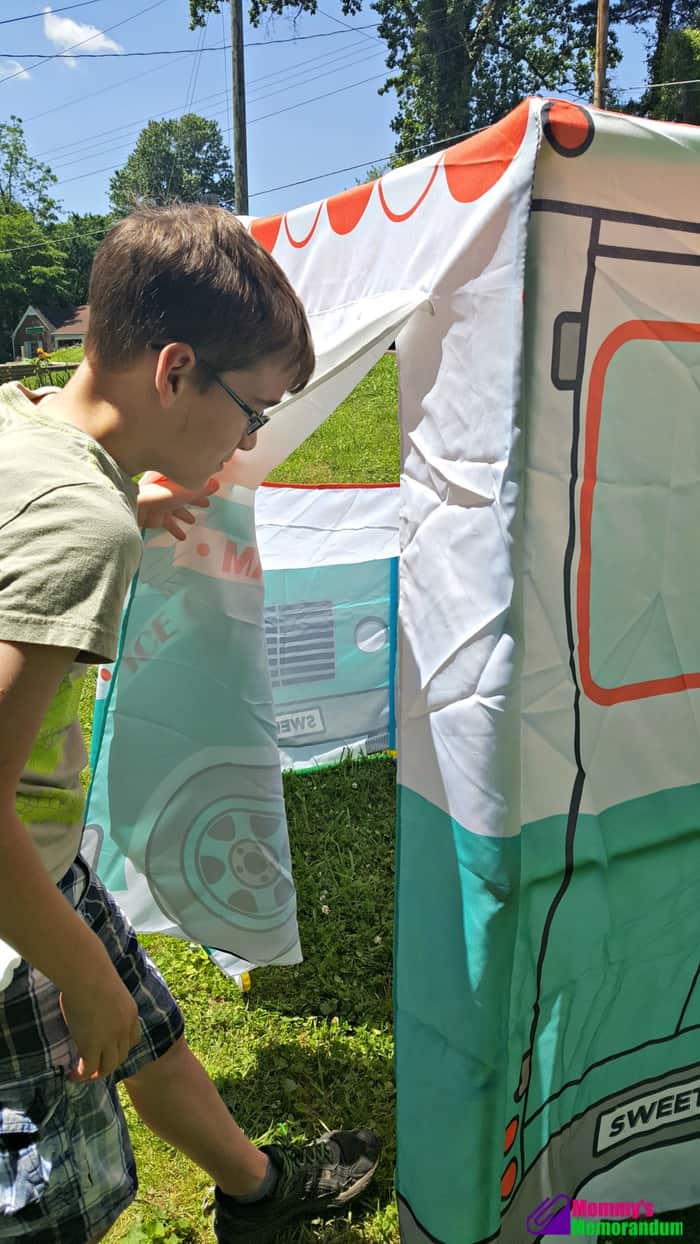 The ice cream truck is an absolute hit, and I've already been asked to bring home an assortment of popsicles so they can step-up their imagination as they hand out ice cream from the windows.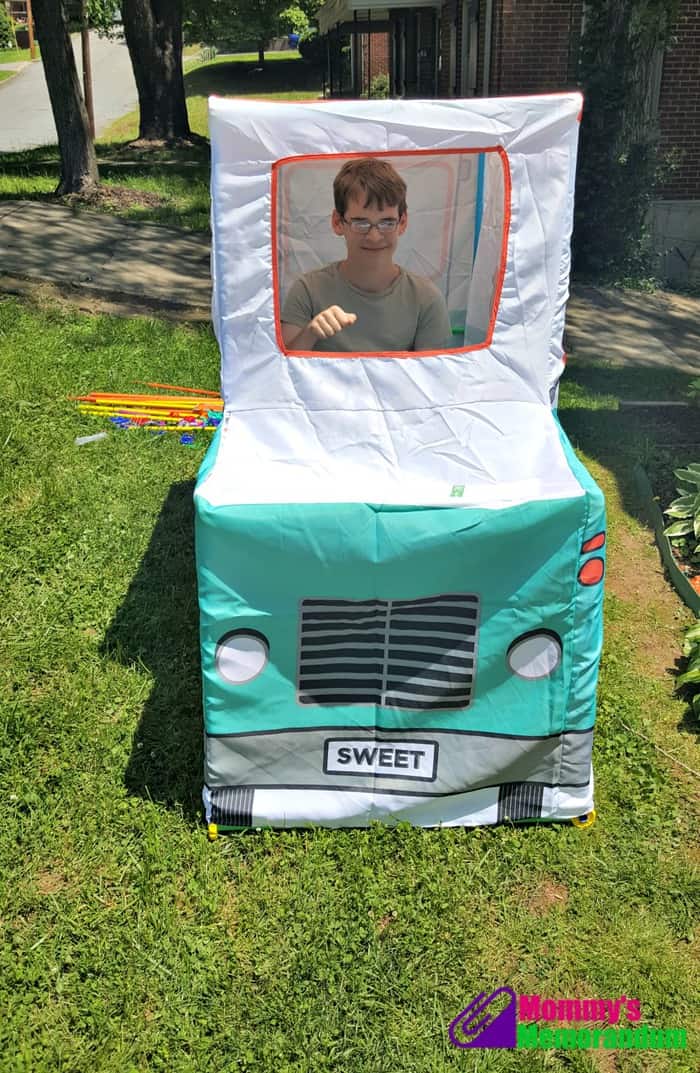 The finished product is lightweight.
We moved it through the yard a few times with no effort or calamity.
It is quick to assemble and disassemble and stores easily for convenient play.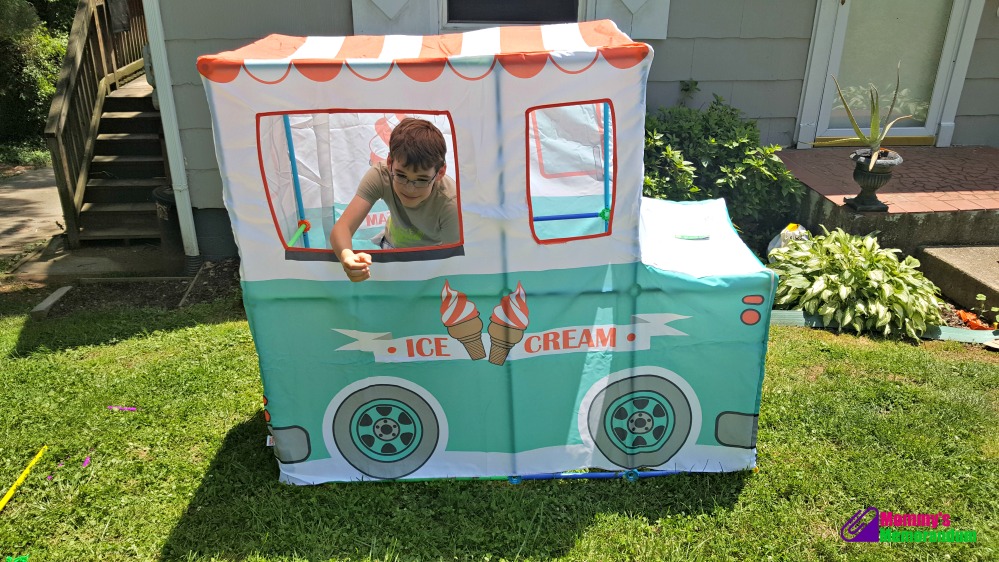 We received the ice cream truck cover, but there are different themes such as pirate ships, castles, lemonade stands and more to make playtime personalized and storytelling something to imagine!
It's playtime that empowers your child to build anything they can imagine and create magical moments for hours on end.
Find Antsy Pants at Target stores nationwide.
---
We received Antsy Pants Large Pole Kit and Ice Cream Truck Cover in exchange for this post. All opinions and our love for forts and build-and-play kits remains our own.