I'd like to think as a parent, and I provide my children with a well-balanced diet that meets all their needs. I'm not taking chances. I give my children vitamins every day. I take my own multivitamin and want to cover all the bases with my children's dietary needs. A great choice is Angry Birds Vita-Chews and Gummies. They are fun and taste great!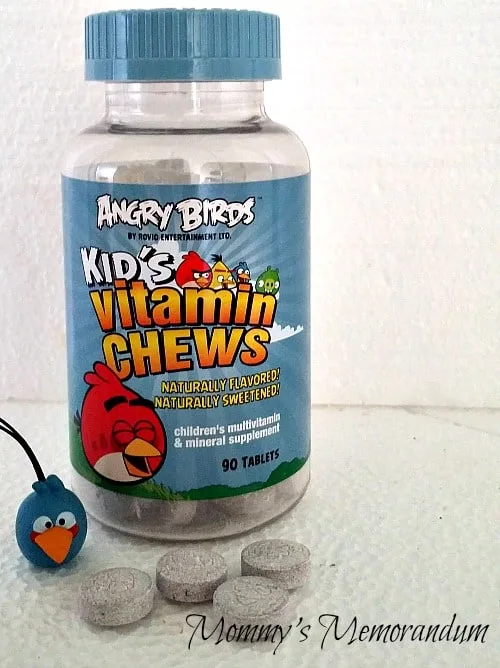 Natrol Angry Birds Kid's Vita-Chews 90 ct. – $13.99
Support Your Child's Growing Cells
We started with Natrol's Angry Birds™ Kid's Vitamin Chews. These vitamin chews taste great and contain 21 Vitamins and Minerals, which support healthy eyes and strong bones in young children. These vita- chews also contain fruits and vegetable extracts that are naturally flavored and naturally sweetened to meet your child's sweet taste receptors.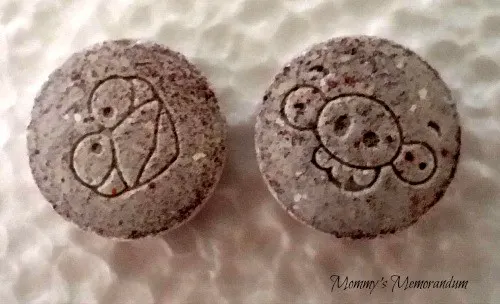 A serving size is three tablets.
They are intended for children four years and older.
Angry Birds™ Kid's Vitamin Chews also support inactive kids' healthy immune systems.
Plus FREE Angry Birds™ Collectible Prize!
Each Angry Birds™ Kids Vitamin Chews come with one of 4 fun Angry Bird™ collectibles that go where you go! Hang from your backpack or trade with friends.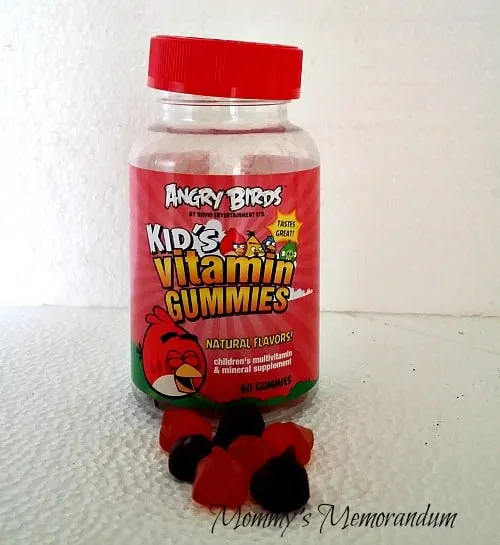 Angry Birds Vitamin Gummies 60 ct — $13.99
My children's favorite is the Angry Birds Gummies. They did a blind taste test between the Angry Birds Gummies and another popular brand, and both my children chose the flavor of the Angry Birds Gummies.
No fillers included, unlike other vitamin gummies!
Angry Birds™ Kid's Vitamin Gummies are a children's multivitamin and mineral supplement in a delicious gummy vitamin. Natrol gummies support the immune system and include Vitamin D for strong teeth and bones. They are made with natural flavors in delicious Mixed Berry, Orange, Strawberry, and Watermelon.
Natrol's Angry Birds™ gummies are made in four fun Angry Birds™ shapes. Taste the Red Bird, the Blue Bird, and the Yellow Bird. Kids will have fun taking the gummies, and parents will also want to join in.
These gummies are a great alternative to vitamin chews.
Recommended serving size is two gummies.
DOES NOT CONTAIN: Milk, Egg, Fish, Crustacean Shellfish, Wheat, Peanuts, Soybeans, Yeast, Artificial Colors or Flavors, Added Starch or preservative.
CONTAINS: Tree Nuts (Coconut)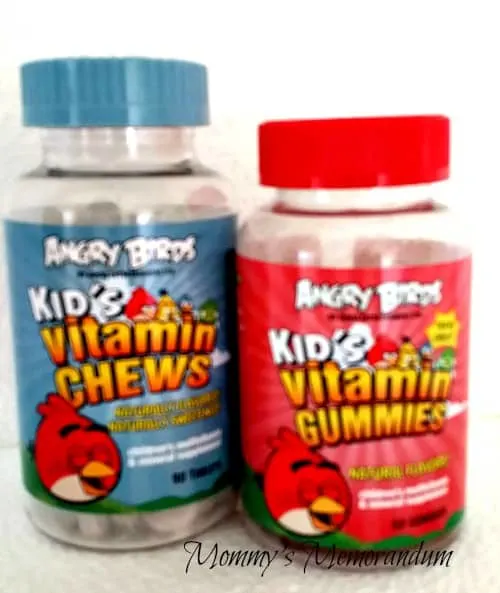 The Angry Birds Kid's Vita-Chews and Gummies are a great way to keep your kids nutrition on track. They fill in the gaps you may be missing. They offer a great flavor, and my kids think they are fun to take.