Wines have been considered as respectable but fragile drinks in most societies throughout history. We have a guide on all you need to know about wine coolers.
It's even said that there are benefits to drinking wine every day.
With the appearance of countless quality wines more or less cheap, there was a need to regulate their temperature to preserve their aromas and flavors better.
Wine coolers have served this function since time immemorial.
Moreover, there are some cases in which its use may be essential, such as when it comes to white wine.
All You Need to Know About Wine Coolers
Types of Wine Coolers
A wine cooler has different sizes and shapes.
The same applies to its price.
With this in mind, what should we do after buying an expensive and succulent wine?
Many stores in the world sell wine coolers, but not always the most expensive will be the best or the one that best suits our needs.
Here are some of the best wine coolers.
The thermoelectric wine cooler is an example of an excellent wine cooler for use in any family environment.
This wine cooler conserves energy since it has been equipped with a Peltier instrument.
It does not consume much electricity so it can be used without fear of the electricity bill.
Besides, it is environmentally friendly and produces less noise than a compressor-type wine cooler.
This device maintains the temperature of the wine according to the instructions on the wine bottle label and, therefore, also preserves its flavor.
This wine cooler takes up little space in a room, making it one of the most preferred.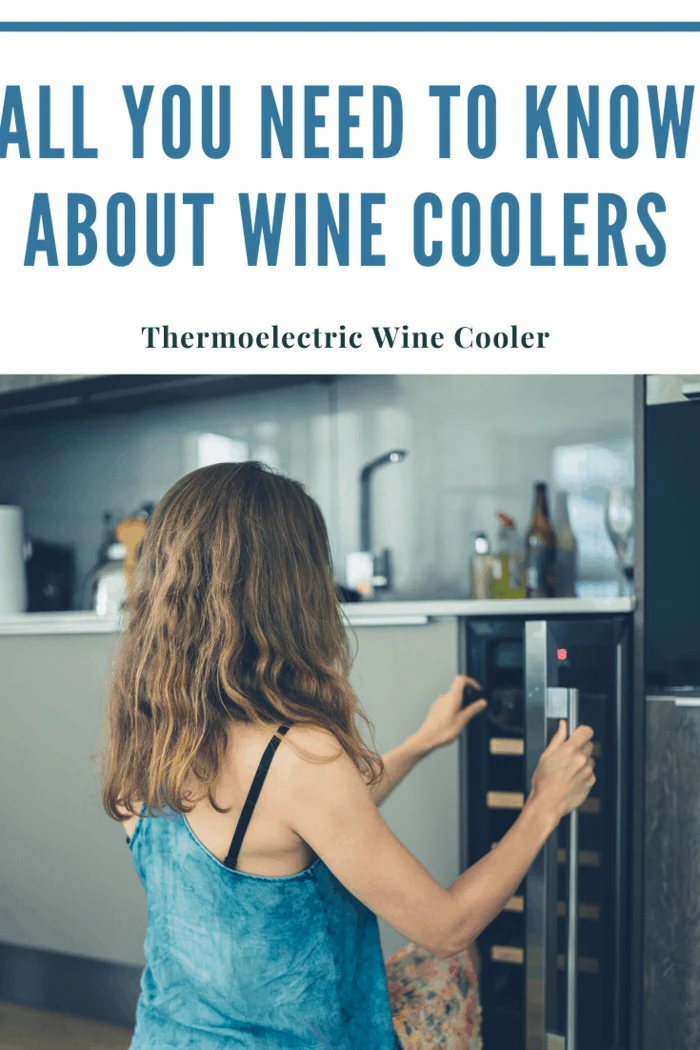 The compressor is another type of classic wine cooler.
Little by little, it has been modernized, using the latest touch technology.
This device gives the consumer various options for storing wine with the numerous shelves provided in it.
Choosing the right compressor can be very difficult.
A customer should check before buying the shelves, the doors, the cooling system, the ventilation, and the construction tools.
A compressor-type wine cooler works similarly to a refrigerator.
However, it emits great vibration sounds that are disturbing.
It also consumes a lot of energy and is expensive to maintain.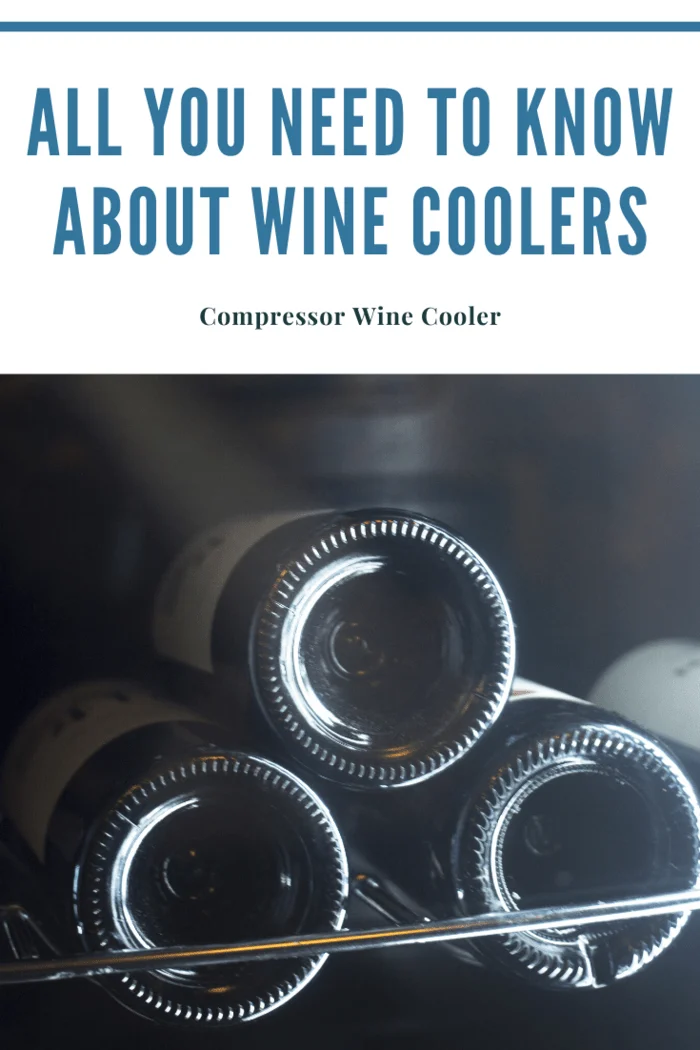 Uses of a Wine Cooler
How should we use a wine cooler correctly?
This may seem tiring and painful, but it is not. Any wine cooler deserves as much attention as the wine itself.
This includes a cleaning and storage process.
From here, it should be borne in mind that its use can modify the aroma and taste of the wine: In red wines, for example, the taste of the wine will become softer over time. Therefore, it will lead to a delicious flavor.
Appearance is another thing to consider.
The wines can change color depending on the period of time one stores them.
Therefore, before storing the wine, you must carefully read the instructions on the label and understand the time the wine must pass to mature appropriately.
Make sure you know the temperatures required for wine before storing it in a wine cooler. (Today.com can help)
The process of cleaning a wine cooler is simple.
Turn off the power and remove the racks from the cabinets.
Clean the frost and moisture that can be seen using a clean, dry cloth.
Then, connect it again, and you can re-store the wines.
You should clean it about four times a year to achieve better results.
The Best (and Worst) Places to Install a Wine Cooler in Your Home
Once your collection has grown enough to invest in a wine cooler, you probably have two questions in mind.
Which wine cooler best suits your needs? (Home Brew)
And once you have selected the correct one, is there a place where you should not put it?
Selecting a wine cabinet or wine cooler is mostly a matter of personal preference and will depend on your desired aesthetics and capacity.
And as a high-quality wine cooler maintains a constant temperature, low vibration and prevents excessive exposure to light, you can place it almost anywhere.
Several places have conditions that could negatively affect the quality of your collection.
Bad Locations for Wine Coolers
When deciding where to place your wine cooler, avoid a location that has the following three problems:
Too much light
Sunlight deteriorates wine, and even electric lights can cause labels to fade.
So make sure the sun does not shine in your fridge at any time of day, keeping in mind that the sun changes every season.
Also, avoid places where strong lights will be on for hours each day.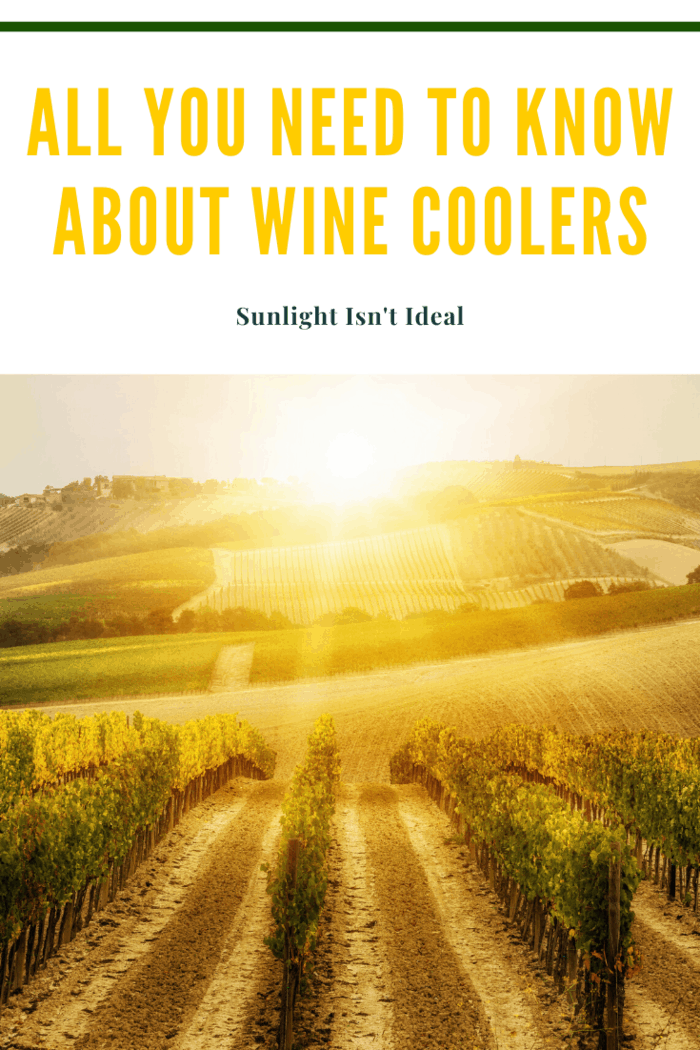 Temperature fluctuations
Being within the degrees of the ideal storage temperature is not likely to harm the wine.
It is the extreme temperature fluctuation that causes rapid deterioration.
Therefore, do not place the refrigerator where it is difficult to keep the temperature constant, such as a patio or a porch where it may be near the freezing point at night or too hot during the day.
Insufficient ventilation
Finally, make sure the system has adequate ventilation.
Built-in wine coolers usually have front ventilation so that they can be placed almost anywhere.
Independent wine coolers with rear or side ventilation should have about two inches of empty space on all sides.
Best Places to Install a Wine Cooler
As long as you avoid "problem locations," your options are quite open and include the following.
According to The Daily Meal, the ideal temperature for serving sweet wines can be as low as 43 degrees Fahrenheit, while the ideal temperature range for a cellar is 50 to 55 degrees.
The best temperature to serve the wine varies depending on the variety.
Due to these differences, some people keep a small refrigerator in the cellar to have a few bottles ready to serve at all times.
Keep in mind that any heat produced by your refrigerator will go against the cooling system that controls and maintains the cellar's temperature.
Therefore, ensure that your cooling system considers this additional heat load.
If your cellar does not have a refrigeration system, pay attention to the heat produced by the refrigerator and ensure that the cellar temperature does not rise above its desired level.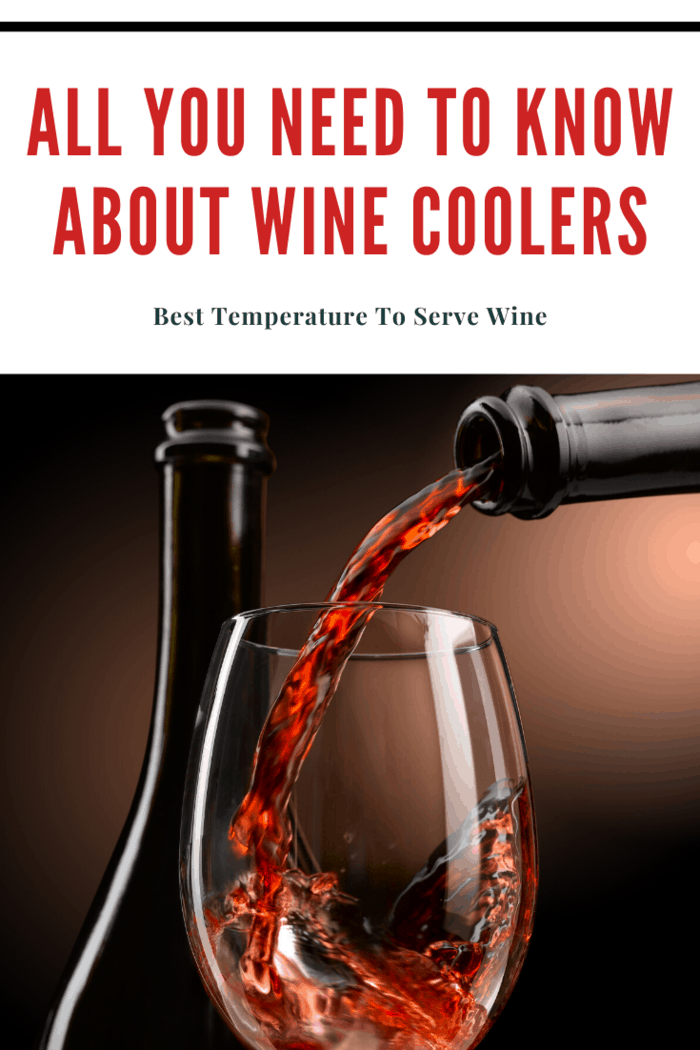 In the kitchen
This is one of the most popular places for obvious reasons.
Its wine is conveniently available to serve guests and even for their own enjoyment while preparing meals.
There are even small wine coolers that fit on the countertop.
Next to the Bar
Its dry bar or wet bar is a natural place for a small wine cooler.
You could use a small unit here to serve while keeping a larger refrigerator stored elsewhere.