I received The ABCs of Yoga for Kids 2015 Calendar in exchange for this post.
In my social group, I have many yoga enthusiasts. My children love to do yoga poses we find on Yoga Journal, while they watch TV, and I admire their flexibility. I have come to know part of life is stress. I want my children to have a coping mechanism to help them release the stress and be empowered.
It's not just my children. I visit their school, and I see children under siege of obesity. According to the Centers for Disease Control and Prevention, 32 percent of American children and adolescents are overweight or obese. Childhood obesity has more than doubled in my lifetime. It makes sense, we are held hostage by our fear of letting our children out of our sight. We can't compete with technology. It all limits a child's inclination to engage in physical activity. Yoga for Kids is awesome!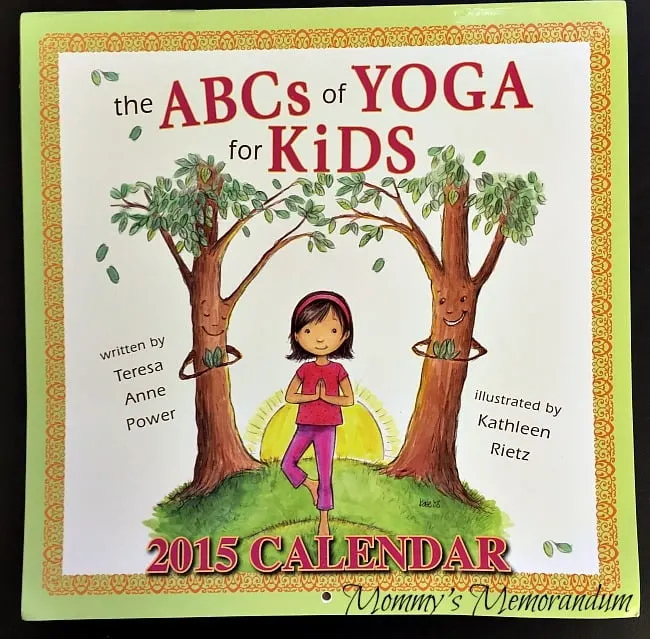 To encourage engagement, award-winning and best-selling author and yoga instructor Teresa Anne Power, has created a calendar that encourages children to explore the mind, body and spirit through vibrant illustrations. It's a gentle introduction to simple yoga postures and inspires everyone to be rejuvenated in a fun new way.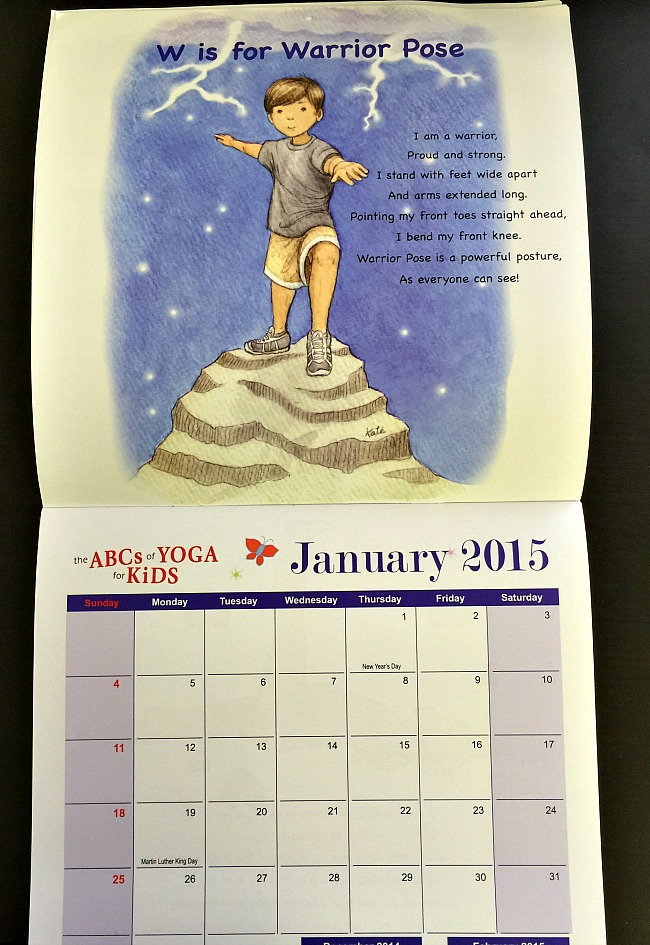 With The ABCS of Yoga for Kids calendar, my kiddos are able to learn new poses.
Each month there is a new pose. My kiddos love the illustration as well as the rhyming vignettes. The ABCs of Yoga Calendar uses the alphabet, rhyming poems, and adorable illustrations. Each month a new child-friendly yoga pose is featured for children to practice. The poses are those that promote flexibility and coordination.
They are learning flexibility, coordination, and ways to lead healthy activities into their daily lives that can be carried into adulthood.
The calendar itself has good-sized blocks to record important events, appointments, and other daily activities.
We are enjoying this calendar, and I think it is a clever, fun way to get children (even the family) engaged in activity that develops better health.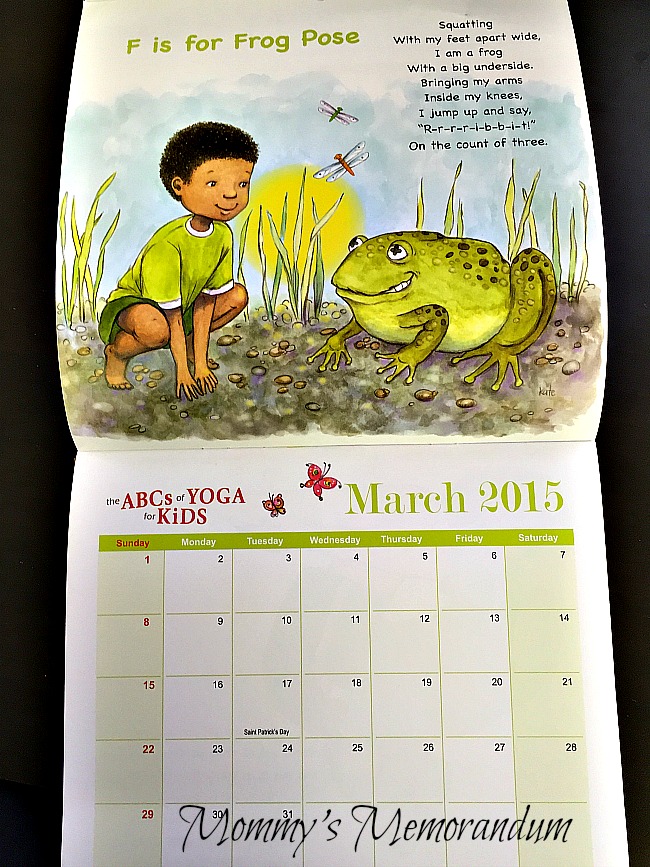 The ABCs of Yoga for Kids calendar is a great reminder to add yoga to your daily routine and get the kids involved in it too.