Often times life is so hectic and busy that we rarely take time out of our schedule to practice self-care and compassion. Practicing self-care can be simple and does not have to be time-consuming. It also does not have to entail an exasperating workout or any other wellness activity that you have come to dread, such as dieting. Self-care can be as easy as picking one thing to infuse into your daily routine that will help you feel better about yourself as well as your life. Here are three ways to add yoga practice to your daily routine.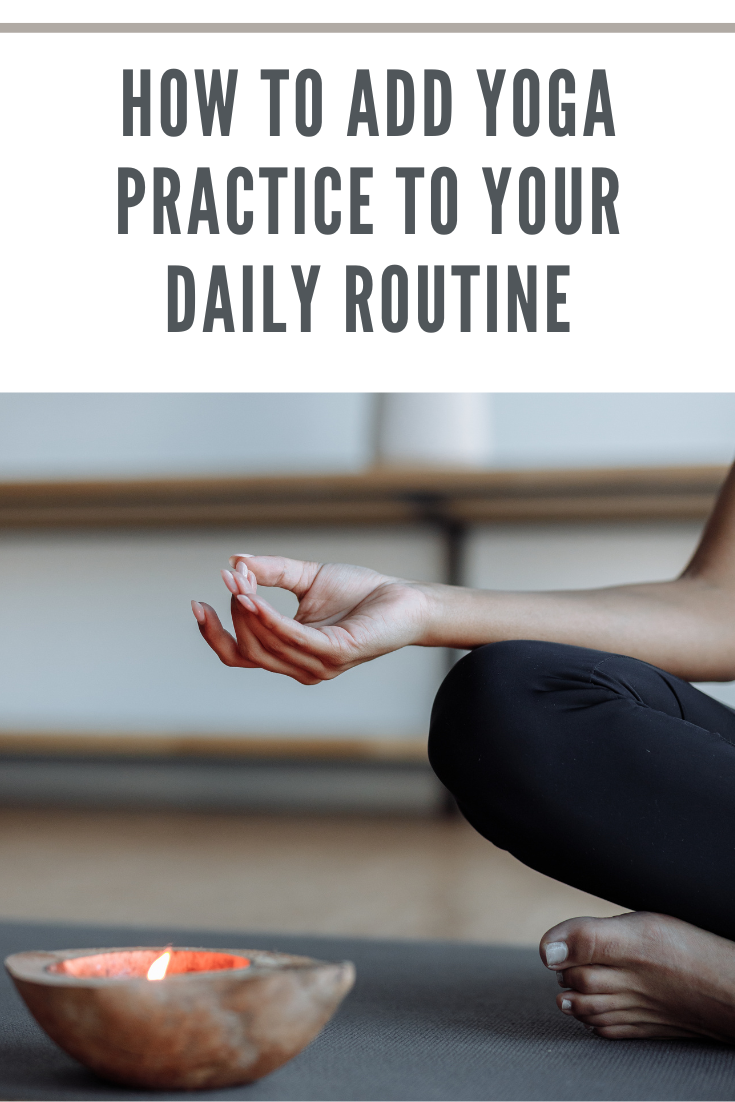 Yoga practice is an outstanding expression of self-care and love as it enriches the mind, body, and soul. On your yoga mat, you can connect your mind with your body. You also have the ability to reflect and flow through motions that will leave you feeling more relaxed, in control of your body, and resilient.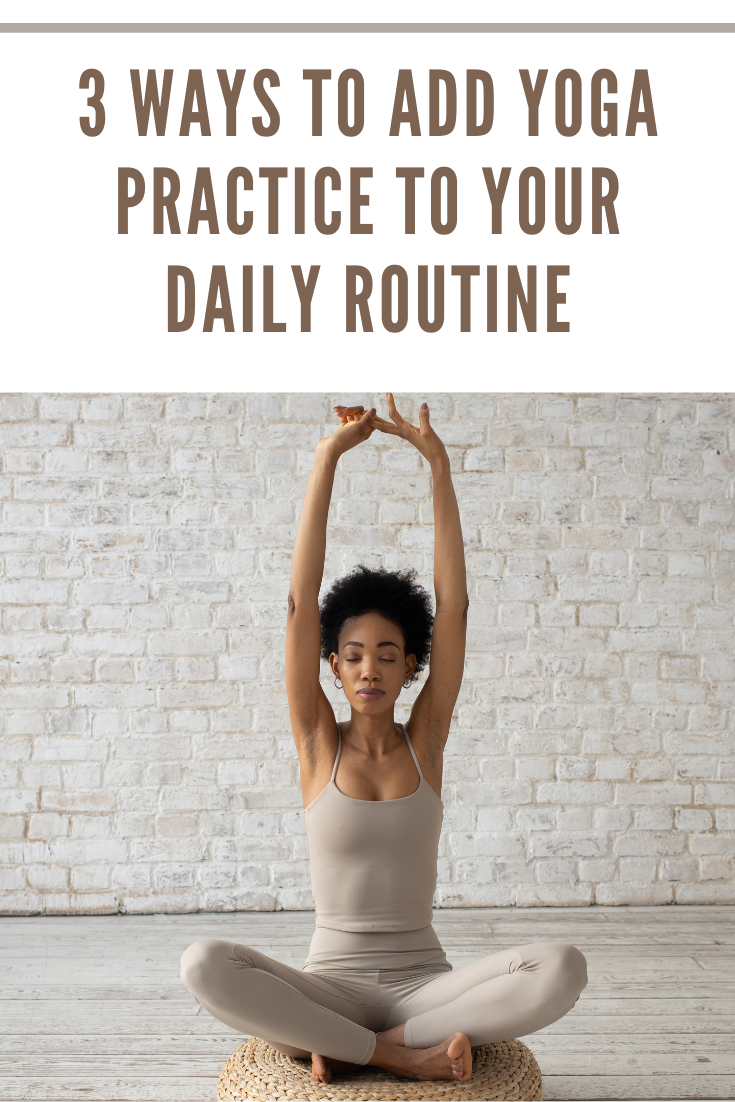 3 Ways to Add Yoga Practice to Your Daily Routine
Commit to taking a class.
There are a variety of yoga class types that one can take. Whether you are looking for an intense workout or a relaxing, restorative class, you can find a studio that will offer what you are looking for. There are various types of classes, but some of the best are tantra, power, or restorative yoga.
For those interested in Tantra, is a wonderful studio to look into. Tantra is a practice that includes meditation and chakras theory in each class. There are classes offered weekly as well as workshops and even retreats.
Power yoga, also known as Bikram, is conducted in a heated studio. You often experience deeper positioning in your poses because your muscles become more malleable due to the heat. Prepare to sweat a great deal in this type of class.
Restorative classes are relaxing. Most of the time, the poses will help your body stretch and open up. You will feel yourself relieving stress while maintaining a certain pose for 5 to 10 minutes.
Download an app.
Finding time to take an hour out of your day to attend a live class is often very challenging. If you own a smartphone, look into downloading a yoga app. Many apps are available to help you practice yoga wherever you are. The apps are great for those who want to practice yoga in the comfort of their office or even while traveling. Needing an extensive period of time to practice yoga is a myth. You can practice yoga for 5 minutes or as long as you want. What is important is that you are putting yourself first and doing something healthy for your body.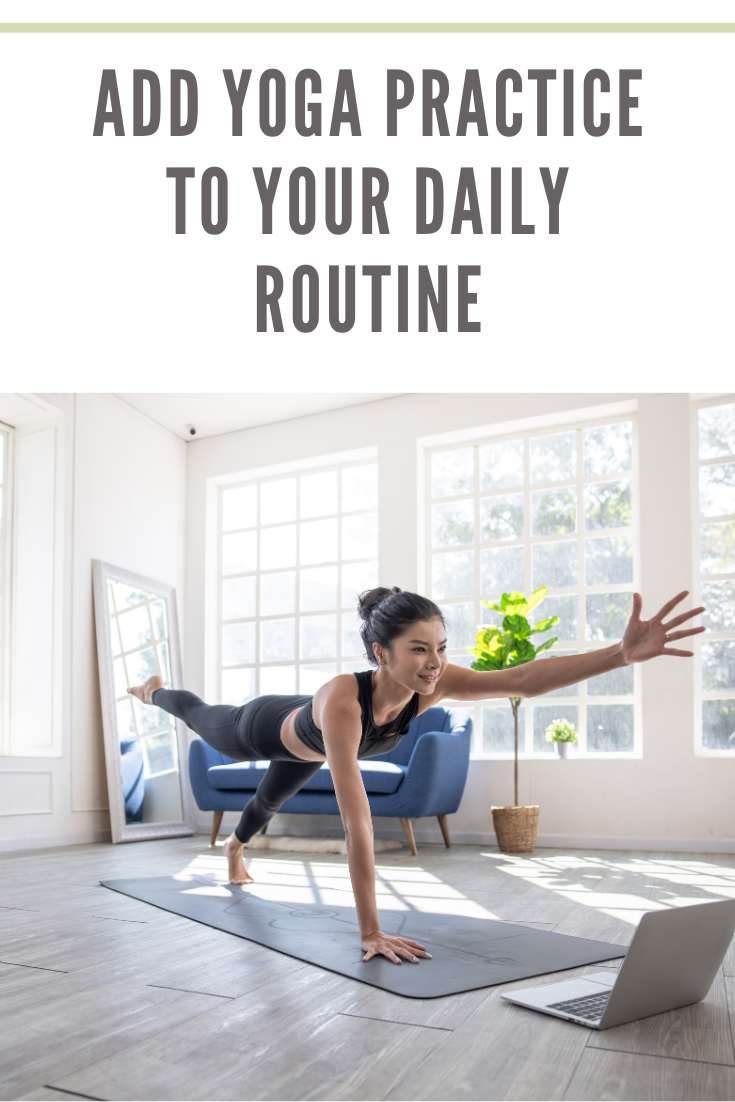 Practice at home.
The convenience of practicing yoga at home can be very enticing. Just make sure that you do so in a room that is away from the rest of the family. Yoga is a time for you to reflect and enjoy working on yourself. Some find they enjoy yoga just as much when practicing with their family. Should this be the case for you, inviting your family to participate in the practice can be a great opportunity for the entire family to connect and with their mind, body, and spirit.