Step into a world of enchantment and elegance at the most anticipated event of the year—A Royal Ball… Prom 2023! A night of regal celebration, where dreams come true and memories are made. Prepare to be swept away by the grandeur and sophistication of this extraordinary evening.
Experience the Magic: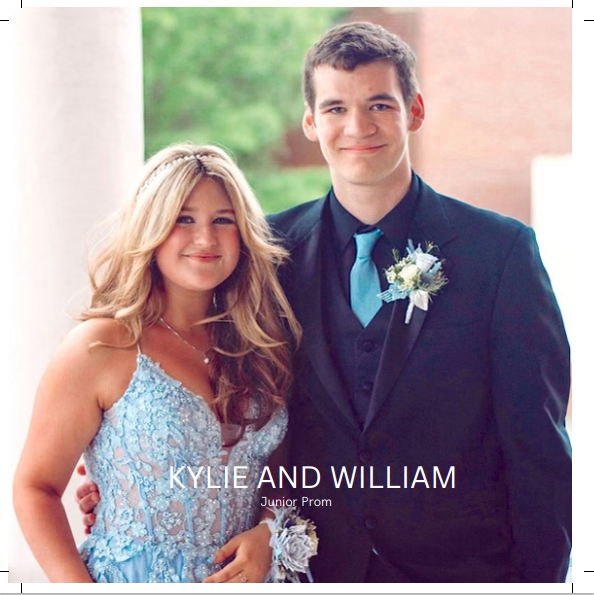 The Promposal
On March 15, he went to her tennis match and after the game, presented her with a tennis racket decorated with layers of beautiful hydrangea flowers. A tennis ball with the word "Prom?" written on it rests on the net, and a card that reads, "We'd Be the Perfect Match." Read how to make this easy tennis themed promposal.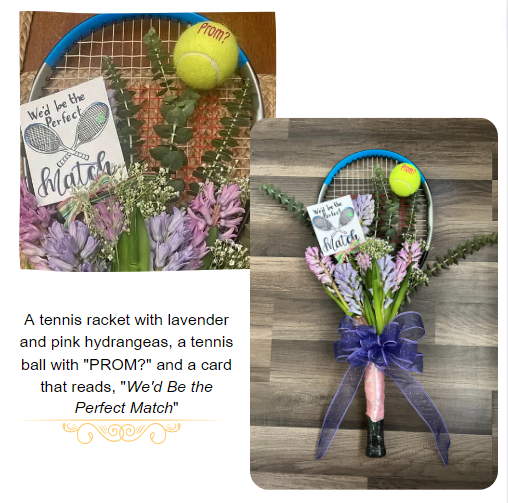 Love wins, and this promposal has become a match point in their journey together. As they celebrate Prom, they'll create beautiful memories that will forever be etched in their hearts.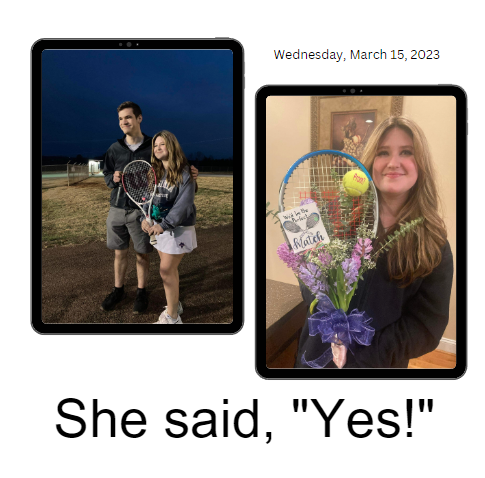 Finding the Perfect Prom Dress:
"All The Rage" Prom Dress Boutique in Roanoke, Virginia
Welcome to "All The Rage," the premier prom dress boutique in Roanoke, Virginia. Located in the heart of the city, this boutique is a haven for fashion-forward individuals seeking the perfect prom dress that will make them feel confident, beautiful, and ready to make a statement.
An Unforgettable Selection:
At "All The Rage," they understand that every individual is unique and deserves a dress that reflects their personal style and personality. That's why they curate an extensive collection of the latest trends and timeless classics, ensuring there's a dress for every taste and preference.
Explore their boutique and discover an array of stunning prom dresses in various styles, colors, and sizes. From glamorous ball gowns to sleek and sexy silhouettes, they have carefully selected designs from renowned designers to provide you with an unparalleled selection.
Unmatched Personalized Service:
At "All The Rage," they believe that finding the perfect prom dress should be an enjoyable and stress-free experience. Their friendly and knowledgeable team of fashion consultants is dedicated to providing you with personalized attention and expert advice. They'll take the time to understand your vision, guide you through the options, and help you find the dress that complements your unique style and body shape.
Make Your Appointment Today:
We invite you to visit "All The Rage" and experience the exceptional service and exquisite selection that sets them apart. To ensure that you receive our undivided attention, we recommend making an appointment. Their team is eager to assist you in finding the prom dress of your dreams and making your prom night truly unforgettable.
At "All The Rage," They believe that your prom night should be filled with excitement, confidence, and a dress that makes you feel like the belle of the ball. Let them be a part of your prom journey, helping you find the perfect dress that will leave a lasting impression.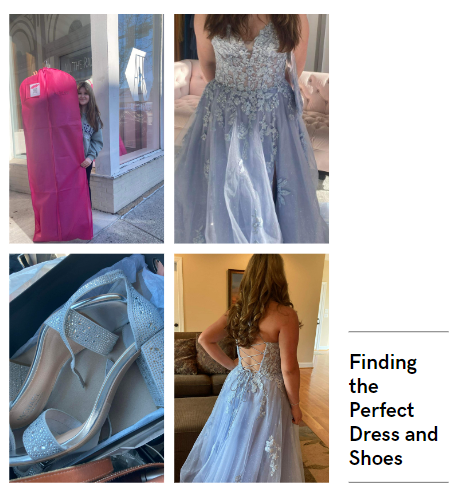 The Tuxedo
Men's Wearhouse Tuxedo Rentals: Your Destination for Stylish Formal Attire
When it comes to dressing sharp for formal occasions, Men's Wearhouse is the go-to destination for tuxedo rentals. With a reputation built on quality, style, and exceptional customer service, Men's Wearhouse offers an extensive range of tuxedos and accessories to ensure you look your best for any special event. (Save $50 on tux rental)
The Perfect Fit:
At Men's Wearhouse, they understand that a well-fitted tuxedo can make all the difference. Their experienced staff is committed to providing personalized attention to help you find the perfect fit. Whether you're a classic gentleman or prefer a more contemporary style, they offer a diverse range of sizes, cuts, and styles to accommodate every body type and fashion preference. Their expert tailors will make any necessary adjustments to ensure your tuxedo fits flawlessly.
A Selection to Impress:
From timeless elegance to the latest trends, Men's Wearhouse offers an impressive selection of tuxedos to suit any occasion. Choose from classic black tie attire, sleek modern styles, or opt for a themed ensemble to match the event's unique theme. Their collection includes a variety of designer brands known for their craftsmanship and attention to detail, ensuring that you'll find a tuxedo that suits your personal style and makes a lasting impression.
Convenience and Flexibility:
Renting a tuxedo from Men's Wearhouse is a hassle-free experience (Save $50 on tux rental). They understand that time is valuable, so we've made the rental process simple and convenient. Visit one of their many store locations or browse their online catalog to find the perfect tuxedo for your event. Their knowledgeable staff will guide you through the selection process, answering any questions you may have and offering expert advice.
Complete Your Look:
A tuxedo is not complete without the right accessories. Men's Wearhouse offers a wide range of stylish add-ons to complement your ensemble. From formal shirts and ties to shoes, vests, and cufflinks, They have everything you need to create a polished and cohesive look. Our accessories are carefully curated to ensure they perfectly coordinate with your chosen tuxedo, allowing you to express your individuality and make a statement.
Exceptional Customer Service:
At Men's Wearhouse, customer satisfaction is their top priority. Their friendly and knowledgeable staff is dedicated to providing exceptional service at every step of the rental process. Whether you need guidance in selecting the right tuxedo, assistance with measurements, or advice on styling, Their team is here to help. They strive to make your experience with us enjoyable and stress-free, ensuring that you feel confident and comfortable in your formal attire.
Rent with Confidence:
With Men's Wearhouse, you can rent a tuxedo with complete peace of mind. Their tuxedos are meticulously maintained, and they guarantee the highest level of quality. They offer convenient pickup and return options, making the rental process seamless and hassle-free.
Visit Men's Wearhouse Today:
Experience the unmatched quality and style of Men's Wearhouse tuxedo rentals. Visit one of their store locations or explore their online catalog to find the perfect tuxedo for your next formal occasion. Let them help you make a lasting impression with a sharp, tailored look that exudes confidence and sophistication.
At Men's Wearhouse, they believe that every gentleman deserves to look his best. Trust them to provide you with exceptional formal attire and exceptional service, so you can step into any event with style and confidence.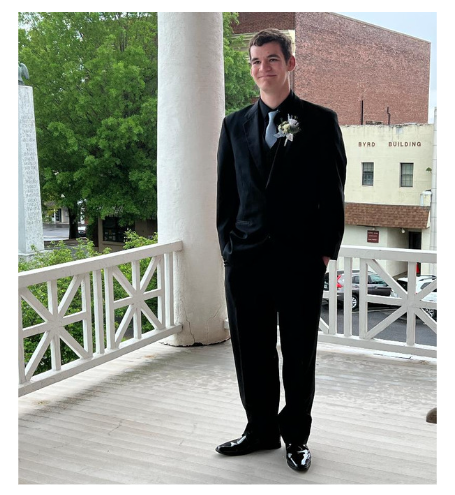 The Pick Up:
There were nerves and excitement for the pickup. The weather was rainy, and the photos were at another location.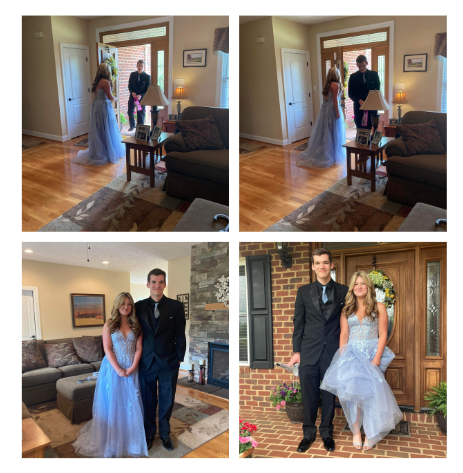 Prom Photo Shoot
The Old Courthouse Uptown in Martinsville, Virginia is a historic landmark that holds significant cultural and architectural value.
Here's some information about this noteworthy establishment:
Historical Significance: The Old Courthouse Uptown, also known as the Martinsville-Henry County Courthouse, is a beautiful building with a rich history. Constructed in 1824, it served as the county courthouse until 1932 when a new courthouse was built. Since then, the Old Courthouse Uptown has been repurposed for various community uses, including cultural events, art exhibits, and civic gatherings.
Architectural Marvel: The Old Courthouse Uptown showcases remarkable architecture, reflecting the neoclassical style prevalent during its construction. The building features prominent Greek Revival elements, such as its pedimented portico supported by Doric columns. Its symmetrical design, elegant façade, and grand entrance make it a visually captivating structure that stands out in Martinsville's historic district.
Preservation and Adaptive Reuse: Recognizing the building's historical significance, the Old Courthouse Uptown has undergone preservation efforts to maintain its architectural integrity. The adaptive reuse of this landmark has allowed it to serve as a cultural hub, contributing to the vibrancy of the Martinsville community while preserving its historical heritage.
Community Events and Exhibits: Today, the Old Courthouse Uptown serves as a venue for various community events and exhibitions. It hosts art shows, historical displays, performances, lectures, and more, contributing to the cultural enrichment of Martinsville and attracting visitors from near and far. The building's unique atmosphere adds a touch of historic charm to any event held within its walls.
Uptown Revitalization: The presence of the Old Courthouse Uptown is part of a broader effort to revitalize Martinsville's historic uptown area. With its architectural grandeur and connection to the city's past, the courthouse stands as a symbol of the area's history and serves as a catalyst for the revitalization of surrounding buildings, businesses, and the overall community.
Visitor Experience: Visitors to the Old Courthouse Uptown can enjoy guided tours to explore its architectural features and learn about its historical significance. Additionally, attending one of the various events or exhibits hosted at the venue provides a unique opportunity to immerse oneself in the local arts and culture scene.
If you're in Martinsville, make sure to visit the Old Courthouse Uptown to experience the architectural splendor and immerse yourself in the rich history of this remarkable landmark. Whether attending an event or simply appreciating its grandeur, the Old Courthouse Uptown is a testament to the enduring legacy of Martinsville, Virginia.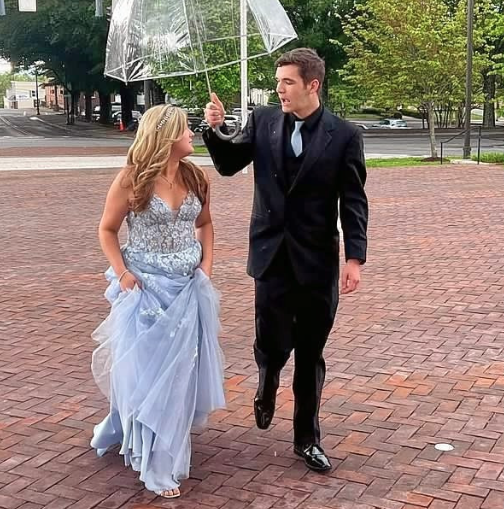 We had reservations for the balcony.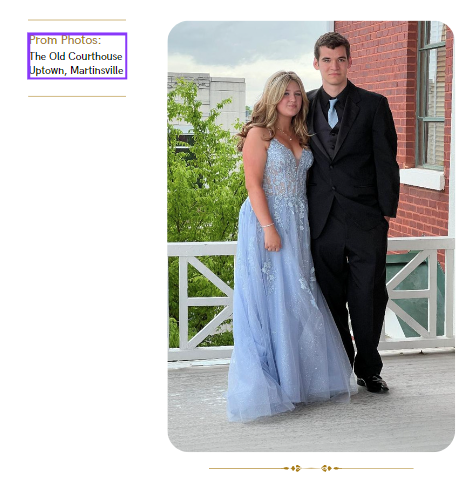 The Corsage:
The Meaning of Giving a Corsage to Your Prom Date:
The tradition of giving a corsage for prom holds symbolic meaning and serves as a gesture of honor, respect, and admiration.
Here's the significance behind giving a corsage:
Symbol of Honor: By presenting a corsage to your prom date, you are honoring and recognizing her as your chosen companion for the evening. It's a gesture that signifies the importance and significance of the event and your appreciation for her company.
Expression of Respect: Giving a corsage is a sign of respect for your date. It shows that you hold her in high regard and want to make her feel special on this formal occasion. It's a way of acknowledging her presence and expressing your admiration.
Symbolic Connection: The corsage, typically worn on the wrist or pinned to the dress, symbolizes the connection between the couple. It serves as a visual representation of your partnership and unity for the prom night. The corsage also complements the attire, adding an elegant touch and enhancing the overall aesthetic of the evening.
Symbol of Tradition: Corsages have been a part of prom traditions for many years. By adhering to this custom, you are paying homage to the history and cultural significance of prom. It creates a sense of continuity and connects your prom experience to those of previous generations.
Expression of Affection: The act of giving a corsage can also be seen as a romantic gesture. It conveys your affection and shows that you care about making your date feel special. It's a way to express your feelings in a formal and traditional manner.
Memorable Keepsake: The corsage itself serves as a keepsake for your date. After the prom night, she can preserve the corsage as a memento, a tangible reminder of the memorable evening you shared together.
Overall, giving a corsage for prom is a symbolic gesture that signifies honor, respect, admiration, and a connection between you and your date. It adds a touch of elegance to the occasion and demonstrates your appreciation for her presence on this special night.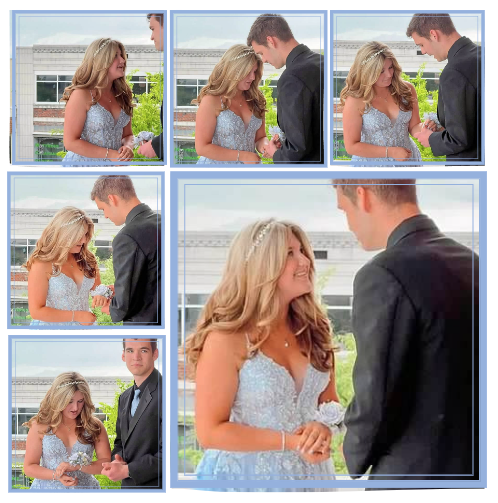 The Most Incredible Prom Corsage
My son is a romantic and attention detail is his forte. He put a lot of thought and heart into creating the most incredible prom corsage for his date. He used Simply the Best Florist in Martinsville, VA and Sharon used his ideas to create the most incredible, meaningful corsage.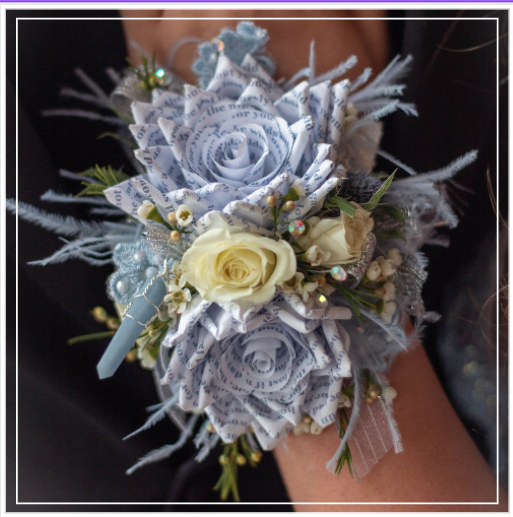 Every detail in this corsage has special meaning:
Paper Roses

, as they are timeless, with the lyrics to our song,"If Not You," printed in the same color as the dress for an extra touch of romance.

Feathers and ribbon from the dress

to match seamlessly!

Angelite pendant

, as it's believed to be a medium of communication with angels, so our Aunt Kims can be a part of our first prom too.

Thistle

, the National Symbol of Scotland, since Morrison has Scottish roots, and it grows abundantly in Utah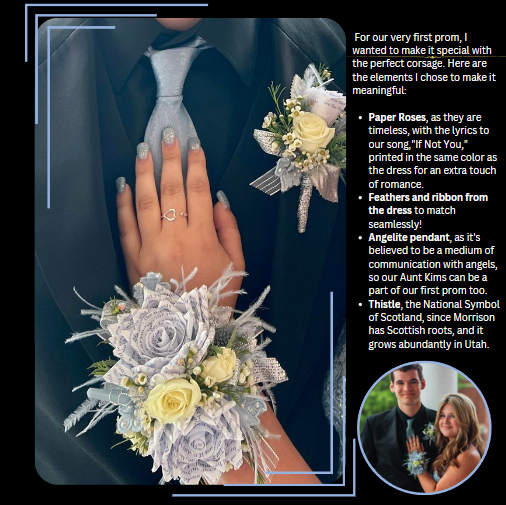 The Boutonniere
Tradition:
Giving a boutonniere to your date for prom is a tradition that holds significance and serves as a gesture of honor, style, and unity.
Here's the meaning behind giving a boutonniere:
Symbol of Honor and Respect: By presenting a boutonniere to your prom date, you are honoring and respecting her as your chosen companion for the evening. It signifies that you value her company and hold her in high regard.
Stylish Accessory: The boutonniere, typically a small floral arrangement worn on the lapel of a suit or tuxedo, adds a touch of elegance and sophistication to your attire. It complements your outfit and enhances your overall appearance, showcasing attention to detail and style.
Symbolic Connection and Unity: Just as the corsage worn by your date represents the connection between the couple, the boutonniere symbolizes the unity and partnership between you and your date. It serves as a visual representation of your bond and solidarity for the prom night.
Expression of Care: Giving a boutonniere is a way to express care and consideration for your date. It shows that you have put thought and effort into making the evening special for her. It's a gesture that conveys your attention and desire to make her feel appreciated and valued.
Symbol of Tradition: Boutonnieres have long been a part of prom traditions and formal events. By adhering to this custom, you are paying homage to the history and cultural significance of prom. It connects your prom experience to those of previous generations and adds a sense of continuity to the occasion.
Memorable Keepsake: Similar to the corsage, the boutonniere can serve as a keepsake for your date. She can preserve it after the prom night as a memento, reminding her of the special memories you shared together.
In summary, giving a boutonniere to your prom date is a meaningful gesture that represents honor, respect, style, unity, and care. It adds a touch of elegance to your attire and serves as a symbol of the special bond you share on this memorable night.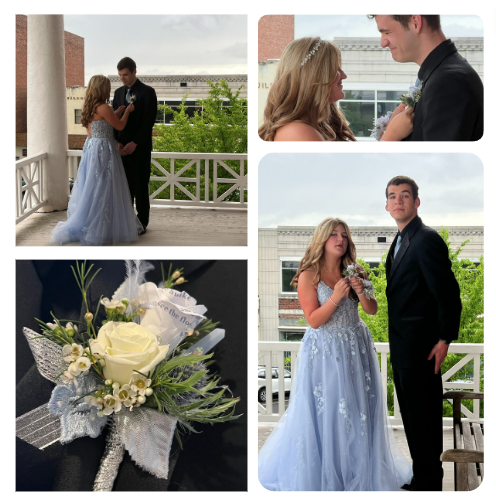 Photo Shoot: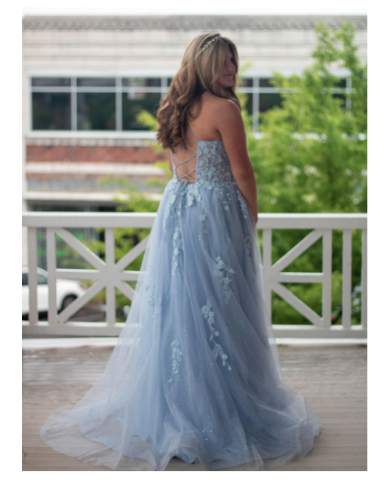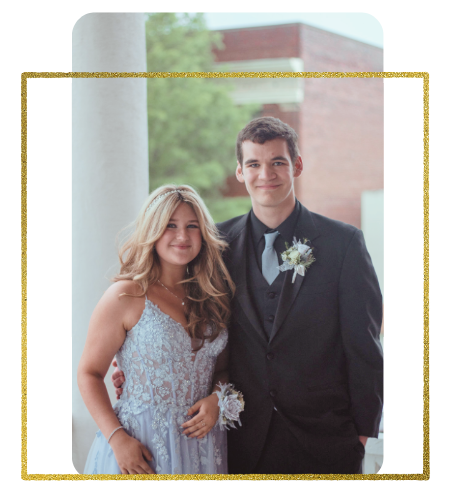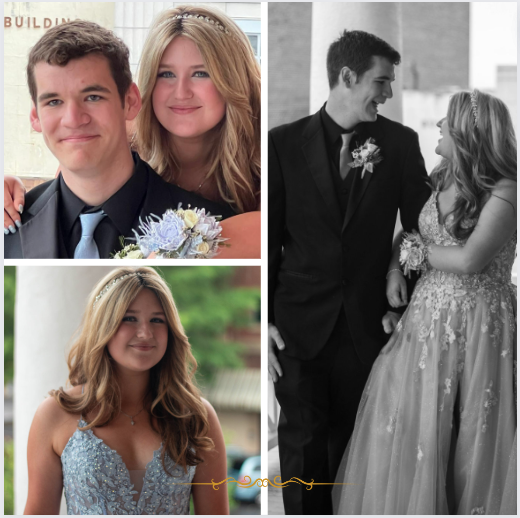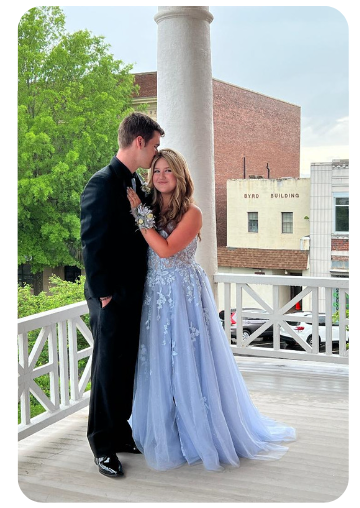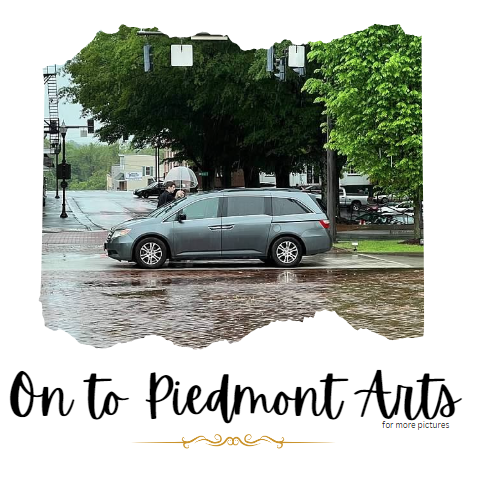 Piedmont Arts
Piedmont Arts is a prominent art museum and cultural center located in Martinsville, Virginia.
Here's some information about Piedmont Arts:
Mission and Focus: Piedmont Arts is dedicated to enriching the community through visual and performing arts. The organization aims to inspire creativity, foster cultural understanding, and promote artistic expression among residents and visitors of Martinsville and the surrounding region.
Exhibitions and Collections: Piedmont Arts offers a dynamic range of rotating exhibitions that showcase diverse artistic styles and mediums. The museum hosts exhibitions featuring contemporary art, regional artists, traveling exhibits, and thematic displays. These exhibitions provide a platform for local and regional artists to share their work while also introducing the community to national and international art.
Education and Outreach: Piedmont Arts places a strong emphasis on arts education and community engagement. The museum offers a variety of educational programs, workshops, and classes for children, adults, and schools. These programs aim to foster artistic skills, inspire creativity, and encourage lifelong learning. Piedmont Arts also collaborates with local schools, community organizations, and artists to provide enriching experiences and bring the arts into the lives of individuals of all ages.
Performing Arts and Events: In addition to visual arts, Piedmont Arts hosts a diverse range of performing arts events and activities. These include concerts, live performances, theater productions, and other artistic presentations. The museum's auditorium and galleries provide spaces for these events, creating a vibrant cultural hub where various art forms can be enjoyed.
Community Engagement: Piedmont Arts actively engages with the community by organizing events, festivals, and community celebrations. This includes outreach programs, public art installations, and partnerships with local organizations and businesses. By collaborating with the community, Piedmont Arts aims to strengthen Martinsville's cultural fabric and enhance the quality of life for residents.
Facilities and Amenities: Piedmont Arts is housed in a modern and spacious facility that includes galleries, classrooms, an auditorium, and administrative offices. The museum provides a welcoming and accessible environment for visitors to explore and appreciate art.
Membership and Support: Piedmont Arts offers membership opportunities for individuals and families who wish to support the arts and take advantage of member benefits. These benefits often include free admission to exhibitions, discounts on classes and events, invitations to member-exclusive events, and more.
Piedmont Arts is a vital cultural institution that brings the world of art to Martinsville, Virginia. Through its exhibitions, educational programs, and community engagement, it provides opportunities for residents and visitors to experience, appreciate, and participate in the arts. Whether you're an art enthusiast, a student, or someone looking for creative inspiration, Piedmont Arts offers a range of offerings that cater to diverse interests and ages.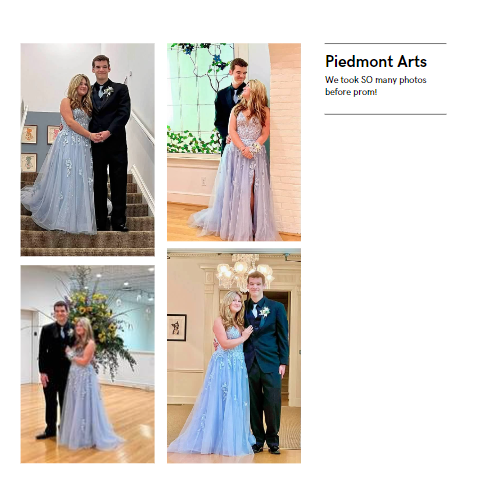 Dinner at Yamato
Prom at Wright's Memorial Event Center in Eden, NC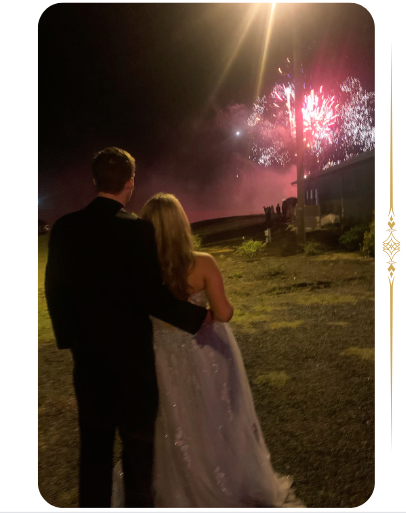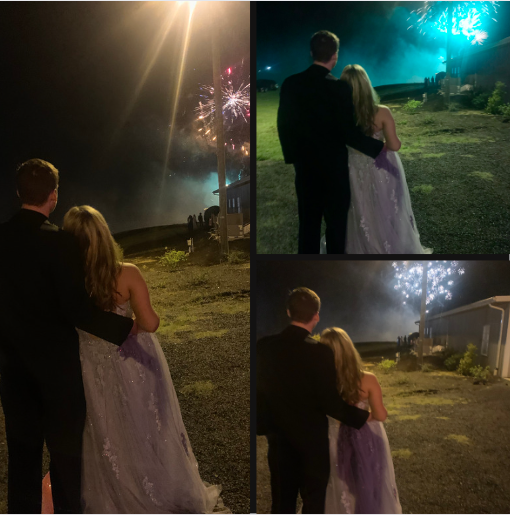 After Prom at the High School