The sixth in the Cinderella series franchise is available now on digital and DVD and scheduled for HBO Max later in 2021.
Warner Bros. provided me a DVD to view this movie for this review.
A Cinderella Story: Starstruck
A Cinderella Story: Starstruck follows a country girl named Finley Tremain(Bailee Madison) with dreams of stardom.
She thinks her dreams coming true rest in landing an audition and leaving her evil stepmother and step-siblings behind when a movie musical comes to her small town for filming.
The audition doesn't go as planned, and Finley finds herself willing to change her looks and ready to do whatever it will take to make her dream a reality.
As all Cinderella stories go, a handsome leading man, Jackson Stone (Michael Evans Behling), throws her plan off schedule.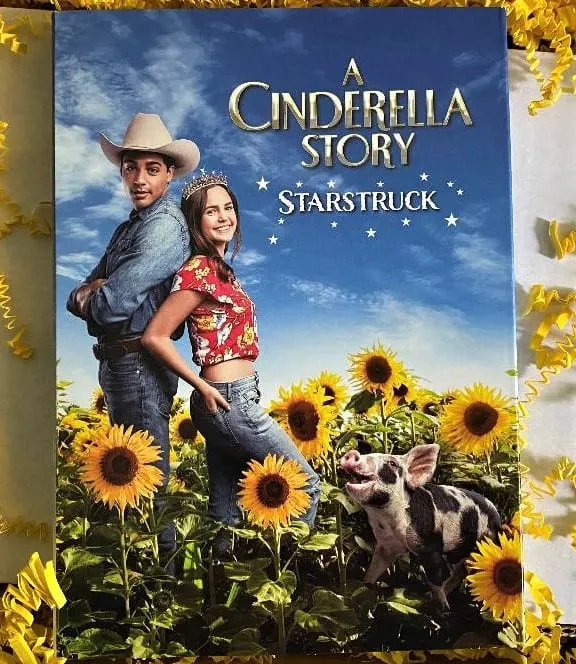 While the film may be predictable, one difference in A Cinderella Story: Starstruck that stands out from the others in the series is that instead of two step-sisters, the protagonist has two evil step-siblings, Saffron and Kale, played by Lillian Doucet-Roche and Richard Harmon.
Sure, it is a minor change, but an update more aligned with modern times and still fits into the Cinderella Story.
I thought introducing a male sibling was relatable, entertaining, and a fresh change.
Cinderella is brought to life by Bailee Madison, and she is wonderful in this role.
Following a talented line of Cinderellas in the series(Hilary Duff, Selena Gomez, Lucy Hale, Sofia Carson, and Laura Marano), she allows her talent to shine.
Prince Charming, Michael Evans, is a country film star looking for the less complicated small-town life.
I found Behling to convey charming, and the chemistry between Behling and Madison is believable rather than forced.
April Telek plays Valerian, the former "It girl," now Finley's evil stepmother is a character you love to dislike.
The "steps" in this movie are entertaining in their outrageously over-the-top performances.
They sort of plant the seed that wants you to join them in their naughty behavior.
Michelle Johnston, who has directed several of the films (and choreographed the first four films) in the Cinderalla Story series, makes this film relatable.
She is also the writer of this film.
It's geared towards a pre-teen demographic where mindless, cheesy entertainment is attractive to the viewer.
It's wrapped up in a fun way that we enjoyed.
A Cinderella Story: Starstruck is definitely predictable.
We still found it entertaining and enjoyed the fun music that I still hear from time to time in my teenagers' rooms!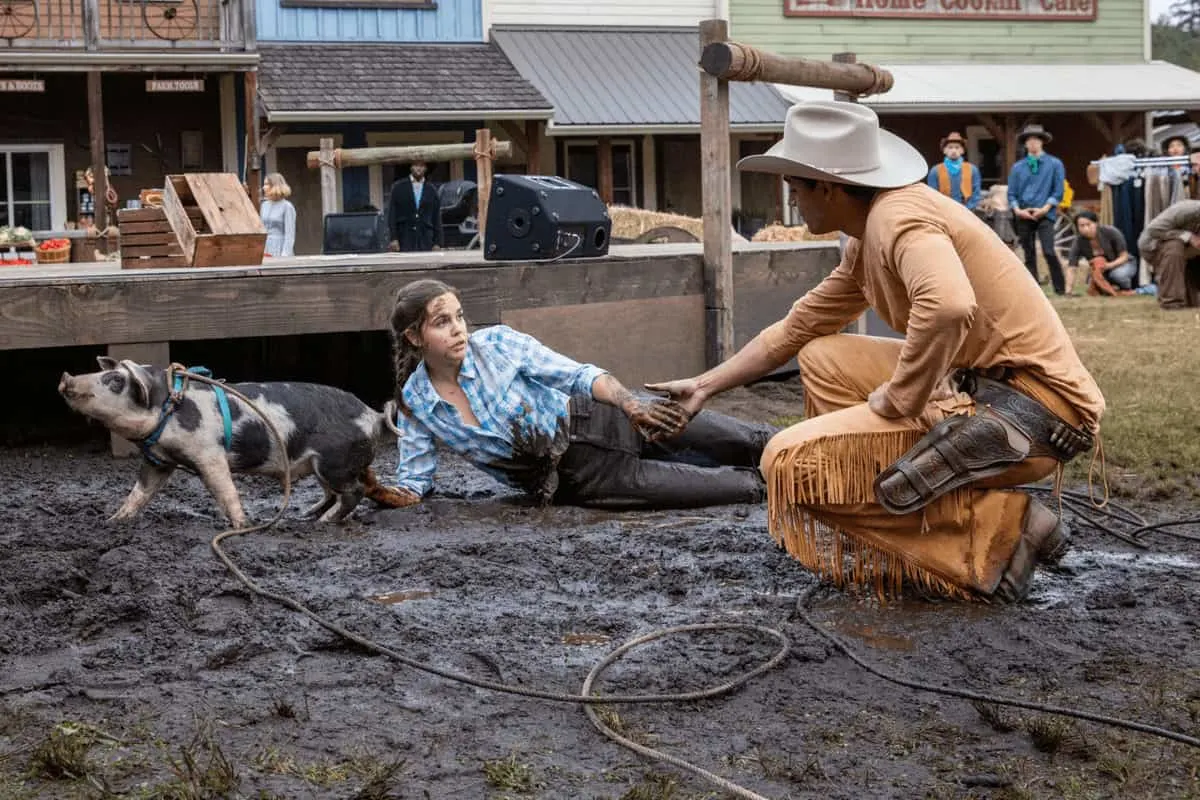 Whether this is your first film in the Cinderella Story or you're an established fan, A Cinderella Story: Starstruck will be enjoyed and have you dancing and singing.
One word of caution, if your children understand suggestive material, you may want to screen this film before they watch it. I don't understand the need for this in movies aimed at a pre-teen demographic, but it seems to be in everything. Saffron appears to be the character where this material is heard—I didn't pick up on it with the other characters.
Grab the family and enjoy ACinderella Story: Starstruck now on Digital (on the Movies Anywhere app) and DVD and HBO Max later this year.
We enjoyed painting cookies from LittleSparksCookies.com for this film.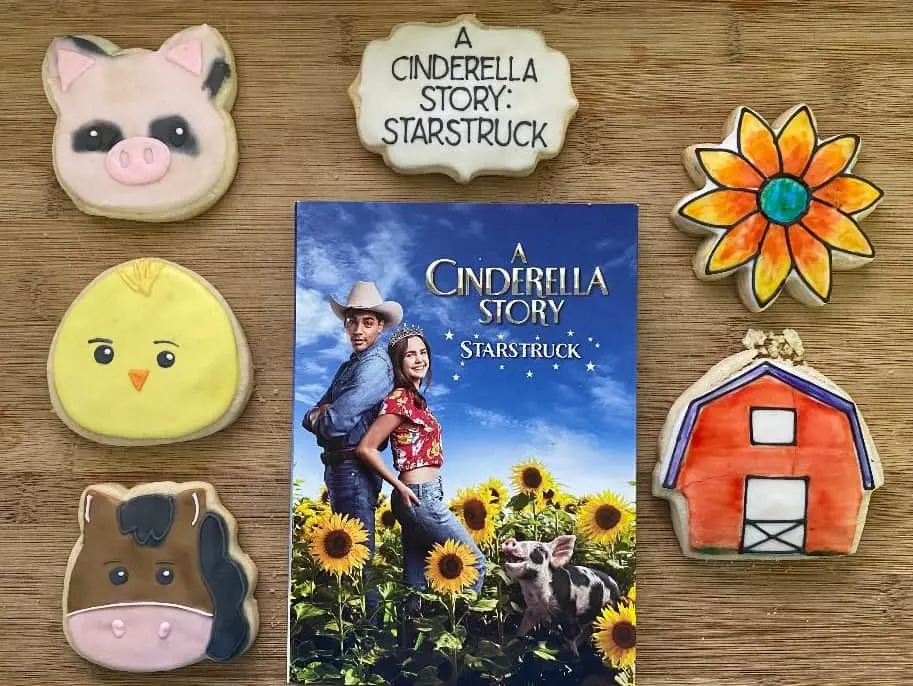 Make it a family movie night and bake your favorite cookies.
We enjoyed being creative and painting delicious cookies from Little Spark Cookies that were sent from Warner Bros.