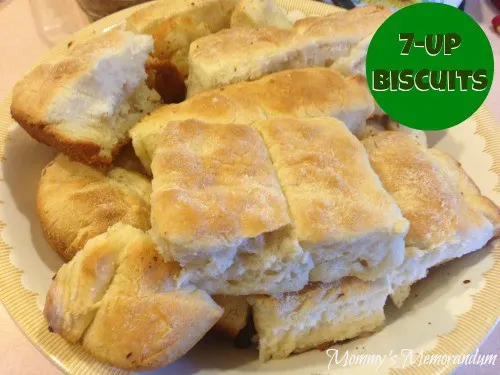 7-UP Biscuits Recipe Ingredients:
1 cup sour cream
1 cup 7-up (I used diet Sierra Mist b/c that's what I had..)
1/2 cup melted butter
7-UP Biscuits Recipe Directions:
Preheat oven to 425.
Mix Bisquick, sour cream, and 7up. Will be very soft and sticky. Knead dough until covered w/baking mix.
Roll out the dough and cut into squares. (I used a pizza cutter)
Melt butter in the bottom of glass 9×13 baking pan.
Place cut squares on top of melted butter and bake in preheated oven for 12-15 minutes.