So, your baby is on the move and is no longer small and easily protected. Toddlers are a whole new level of parenting, one that requires careful planning and risk assessment of the home.
Your once little sleepy new-born is on their feet and ready to explore their environment.
Once a toddler becomes curious about the home in which they live, its time to start making steps to ensure they are safe to explore.
Here seven tips to childproofing your home for toddlers.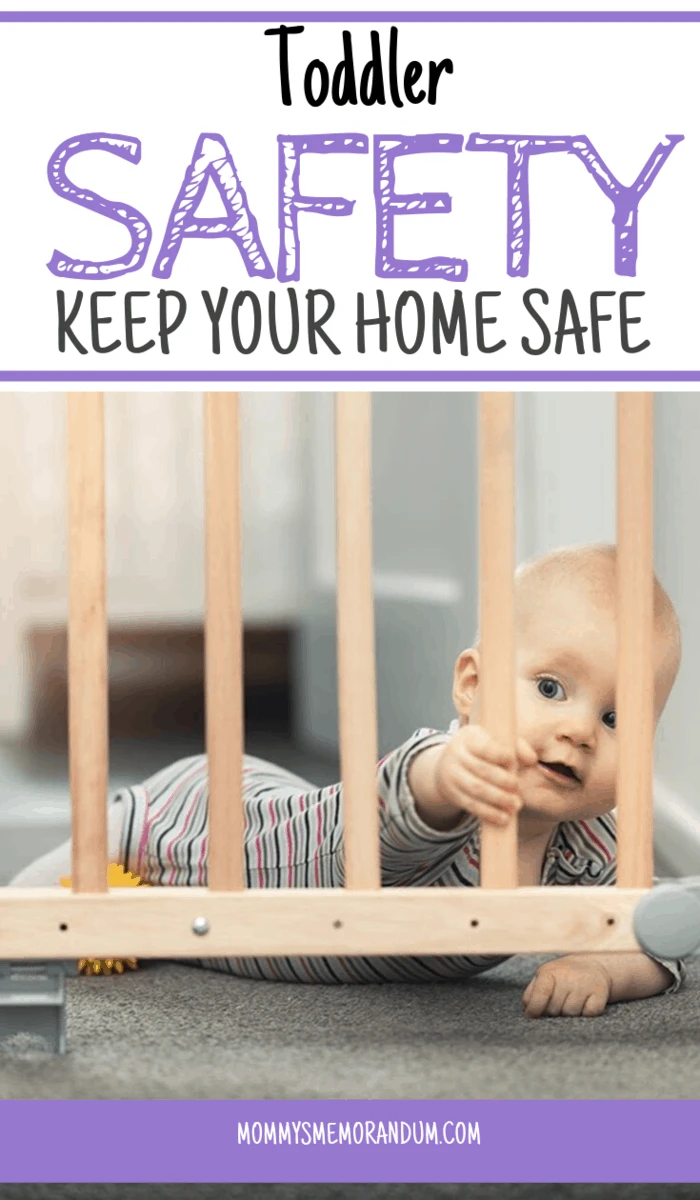 Kitchen:
Starting in the kitchen, those once little hands are now able to reach, open, and grab and have no knowledge yet acquired about safety. Kitchen cupboard containing toxic liquids, drawers containing sharp knives, hot pans boiling on cookers are all things parents need to protect their toddling little ones from!
Keeping toddlers out of the kitchen is the best place to start! Safety gates that extend to fit large areas are ideal for securing dangerous home environments!
They are allowing parents to cook while little ones stay at a safe distance behind the gate. However, if the little one does make their way into the kitchen, which no doubt those curious little ones will, child safety locks are ideal in keeping little hands at bay!
Moving any items that are toxic, sharp, or a safety risk to your toddler and putting them up high is an even better idea. That way, they can explore the cupboards and not feel restricted in their own homes.
However, be careful of those little fingers getting trapped indoors and drawers!
Living Room:
The living room is the snug of any family home, and if its anything like my home often resembles a toy store at Christmas! We like to think we can leave our toddlers playing without the worry of danger!
If your toddlers are like mine, the toys no longer keep them entertained, and they would instead explore the big human objects that fill their home! TVs, cabinets, plugs, wires, coffee tables, and fires/heater are all things that can be typically found in a living room and seem safe enough, but when little hands become curious, the living room can become a dangerous place.
Plug covers are great for keeping little fingers out of electric points, wire tidies are fab for keeping wires from hanging, TVs far up on walls prevent them falling on top of little ones, coffee table corner cushions avoid nasty accidents and fire guards or a child safe space heater can help to prevent the risk of burns.
It helps to come down the world of the child and see how they see! Assessing the living room from their perspective can help you to make their home a safe environment.
Bedrooms:
Toddler's bedrooms are no longer just for the show while they snuggle as new-borns next to you in yours. Sleep patterns and night-time routines are the new beginnings of the toddler years.
Their rooms are their own little spaces full of all their little things. It is their safe space to play, so as a parent, all risks need to be assessed and prevented. Cords from blinds, cot/beds, drawers, wardrobes are all things that may be found in a toddler's bedroom.
As they retreat from your sight into their little play spaces or await your sleepy return in the mornings, there are dangerous things that need to be considered.
Cords from blinds are one of the biggest causes of child deaths in the UK, and cords must be unreachable for little hands, best still don't have blinds in the toddler's room, drawers or wardrobes are great for little one's things but think from their perspective climbing and playing inside can cause large items to fall and have tragic consequences!
Screwing large items to walls or purchasing small child-friendly furniture would be better. Cots are fab; according to the sun, toddlers should sleep in a bed until they are 3!
They keep little one safe by preventing them from getting up out of bed to play, and if anything like mine, this is usually 4 am while I am flat out!
Cots are little mini playpens that keep them safe until you are ready to start the day! However, toddlers do tend to learn to climb, so caution needs to be had, and cots cannot be a guaranteed method of safety! Cot beds are the next step for toddlers as they are small and easily accessible.
So just to summarise seven tips to make your home safer for toddlers
Use plug covers to stop little fingers getting in little holes
Use cupboard child safety locks to prevent access to dangerous items.
Install safety gates around the home.
Keep wires away from little hands by using wire tidies
Use corner cushions on sharp table points
Never leave a cord dangling from blinds anywhere in the house.
Use fireguards or a child-safe heater.