I received NiteIze LED Safety Lights in exchange for this post. All opinions are my own
As Halloween approaches, the air turns crisp, and the vibrant leaves create a picturesque scene. Excitement fills the stores, with treat-filled aisles and costume choices galore. Amidst all the preparations, one thing remains paramount: ensuring the safety of our children during the Trick-or-Treat adventure.
This year, as we work on perfecting our costumes, I've made it my top priority to keep my little ones safe. That's why I've turned to NiteIze LED Safety Lights, the perfect solution to enhance their visibility and add an extra layer of protection. Not only do my kiddos think these lights are awesome, but I'm also confident that they'll provide an added safety measure, especially in the cloak of night.
With NiteIze LED Safety Lights, our Trick-or-Treat experience will be both fun and secure. These lights will help illuminate our path, making it easier for others to spot the kids and ensuring drivers are aware of their presence on this bustling night.
As we immerse ourselves in the spooky festivities, it's comforting to know that NiteIze has us covered, granting me peace of mind as we set out on our Halloween adventure. So, let's embrace the magic of the season, revel in the joy of Trick-or-Treating, and make safety a priority with the help of NiteIze LED Safety Lights. Happy Halloween!
I received NiteIze LED Safety Lights in exchange for this post. All opinions are my own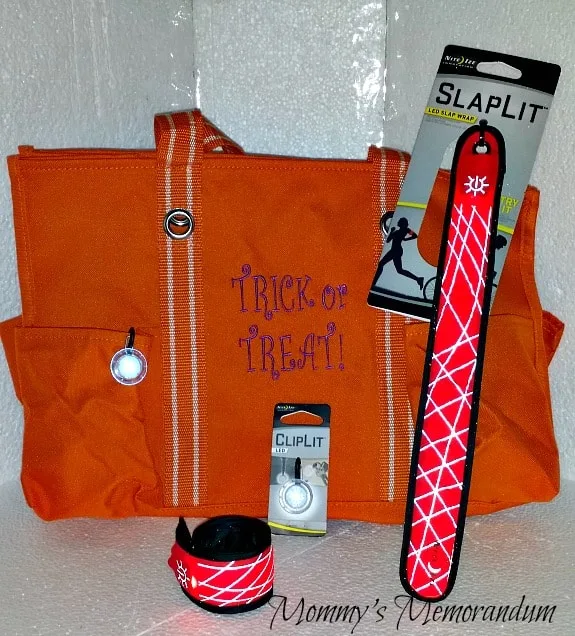 We absolutely love NiteIze. Bailey Mae wears the ClipLit on her leash when we go for our evening walk. It draws attention to the road where motorists can see her or at least be aware of something. Both of my children love the ClipLit on their backpacks and winter jackets.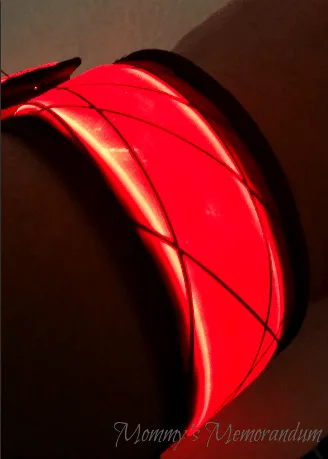 Hands down though, the SlapLit is by far the favorite. Remember those slap bracelets that were popular in the 1990s? NiteIze takes that concept and adds an LED to make a solid glow bracelet, or click again and flaunt the blinking bracelet…either one is sure to make you the star of the show!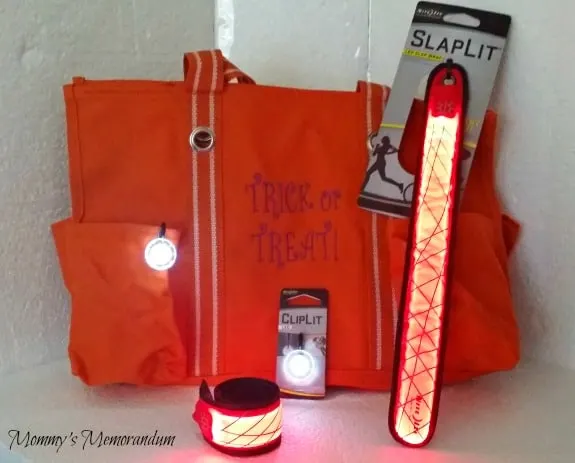 NiteIze has some fun products that will add fun to safety. They are products that will make your child stand out!
6 Safety Tips to Keep Children Safe this Halloween:
Ensuring a safe and enjoyable Halloween experience for children is of utmost importance. Here are 6 essential safety tips to keep your little ones safe during this spooky holiday:
#1: Trick or Treating With Supervision
Accompany your child on their Trick-or-Treat adventure, especially if they are under the age of 12. Having a responsible adult present ensures that potential dangers can be spotted and addressed promptly.
#2: Talk Traffic Safety
Halloween night sees an increased risk of accidents involving children and cars. Before heading out, have a thorough discussion about traffic safety. Emphasize the importance of using designated street crossings, looking both ways before crossing, and making eye contact with drivers before stepping in front of a stopped car. These valuable lessons in traffic safety can be applied throughout the year, helping to instill good habits in your child.
#3: Costume Check
Before leaving the house, carefully inspect your child's costume to ensure it fits well and does not pose any safety hazards. If the costume includes accessories like swords or wands, discuss the importance of handling them responsibly and not swinging them around to avoid potential injuries to others. Consider enhancing visibility by attaching NiteIze ClipLit or SlapLit devices to your child's costume for added safety in low-light conditions.
#4: Layer Clothing
Fall weather can be unpredictable, and Halloween night might bring chilly temperatures. Make sure your child's costume allows for layering, so they can stay warm and comfortable throughout the evening. Good walking shoes are essential, as kids will be covering considerable distances while going from house to house.
#5: Decorate for Safety
If you're decorating your home for Halloween, be mindful of safety hazards. Keep the path to your door well-lit and clear of any obstacles that could cause Trick-or-Treaters to trip. Consider using LED lights like NiteIze ClipLit to illuminate your Jack-O-Lanterns, providing better visibility for children approaching your home.
#6: Talk Candy Rules
Establish clear candy rules for your child to follow. At home, go through their treat bag together and inspect the contents for any signs of tampering or unfamiliar items. This approach not only allows you to monitor their sugar intake but also ensures that any potentially harmful treats are identified and discarded.
By adhering to these safety tips and incorporating NiteIze products for added visibility, you can make this Halloween a safe and memorable experience for your little ones. Always prioritize their safety and enjoyment while celebrating this festive occasion. Happy Halloween!