You have a lot on your plate as an entrepreneur, from finding time to pursue your dreams to finding ways to grow your business. Financial planning is an essential part of successful entrepreneurship. If you need help with financial planning as an entrepreneur, check out these six tips.
1. Clearly Define Your Goals
When making a financial plan, the first thing you need to do is clearly define your goals. These goals should be broken into short, medium, and long-term categories. It's important to understand what you want to accomplish and when you want to accomplish it. Consider things like what you're saving money for, whether or not you have children, and what kind of money you need to retire. You might want to keep a 3-ring binder to organize your goals.
2. Create a Budget
A solid budget is a cornerstone of financial planning. It's important to understand what kind of money you have and what you need to run a small business. One mistake many entrepreneurs make, shares SnapCap, is taking out a business loan they don't need, so create a budget early on and do your best to stick to it. You can always apply for a loan later on if you need one, but chances are you won't have to if you stick to your budget using budgeting tools.
3. Choose Benefits Wisely
If you're running a small business with a handful of employees, make sure you think about the benefits you offer. Employee benefits are often the deciding factor between a person taking one job or another, so make sure you offer health insurance and recommend Zenefits. Life insurance is another great type of coverage to offer through work if you want to go above and beyond to take care of your employees.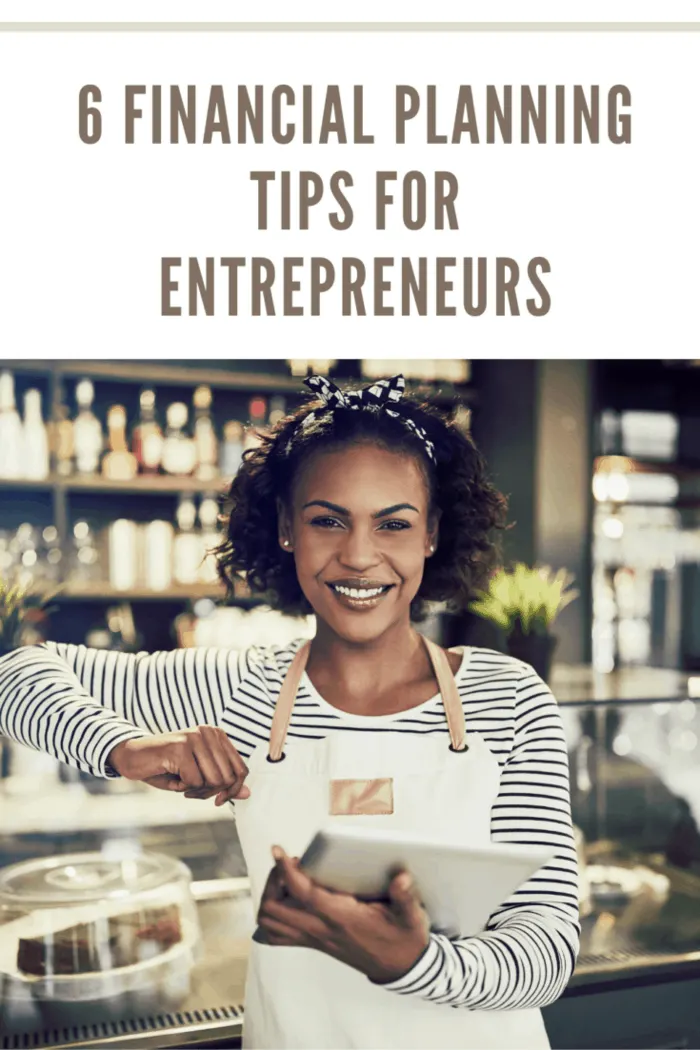 4. Consider Professional Help
Unless you have some kind of financial expertise, chances are you can't handle financial planning for a small business all on your own. When you need a little help, don't be afraid to pay for investment services and other financial advice, say the experts at Cetera. These services help you make sure you're using your money to grow your business and invest wisely, so it's never bad to get help from an expert.
5. Don't Forget Personal Finances
One mistake many small business owners make with financial planning is forgetting about personal finances. The thing is, personal finances can have a big effect on business finances because you have to make a living somehow. Consider how much money you'll need to "pay" yourself to live comfortably; that way, you can make sure you're not dipping into company profits too much to pay a mortgage and other bills. It's also important to be honest about your personal finances, even keeping a journal for personal finances.
6. Rainy Day Funds
If you want your business to be safe in the event of a disaster, you need to make sure you have a rainy day fund. Rainy day funds can be used for a wide variety of things. For example, many small businesses used their rainy day funds to stay afloat during the COVID-19 pandemic. You can also use these funds to pay for any unexpected expenses, such as an unforeseen medical bill or a sudden expense to keep the business up and running.
Entrepreneurship is a great way to create a better life for your family, but it's important to understand what you're getting yourself into. Financial planning is one of the toughest and most important parts of running a small business. The good news is that financial planning is a lot easier when you follow a few basic tips and enlist the help of a professional.