The Beauty Queen has been playing soccer since she was pint-sized. She's now the star of her team as a Defensive Guard and next year will be trying out for the High School team as a Freshman.
Miss M just made her Middle School soccer team. They play their first game on Monday. She's loving it so far, but needs more practice and to develop her skills.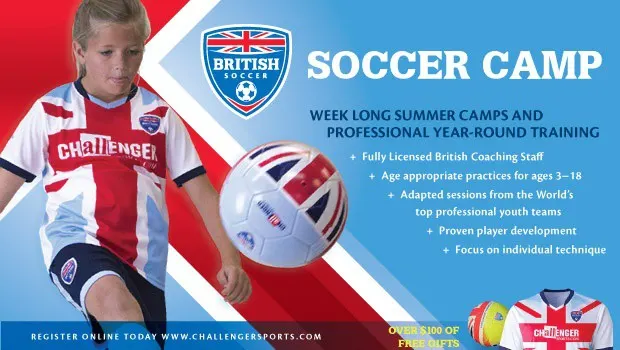 British Soccer Camp is the most popular camp in North America – 150,000 campers! With an innovative curriculum that develops skills, speed, and confidence in players ages 3-18, British Soccer Camps provide boys and girls with the rare opportunity to receive high-level soccer coaching from a team of international experts right in the heart of their own community. In addition to teaching new skills and improving game performance, each British Soccer Camp provides lessons in character development, cultural education and is the most fun your child can have learning the sport they love!
Enroll your child in a British Soccer Camp today Enroll in British Soccer Camps Today! FREE Water Bottle with code: USFG16 .@ChallengerCamps http://www.challengersports.com/britishsoccercampsmums.aspx .@usfg