I received a week of British Soccer Camp in exchange for this post. All opinions are my own.
MacKenzie loves soccer. During the Fall she plays Volleyball and calls it her "conditioning for soccer". Soccer causes her to leave her comfort zone. It forces her to push herself, and develop communication with her team.
Last spring, we lost our seasoned players and starting with a new team created challenges. It didn't abandon the passion, it just created hiccups that the team needed to work together to overcome.
MacKenzie was able to play different positions to find one where she had the greatest strengths.
We had a coach who played soccer for the college team. She didn't revel in drama and led with purpose. She even drove from Northern Virginia, in the rain, on a weekend, for our team's award ceremony.
The Soccer Banquet MacKenzie was awarded the Most Committed award.
Then it was over.
Six weeks later, she thought British Soccer Camp Might Be Fun.
This year Challenger Sports British Soccer Camp offered a workshop one night. It was great because it was free, and introduced techniques the camp offers. MacKenzie utilized the "free" part to recruit friends from her school team and her brother.
Then school let out and summer started.
MacKenzie was again the ONLY girl on the team.
The heat in Southern Virginia in mid-July is unbearable. The heat in Southern Virginia at a sports complex on artificial turf and no trees is crazy.
She proved that she is strong and committed. Day after day she faced the heat.
She fell in love with the sport again.
She made friends.
She learned techniques to improve her play.
Each day we heard updates about the World Cup game they were playing–and how she hoped her team would take the win.
She loved her coaches. The fact that they had British accents was a bonus and I loved hearing about how the camp kids were not only learning soccer, ut about a different culture.
They pushed her to be her personal best. She pushed herself just a little harder.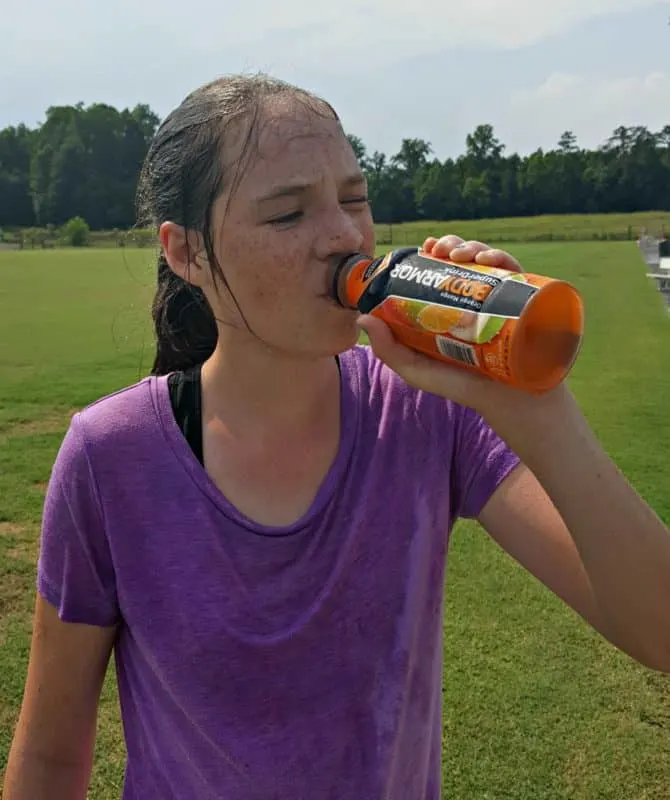 The week became a soccer celebration.
She played hard.
Learned something new every day.
She learned fun facts about soccer.
Day after day she celebrated a new goal. She left the field every day with a greater understanding and love for soccer.
Challenger's British Soccer Camp is where my daughter spent a week of the summer. It's the week she'll never forget. A week that improved her soccer skills, introduced her to new techniques and helped prepared her for this year's season.
If your child loves soccer, look into Challenger's British Soccer Camp. We've attended two years in a row and already are looking forward to summer camp 2018.