Since the pandemic pushed everyone indoors in 2020 to maintain social distancing, businesses worldwide had to immediately adopt the remote work culture. For some, it was a welcome change, while others struggled to ensure employees had all the necessary tools to work efficiently from home.
Despite the sudden shift, everyone settled and adjusted to the idea of working from home. One of the most important things that have helped employees stay productive is a dedicated workstation at their homes. A clean, well-organized workspace positively impacts your work efficiency.
Here are five steps to create and maintain a clean, clutter-free home office that will help you get the most out of your day.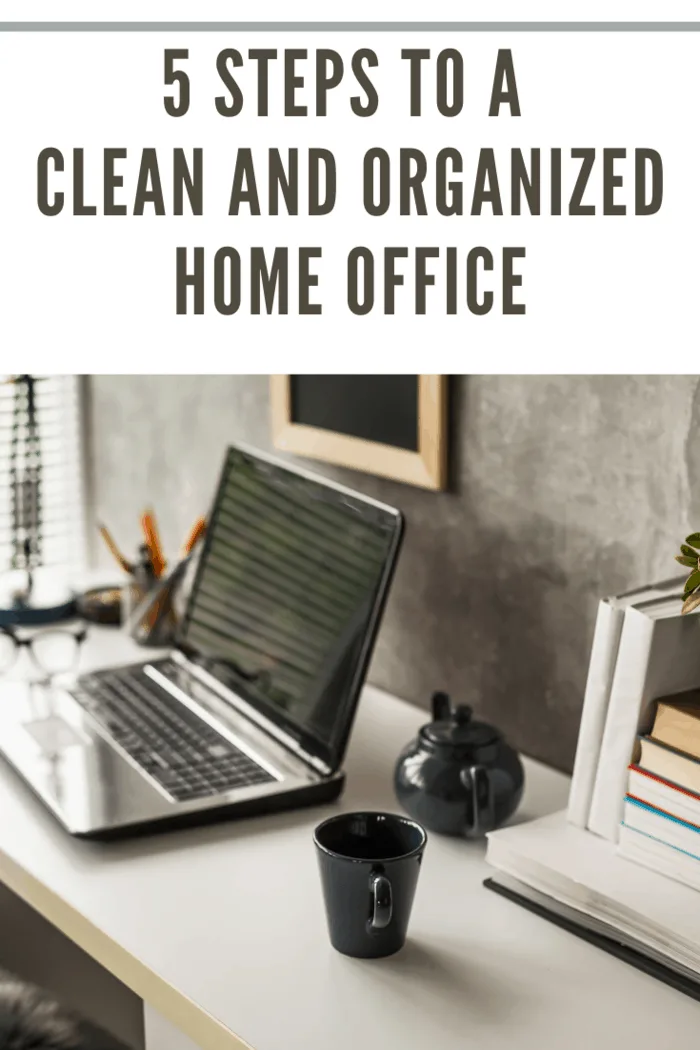 Disinfect:
Before you set up a workstation, it is important to clean and disinfect the dedicated workspace. Although everyone will not have the same kind of setup for their home office, surfaces you will often be touching must be thoroughly cleaned.
This includes your work desk or table, chair, door handles, light switches, computer, keyboard, and even the carpet in the room. You can easily find the best carpet cleaner product online to quickly eliminate germs, remove foul odor, and maintain a hygienic working environment.
Just make sure that you keep your carpet cleaning products appropriately stored and away from the little ones.
Declutter:
Start by removing everything that does not belong, even as insignificant as a pen. Use this opportunity to review your stuff and let go of anything you will probably never use. This includes getting rid of all the useless furniture as well.
Whatever you choose to keep in your home workspace should be clean, sanitized, and germ-free. This part of organizing the workspace allows you to identify what things are lacking or faulty so you can go ahead and purchase new ones for a smoother working experience.
Put everything where it belongs:
Once you have gotten rid of everything you don't need, start allocating space for everything else. It may feel like a tedious job, but you will find yourself enjoying working at your clean and tidy workstation once it is done.
Start ordering things and label them, if required. This has dual benefits; firstly, you will have a more organized desk pace, and secondly, you will know where exactly a particular thing/document is kept.
Find storage solutions:
Often, our workstation gets cluttered because we don't have a space to keep certain things. For instance, many files and books may end up on your desk because you have nowhere else to place them.
Find some furniture at home that you can use or get a desk with storage space. This helps you store things without them getting lost or you getting confused while looking for them.
Ensure regular maintenance:
A neat and clean makes work more efficient, but it will probably go back to being dusty and disorganized by the end of the week. Having an organized workstation takes regular maintenance and dedication. Take out 10 minutes every day before starting work to plan your day and tidy up space accordingly.
Alternatively, you can dedicate some time over the weekend to clean it thoroughly. Make it a habit to treat your home workstation like your office workstation. You won't leave your office workstation littered because it is an open space, and everyone can judge you for your mess. Keep the same attitude for your home workspace too.
Conclusion:
With the help of the ideas mentioned above, you can maintain a neat workspace that looks professional and allows you to focus on work. Once you get into the habit of maintaining its cleanliness, you will automatically start ensuring it doesn't get too messy or disorganized.
---
Resources:
https://www.steamaster.com.au/product-category/carpet-cleaning-chemicals/