Due to unforeseen circumstances (read: the ongoing pandemic), we are all spending summer cooped up at home instead of traveling to someplace fun. However, it has been stated that we are still walking plenty, which means that it is time for our feet to find comfortable homes in sandals with reliable support. Gone are high-heeled pumps or even chunky boots; the era of sandals has descended. But this doesn't mean that it is not important to learn how to take care of your shoes, especially if they are prone to shoe rubbing.
In this article, we will be going through a carefully constructed list of sandals that tick both the comfort and the stylish requirements. Shoes having improved vastly to include both practicality and fashion, will spoil you for choice with the many options available. Summer is a time for fun and colors; hence, be prepared to come across some more bold sandals, complete with wild animal prints.
Worishofer 251 Cork
Manufactured in Europe, this pair of classy and casual slides was welcomed by fashion people in the early 2000s. The audience loves the grandma-clog aesthetics, along with the upper part, which is decorated with buckled leather. This pair also provides maximum support in your foot-arch, so you do not have to worry about it being unsuitable.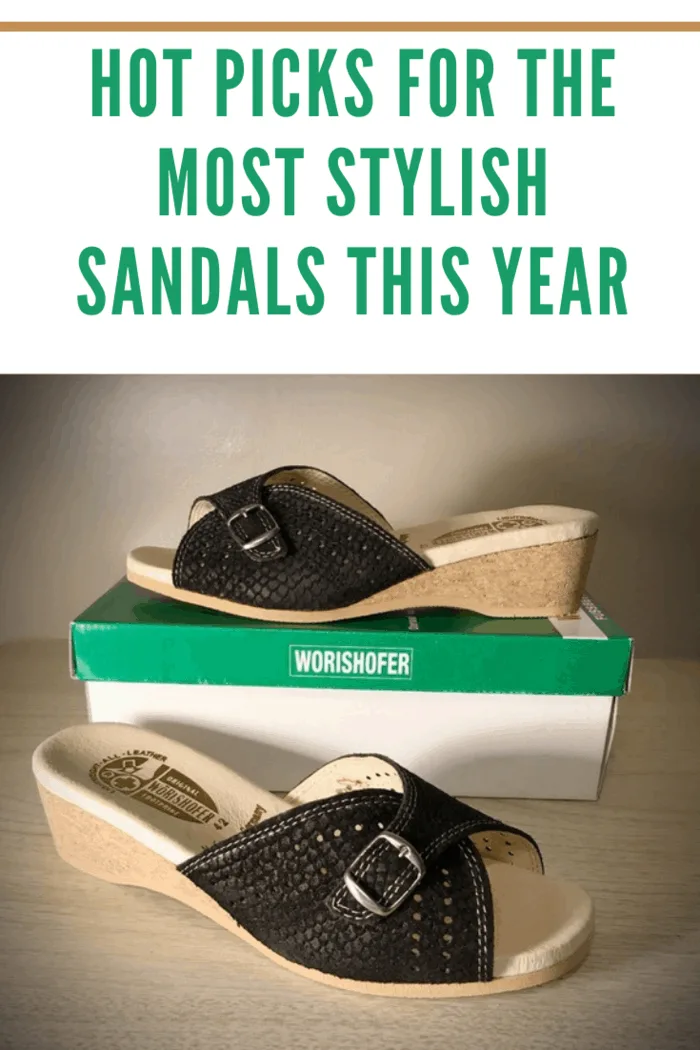 Born Chisana Slingback
Although Born is known for its sandals, this season's hall of fame includes the sleek, simplistic slingbacks slides. With a footbed that is manufactured with a luxurious leather cushion and an intricately handcrafted upper shoe design, this staple pair of sandals can accompany you without suffocating your feet through the sweltering heat during the summer.
Nike Asuna
As with Nike, the sandal family ticks all the right boxes in terms of quality and practicality. It features several details dotting the sandal to make your feet as comfy as they can be, including a foam insole, maximum traction on its soles, and even adjustable functions. This pair may not be the most aesthetically pleasing, but it does its job as a fashion statement for the bolder ones.
Teva Hurricane XLT2
For outdoor lovers, the Teva lightweight rubber soles have been a crowd favorite in terms of suitability for activities done outside of your home. The Hurricane sandal is specifically equipped with straps that are padded to prevent your feet from slipping. It also boasts a footbed that molds to the shape of your feet and gives extra grip on its outsole for better balance and stable walking.
Sanuk Yoga Sling
These are so cute with their colorful design and patterns. Also known for its breathability and reliable support with its lush yoga mat material footbed, this Sling sandal has been deemed a staple style among its competitors. Bonus for them coming in a rainbow of colors, but these kicks cannot be beaten with their re-purposed EVA outsoles; talk about saving the earth – Sanuk is doing it right!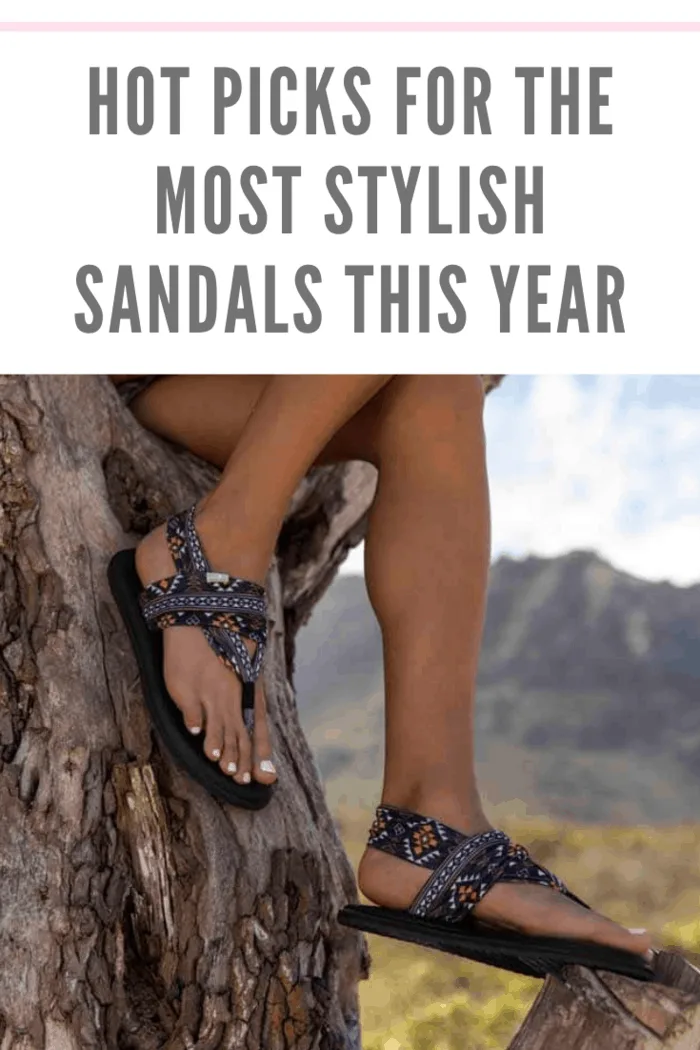 Sofft Noele
With the brand name saying everything you need to know about their products, Sofft produces one of the world's most cozy pairs of shoes. This wardrobe staple can complement any outfit without overdoing or underdoing it. Coupled with a flexible outsole with leather buckles and a short heel, you will be spending hours in this cushy pair without complaining. Yes, even on the longest workdays.
Chaco Z/1 Classic
Chaco's signature footbed LUVSEAT, made with a molded polyurethane that gives maximum coverage for arch reinforcement, is featured in their Z1 sandal. Catering to those who like uniquely colored footwear, this pair comes in more than 20 stunning colors that are guaranteed to bring your mood up. You can even choose to fix your sandals instead of throwing them away once they are weary and torn with Chaco's repair initiative.
Danko Sophie Sandal
Place all your bets on this new summer favorite. Featuring a hybrid of animal prints that will never go out of trend and an equally comfy-to-boot footbed, the Danki Sophie has won many hearts with its specially outlined sole that gives ultimate comfort to the wearer.
Birkenstock Arizona Essentials Sandal
As with all OG shoes, the Birkenstock has made its name for itself in its ease and unfailing standards. Therefore, this crowd-pleaser comes in this list with its Arizona Essential. Presenting to you a buoyant EVA-rubber fashioning, reviews have likened the feeling of walking in this shoe to walking on clouds, something you wouldn't want to miss this summer!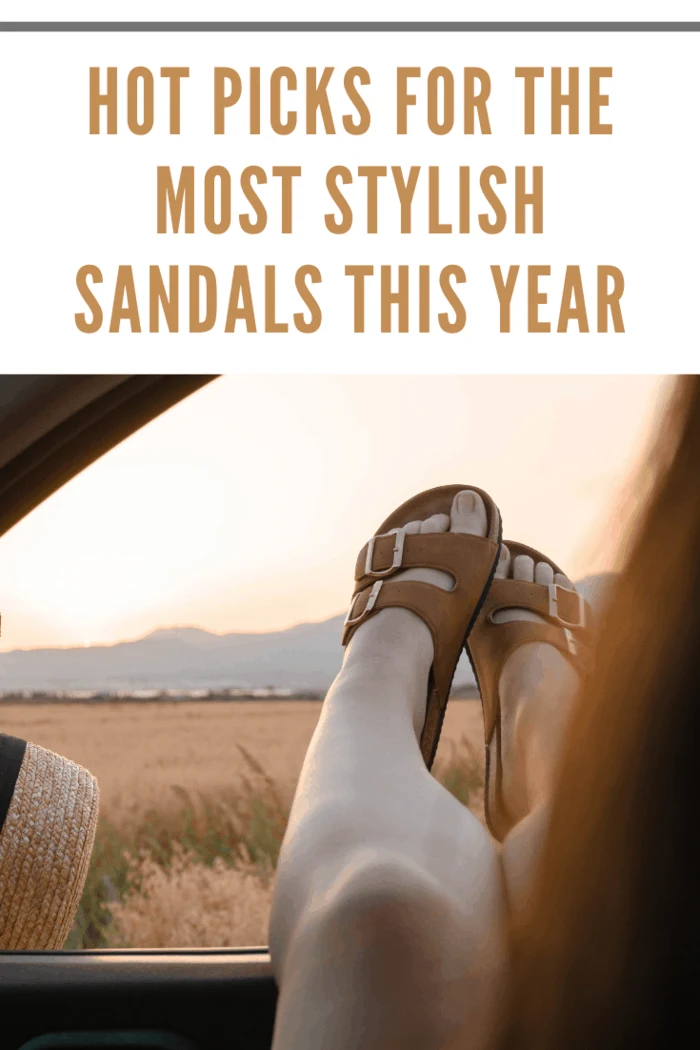 Cole Haan Cloudfeel Espadrille Sandal
Fastest fingers win for these particular sandals as they have amassed a whole list of extreme fans who get first picks on popular pieces. These Cloudfeel espadrilles are built with an internal wedge providing dual-density, giving you greater balance and support. As per the name, the technology infused in their shoes will make for an extremely plush footbed for your feet to luxuriate in.
REEF Cushion Vista Hi Sandal
You may be familiar with the word comfort by now. However, this pair of sandals take the term to another level with its array of details providing a pleasant experience. These include a secure natural cork component and extreme grip on its outsole. Coupled with a footbed that acclimatizes to your feet and supports the foot-arch region, this lightweight sandal is a decision you will not regret.
Marion Parke Hayley Sandal
For those who prefer a sleeker and more minimalist look, this pair is the one for you! A sandal-like footbed has been worked into a fashionable collection of high-end footwear, all without compromising the comfort levels of your feet. Here's to looking chic and casual, all with a pair of leather sandals that sculpt to the natural outline of your feet as an additional benefit. Say hello to walking in comfort and style!
Conclusion
Now that we have explored all the varying options for sandals that can accompany you through the summer heat, choose your favorite pair of kicks and look forward to having a blast with your feet feeling comfy every second.
---
Resources:
https://howtoshoe.com/how-to-stop-shoes-rubbing-back-of-ankle/