Biscuits filled with preserves. Let's face it we all need easy.
We want a snack or a side that doesn't take all day.
Usually, bread is out, but these biscuits are delightful.
They are flaky and there's no fuss with extra things like jams, preserves or jellies.
It's all contained!
That's right; your biscuit with preserves already added!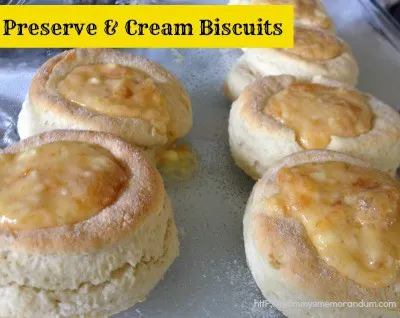 Preserves and Cream Biscuits Ingredients:
3 cups baking mix
1 cup heavy cream
1/4 cup preserves. We use Rigoni di Asiago, available in stores nationwide. Their fruit spreads, honey, and chocolate-hazelnut spreads are sustainable and organic.
2 Tbsp. cream cheese, softened
2 tsp. sugar
Preserves and Cream Biscuits Directions:
Preheat the oven to 400 degrees F.
Very lightly grease a cookie sheet or baking dish.
In a large blow, combine the baking mix with the cream just until moistened.
Turn the dough out onto a lightly floured surface and knead about ten times.
Roll dough out to 1/2-inch thickness.
Cut into rounds with a 2-inch cutter and place on prepared pan.
Using a teaspoon, make an indentation in the center of each biscuit.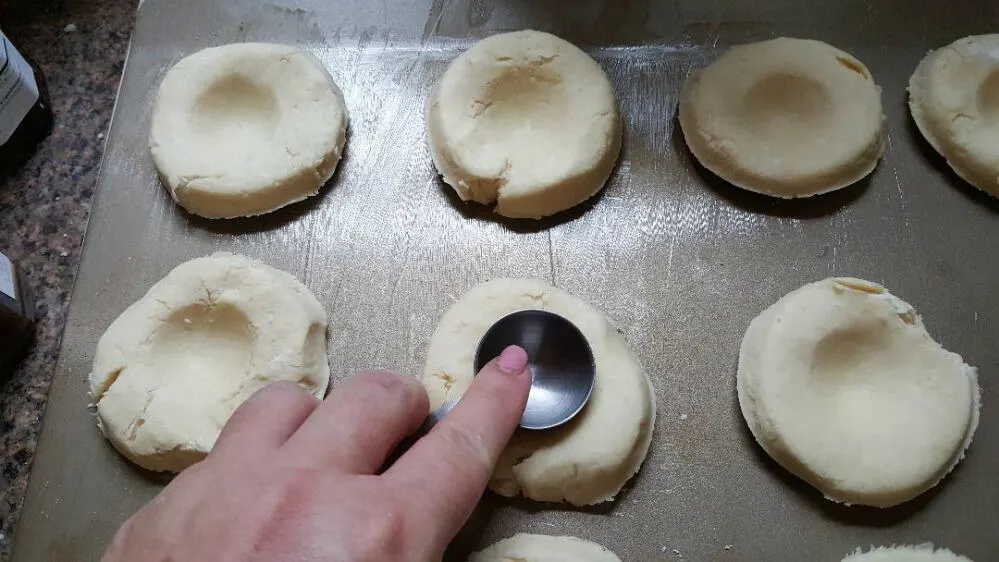 Measure your preserves. I love Fiordifrutta fruit spread. It simply contains fruit sweetened with organic apple juice, providing a completely natural, healthy, low-calorie spread.
You may also want to try using Instant Pot Strawberry Habanera Preserves or Lemon Cherry Marmalade.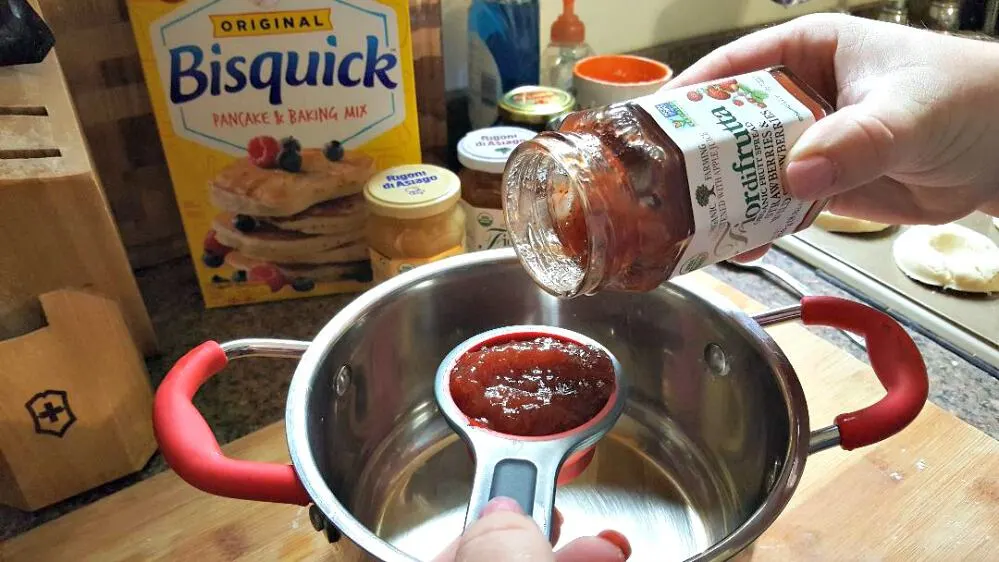 In a small bowl, combine the jam and cream cheese until thoroughly mixed.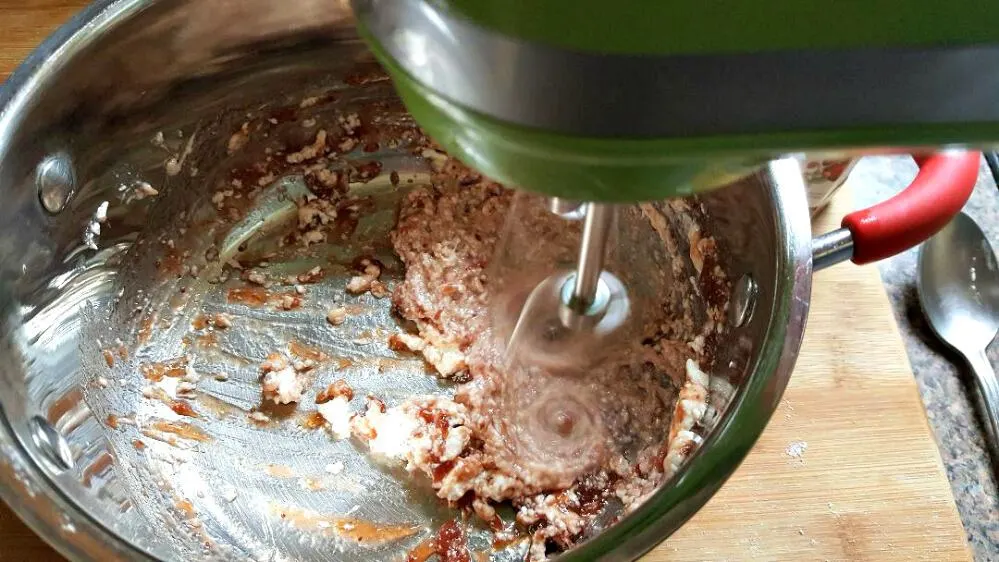 Drop a teaspoon into the center of each biscuit.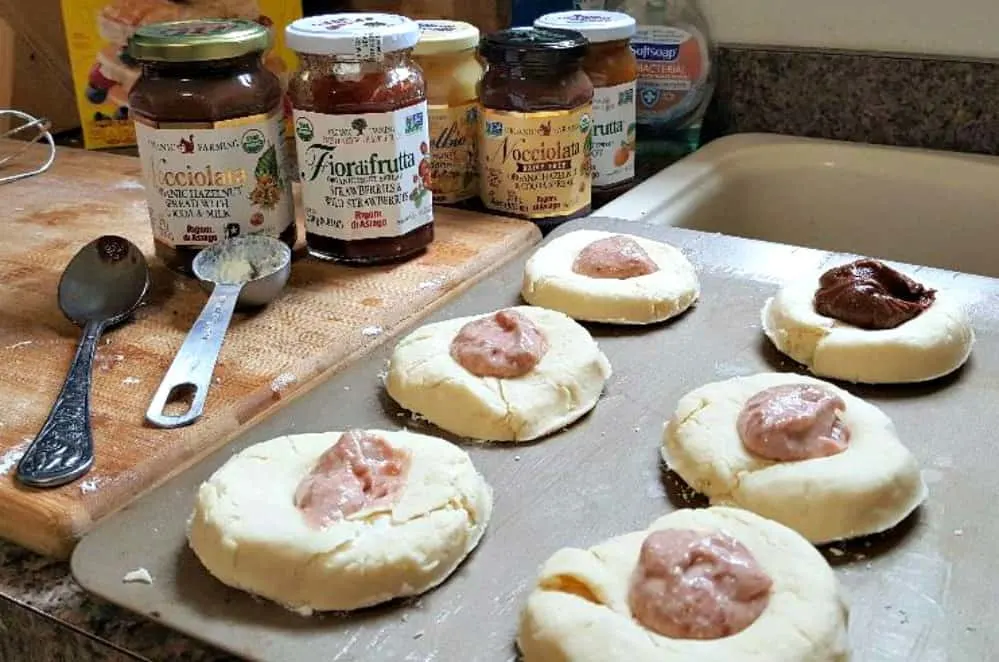 Sprinkle the tops with sugar and bake for 12-15 minutes, or until golden brown.
Serve warm.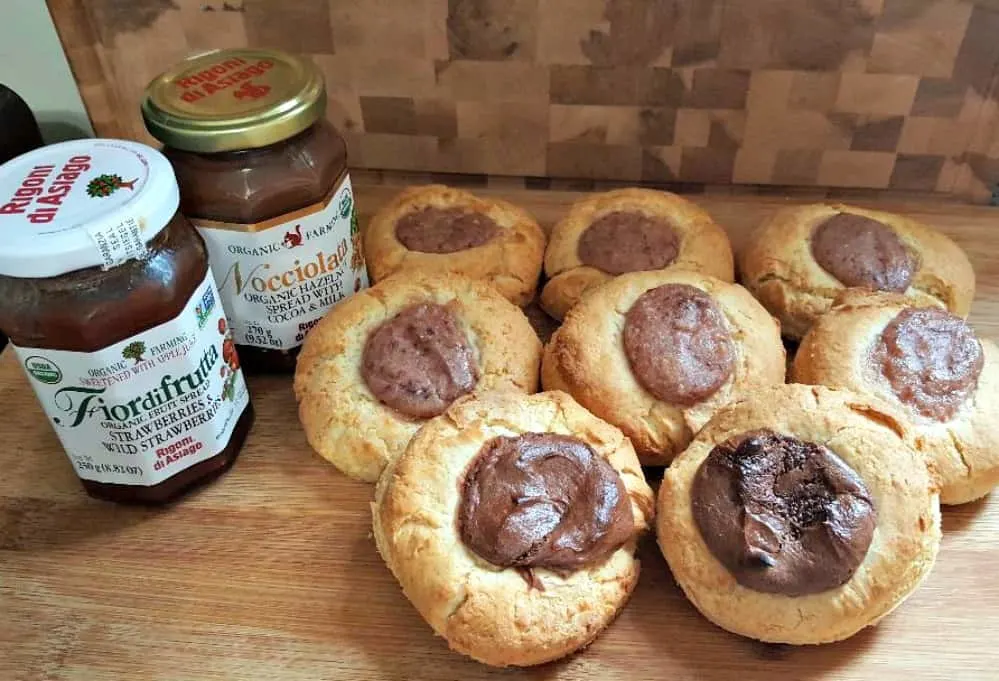 Do NOT freeze and please store any leftovers in the refrigerator for no more than 2 days.
These 5-Ingredient Preserve and Cream Biscuits are a delicious way to start the day or the perfect snack. Flaky biscuit with a topping that bursts with flavor.