Getting an adequate amount of sleep and rest is crucial for you to have a good start in the morning.
Unfortunately, for many, this isn't always as easy as it seems.
Many still struggle with their sleep due to stress or simply the inability to go to sleep comfortably.
Amidst all the other remedies to help address sleep problems, one of the most significant contributors has to do with the bed that you're sleeping on.
When you're comfortable in your bed, you sleep better.
That said, you may be wondering now whether or not your bed is helping you sleep well.
If you're looking for another bed, here are the different types of beds that can help you sleep better: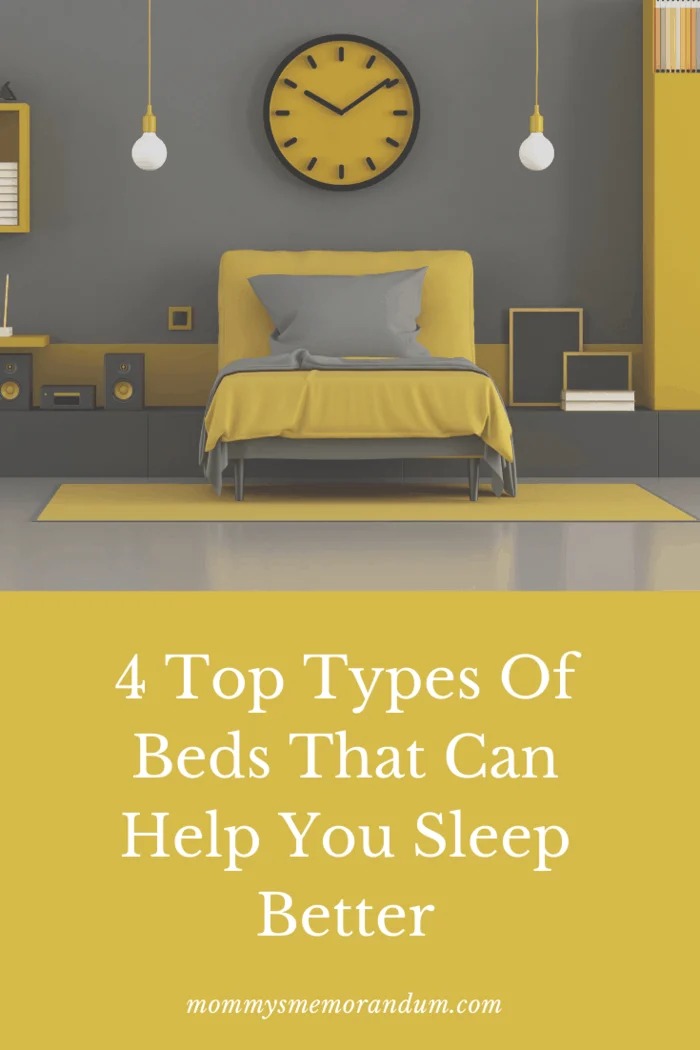 4 Top Types Of Beds That Can Help You Sleep Better
Platform Bed
A platform bed is a simple frame made of different materials to support and hold a mattress.
In platform beds, a box spring is no longer necessary.
To know precisely what a platform bed is when you walk into a furniture shop, here are some of its defining characteristics:
Little or no clearance –
This clearance space refers to what's below or under the bed. Many platform beds have very little or no clearance at all.
Lower profile –
Platform beds generally have a lower profile than traditional beds.
Because of its solid or slated support surface, which adds to your mattress's support value, platform beds are generally very comfortable.
Especially if you're on the heavier side, your mattress stays slightly more firm.
This also contributes to your back feeling the least pain.
Because of this function, sleep disorder like sleep apnea is also better managed.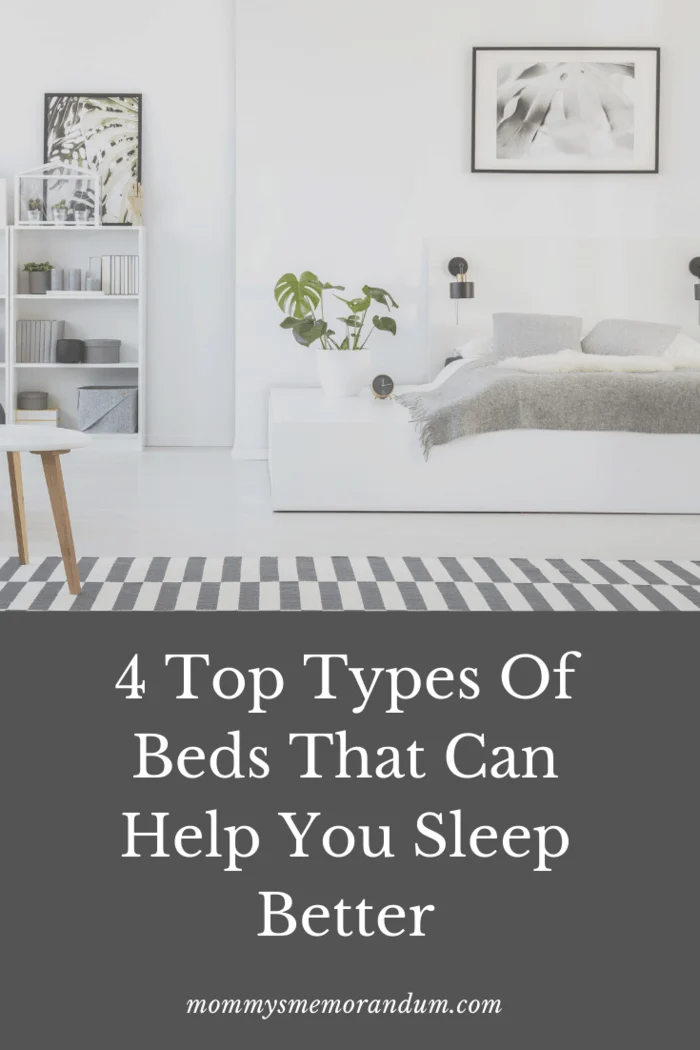 Book Bed
Book beds were created to fix space-related issues.
A book bed is a bookshelf and a bed all in one.
Instead of having an ordinary headboard, it has enough space to put books and other belongings.
At the bottom of the bed itself, rather than a clearance space, it has drawers to fit other things inside.
But, how does this type of bed contribute to better sleep?
A book bed enables you to end your day more relaxed without leaving your bed regularly.
For instance, reading books before bedtime plays a significant role in helping the body relax and calm down after a long day.
After reading, you won't even have to stand up to put away your things, as they're all just on the shelf behind.
Additionally, it also helps control visual clutter in front of you.
A well-organized space contributes to the mind's ability to relax and have a peaceful, happy moment at home.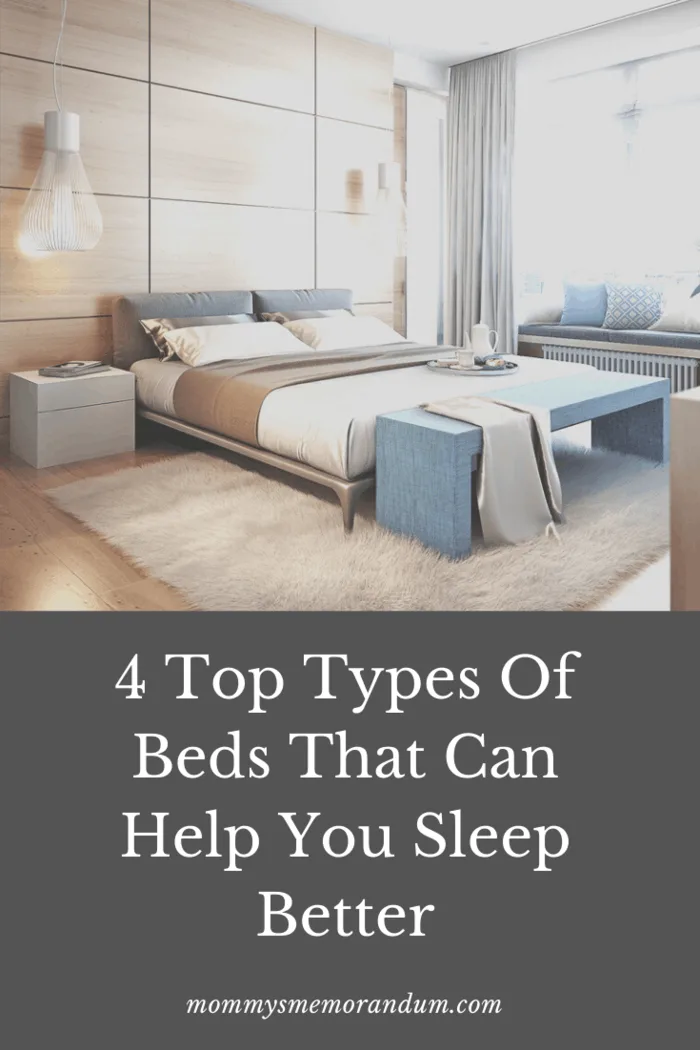 Panel Bed
A panel bed is aptly designed to hold the mattress and foundation.
The headboards are also generally made of sleek hardwood or metal.
This kind of design factor makes for an elegant and clean headboard design.
Because it looks neat and clean, it also enhances the relaxing vibe of your bedroom which contributes to better sleep, like hotel rooms.
Another factor contributing to a panel bed's ability to help you sleep better is how the base's surface is designed.
This part of the bed is made up of slatted wood panel boards to increase the mattress foundation's breathability.
This helps enhance your sleep since you don't feel suffocated on a thick mattress.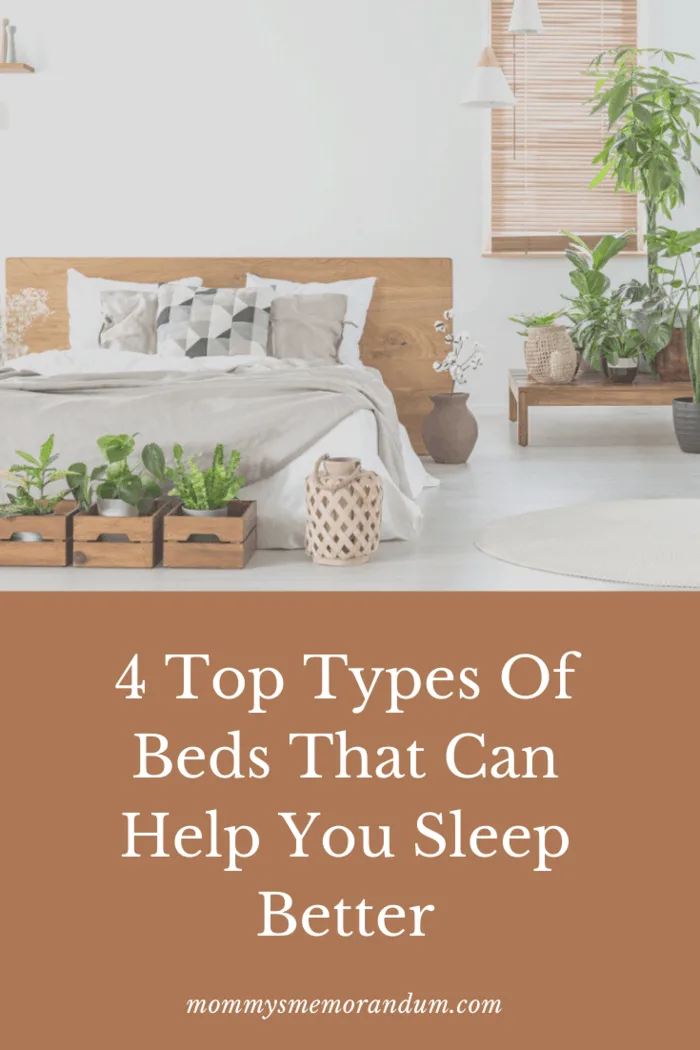 Sonic Bed
According to Live for Live Music, In trying to take a visual photo of a sonic bed, try to envision a hot bubble bath.
Most bubble baths are designed such that you have to go up a few steps on stairs before getting enclosed in the pool itself.
This is how a sonic bed is.
But, instead of water, the surface is made up of a bed mattress or foam.
You climb up to an enclosed space.
The idea of a sonic bed is that its sides are built-in with speakers.
As you hush yourself to sleep, you can play soft music to soothe you into a deeper sleep state.
However, this kind of bed isn't for everybody.
It works best only for those who like to sleep with music playing.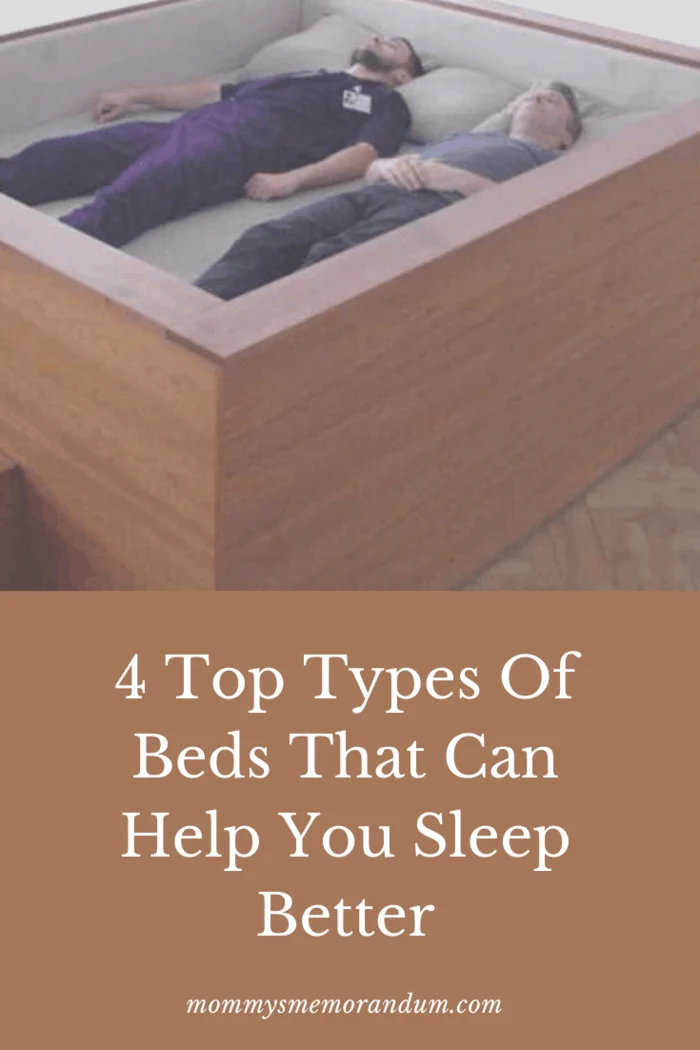 Conclusion
Picking the right bed for you may have seemed like such an impossible task.
But now, with this list of the different types of beds, you can narrow down your options.
It's easier for you to pick which of these might work the best for you and which don't.
Being perfectly aware of the different bed types gives you a more informed choice of which bed type to buy.
With something as expensive as a bed, which also contributes significantly to your sleep quality, you mustn't take any chances of buying the wrong one.
One of these four types of beds to help you sleep better is sure to be the right choice for better sleep.